Metzger Marsh is a 558 acre marsh bordered by Lake Erie, the Ottawa National Wildlife Refuge, and a canal used by private watercraft. It is a site ideal for fishing and bird watching. It's located between Maumee Bay State Park and Magee Marsh Wildlife Area.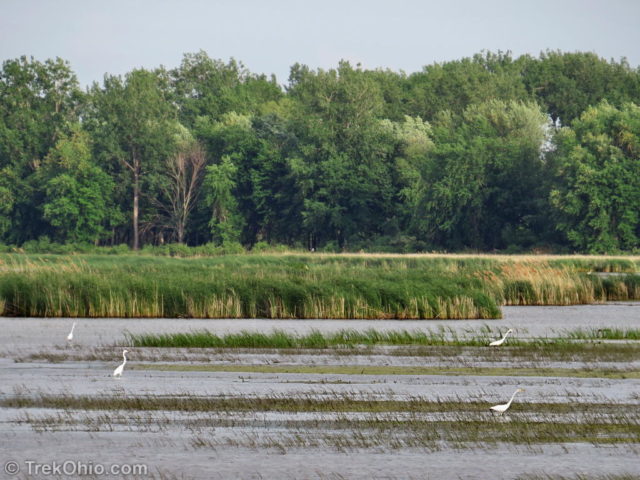 We ended a vacation day in northwest Ohio with a post dinner drive out to Metzger Marsh. From the entrance on Bono Road, we passed a parking lot and a boat launch. An access road – Metzger Marsh State Road, parallels the marsh on one side and a canal on the other. It led out to a fishing pier on Lake Erie. There are four large pull-offs on the access road, with nice views of the marsh.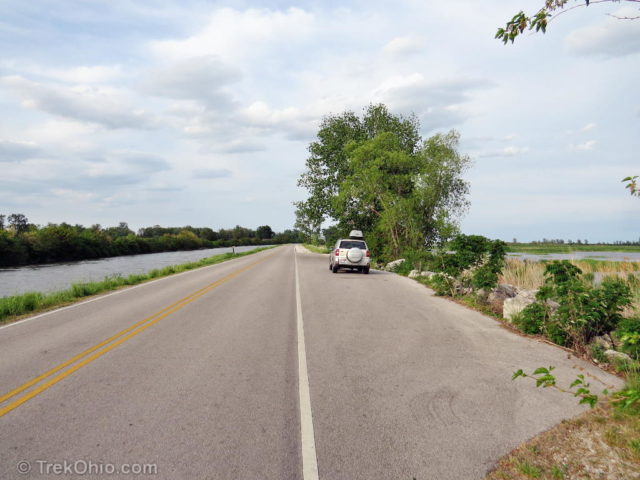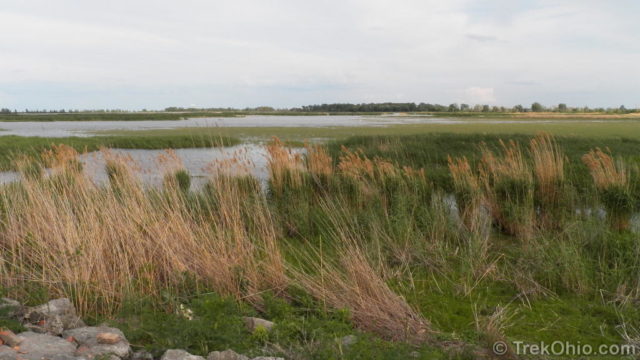 From the pull-offs, we saw a blue heron, numerous egrets fishing, and the ever-present red-wing blackbirds. The marsh is hugely popular with birdwatchers during the spring and fall migrations. Bald eagles are frequently seen at the marsh.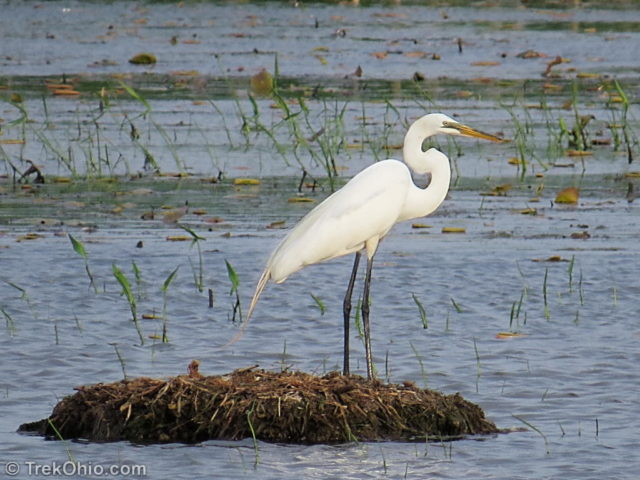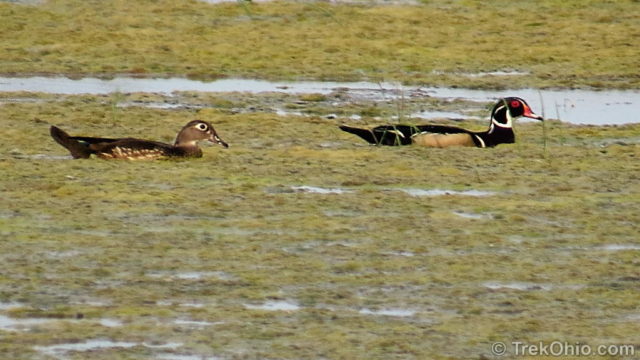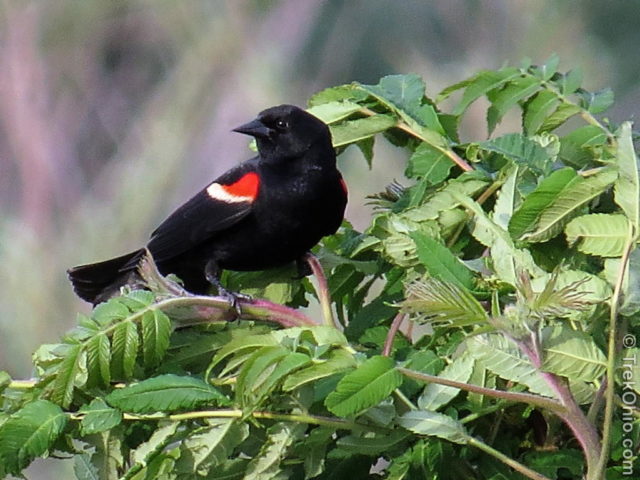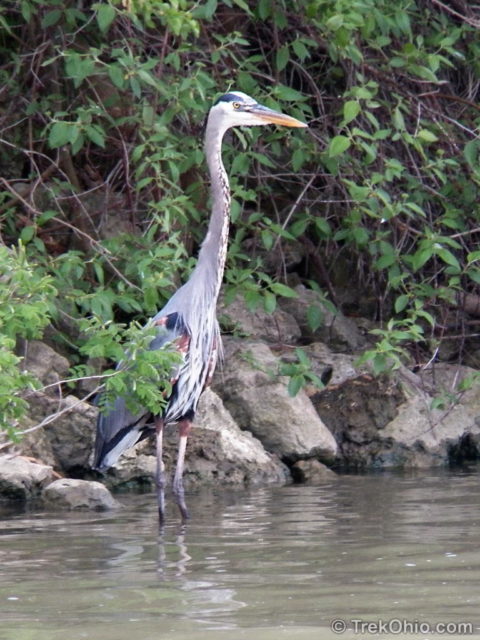 We also saw a number of fisherman on land, in the marsh wearing waders, and on small boats.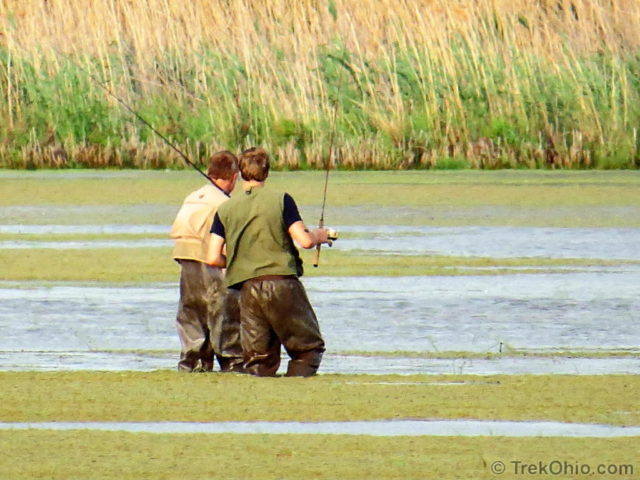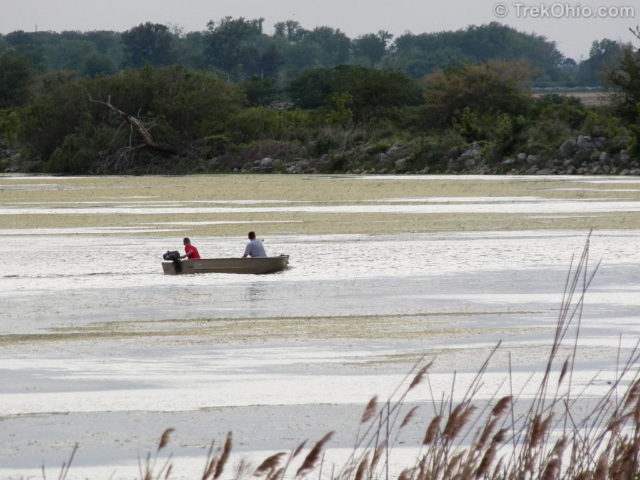 The access area parallels the canal until both reach Lake Erie. On the opposite side of the canal inlet is a large, stone breakwater. On the access road's side of the canal inlet is a parking lot, port-a-john, and a long, concrete fishing pier that extends into Lake Erie. There is also a long, stone-lined dike that separates the marsh from Lake Erie. A dirt road (for pedestrians) follows the top of the dike. Both sightseers and fisherman make use of the dike.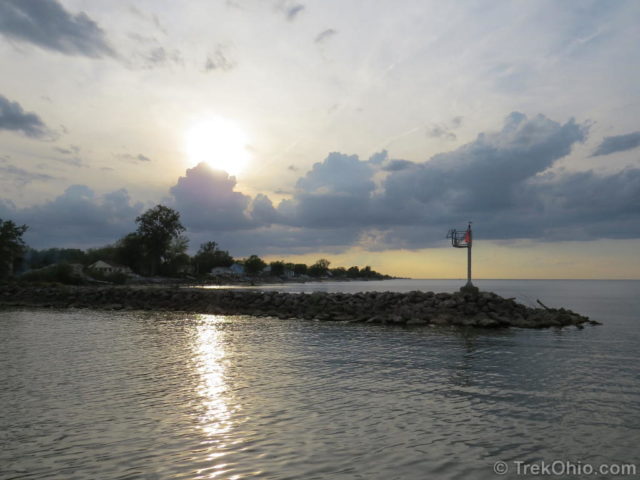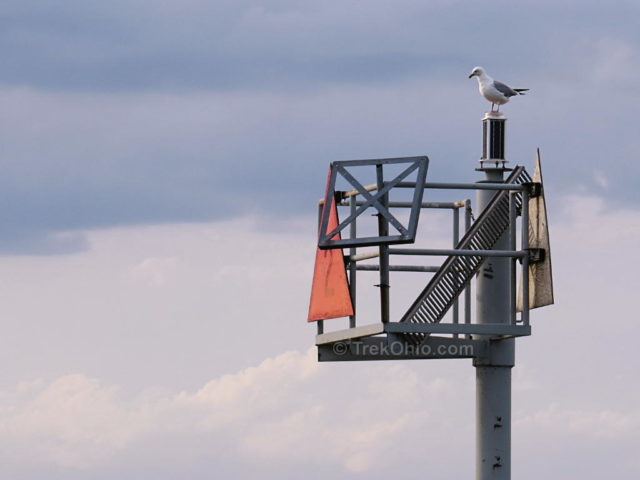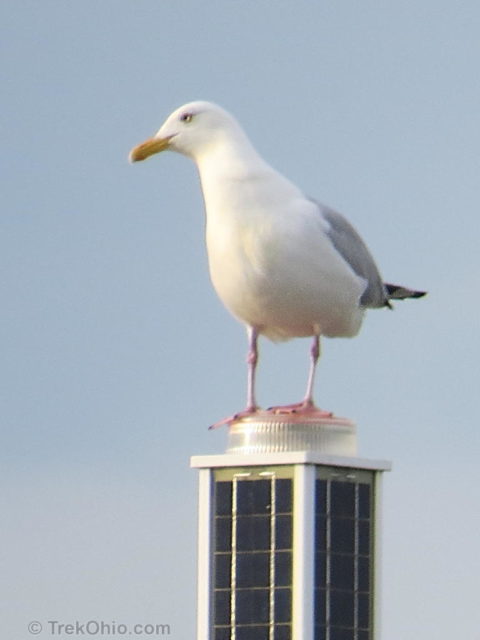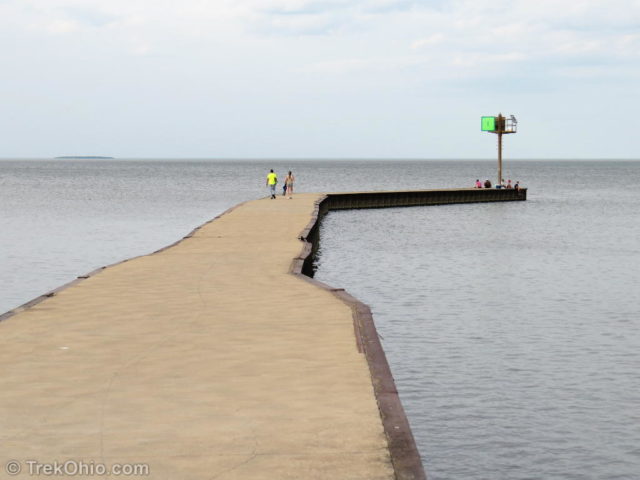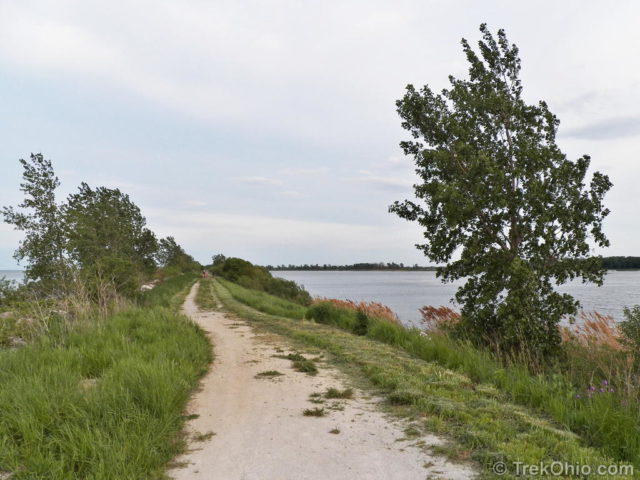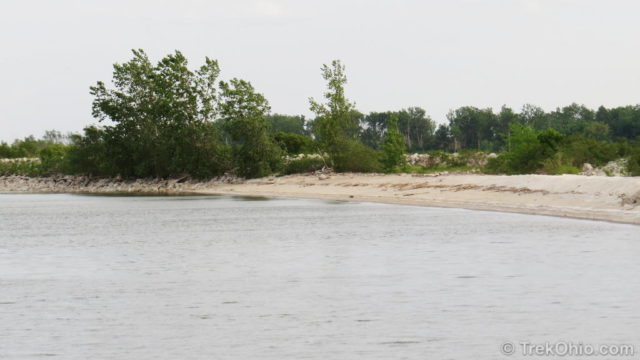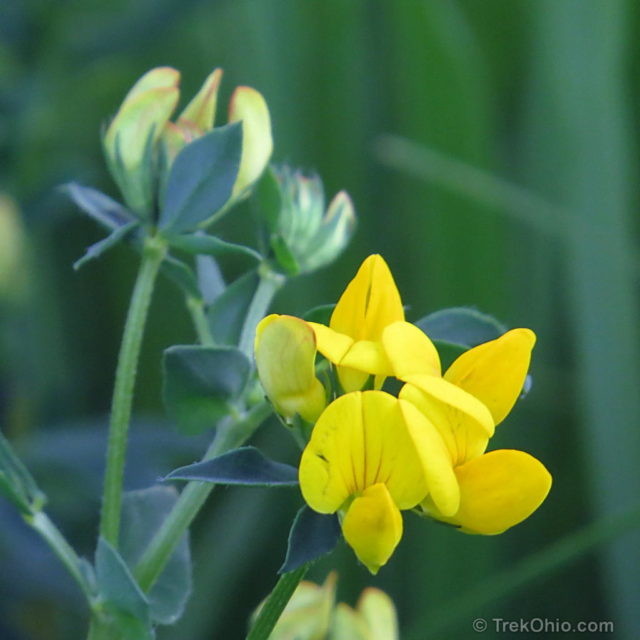 Additional information
Location
Take SR-2 to Bono Rd. Follow Bono Rd 1/2 mile to the entrance at the boat launch area. Follow the access road (Metzger Marsh State Road) to the fishing pier. The marsh will be along the road on the right.
More on Ottawa County
© Deborah Platt, Robert Platt and TrekOhio.com 2012 to 2021