Charleston Falls Preserve is 216 acre park in Miami County that's perfect for outdoor trips for the whole family. We visited on a cool, but sunny weekend in early May. Many people were taking advantage of the fine weather to admire the scenery or get some exercise while walking their dog.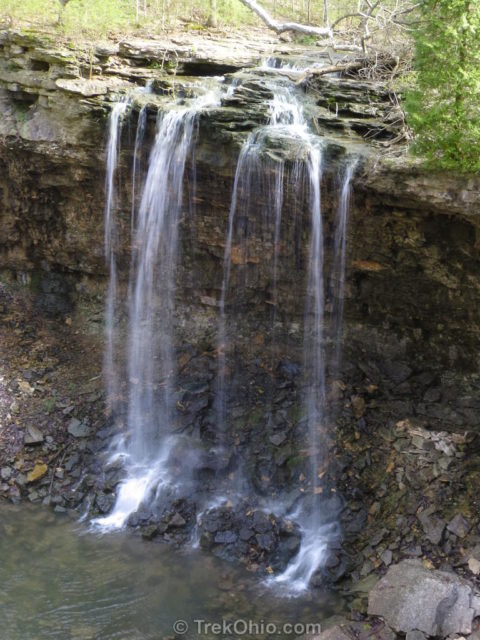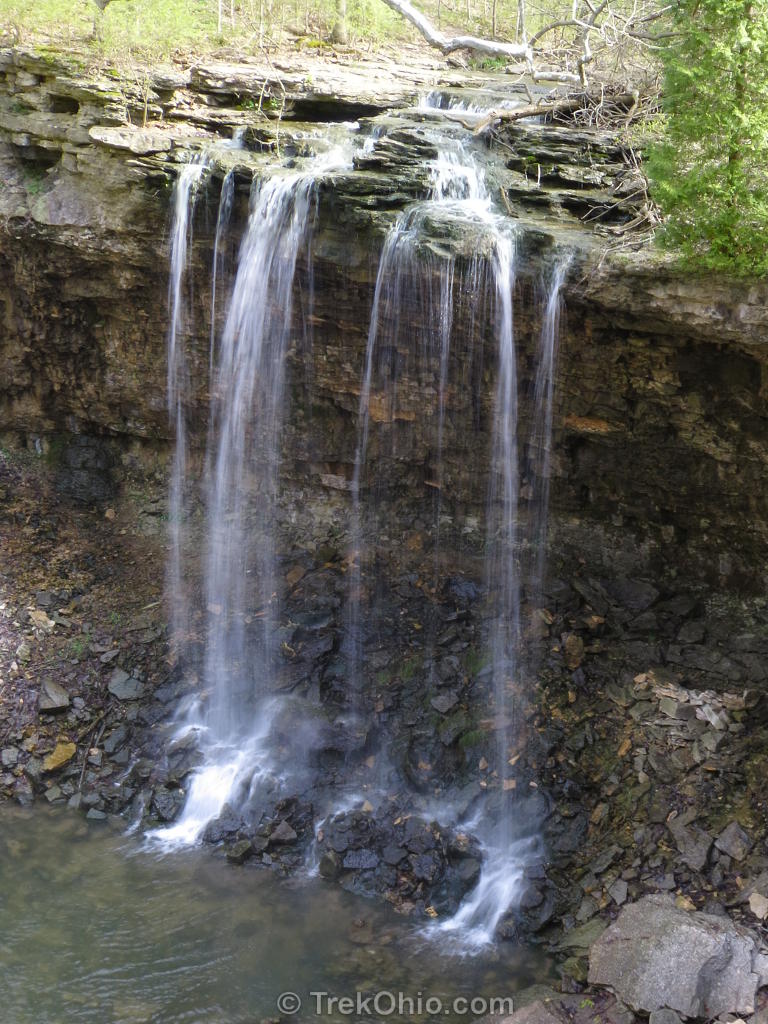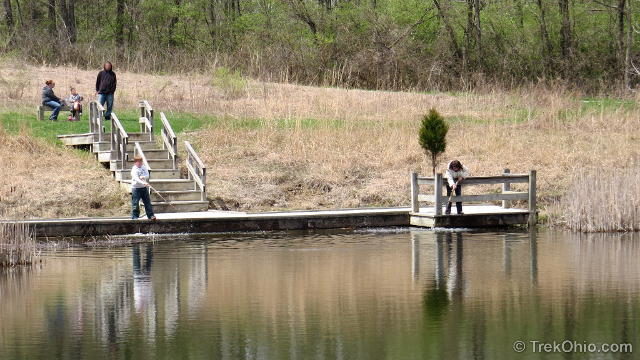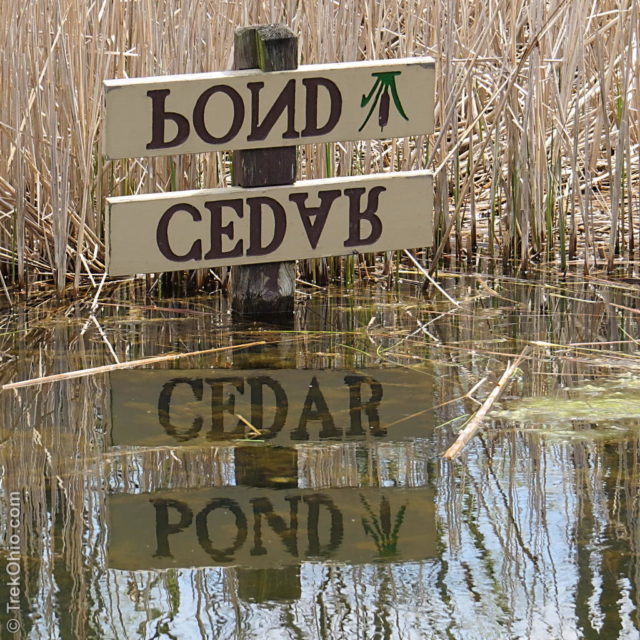 The park features 3.74 miles of well-laid out trails, with bridges, wide wooden stairs, observation decks, boardwalks, and strategically placed benches in some of the most scenic locales.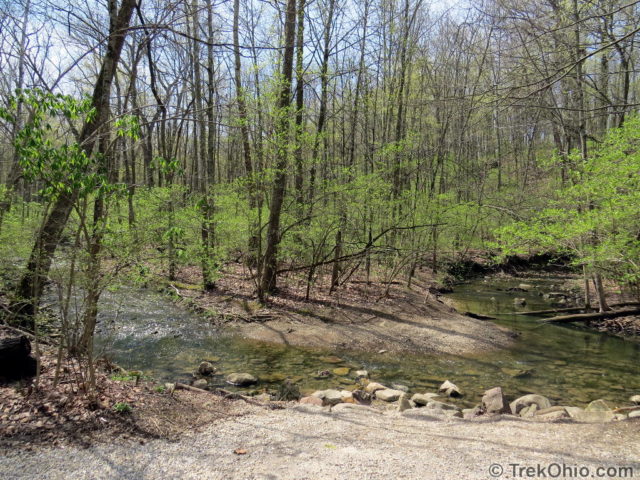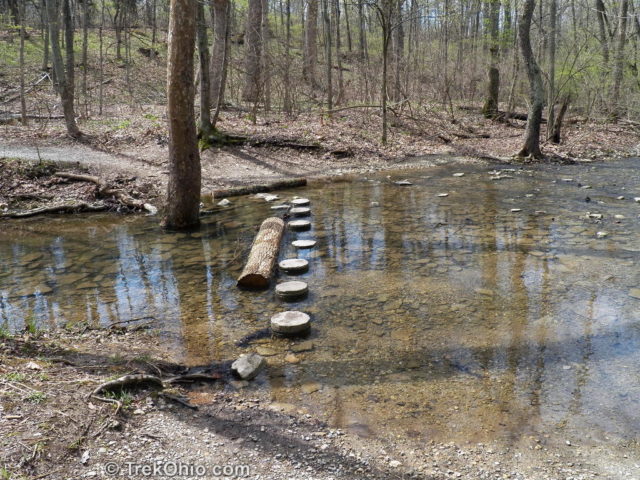 The park features varied terrain including forested hills, cliffs, prairie, and a pond. The highlight of the park is a 37 foot waterfall. Trails, stairs, and observation decks allow a view of the falls from both above and below.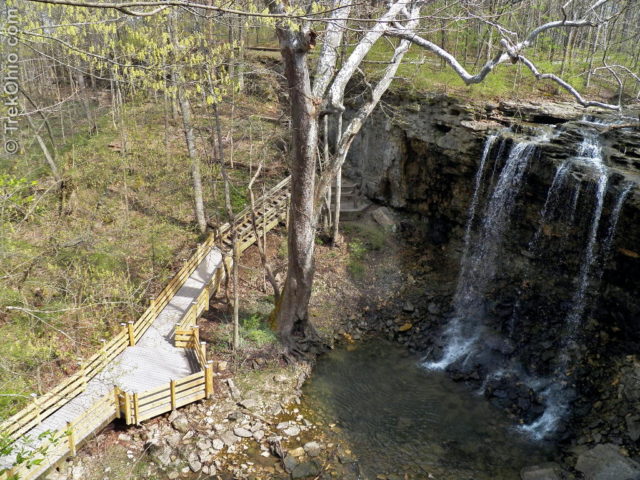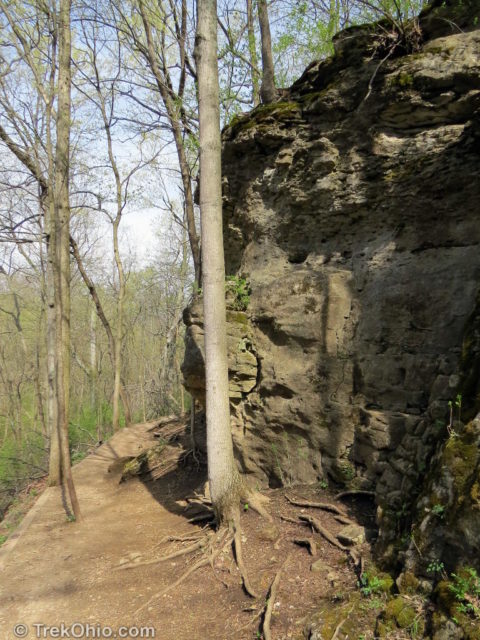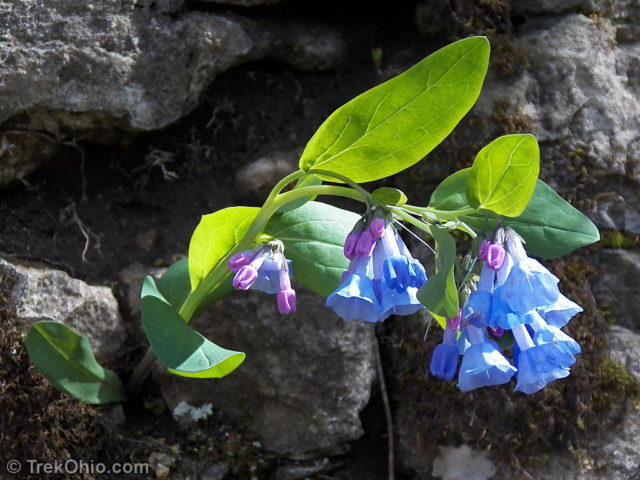 Nearby is a small "crawl-able" limestone cave. The cave was a big hit with children that day, who liked to crawl into it, but then had to be cajoled by their parents to move on to the next attraction.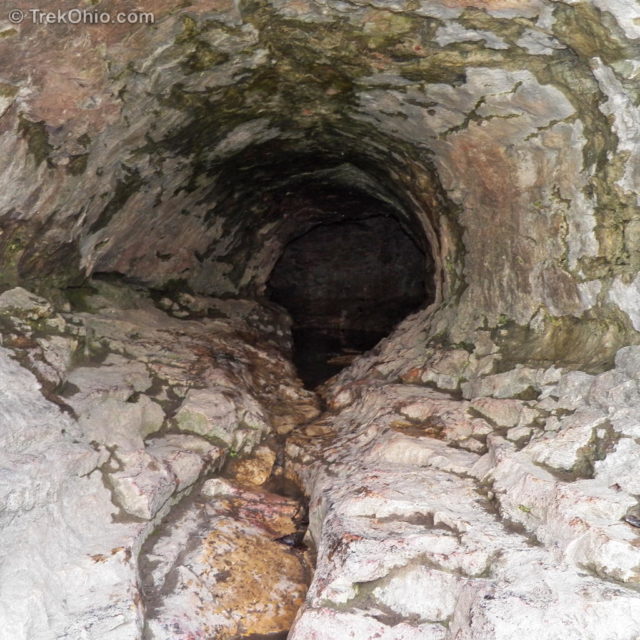 Other features include an observation tower on a hilltop, built by the Boy Scouts, a pond / wetland area, and a valley filled with Redbud trees. The trees were just beginning to blossom the day we visited.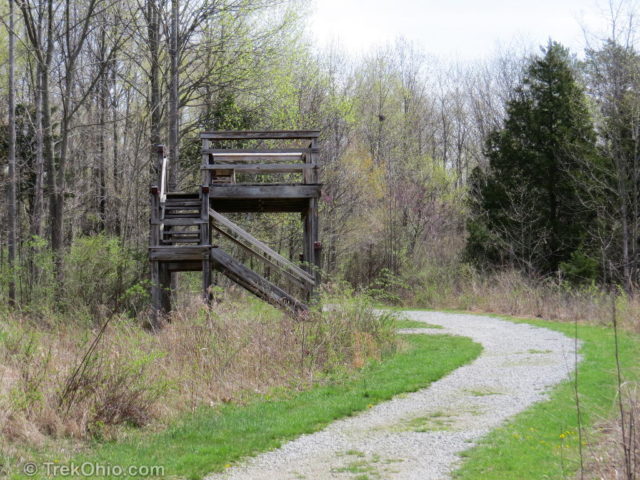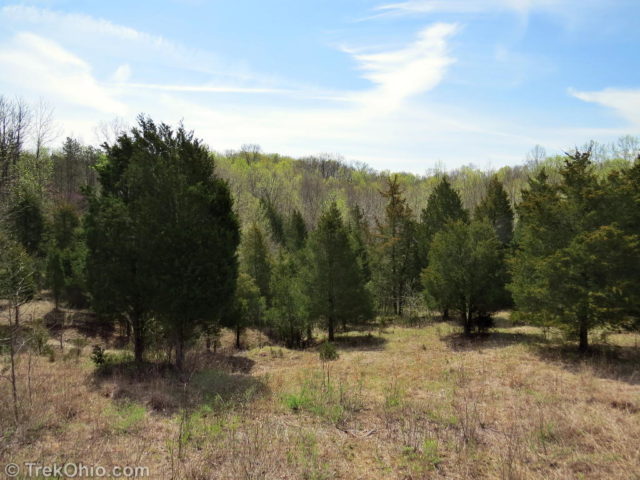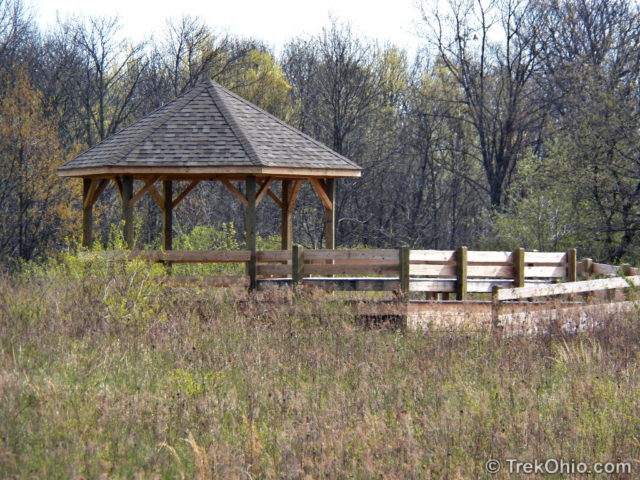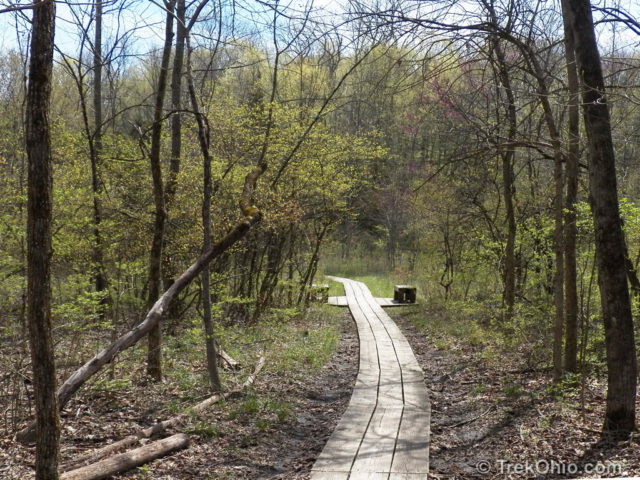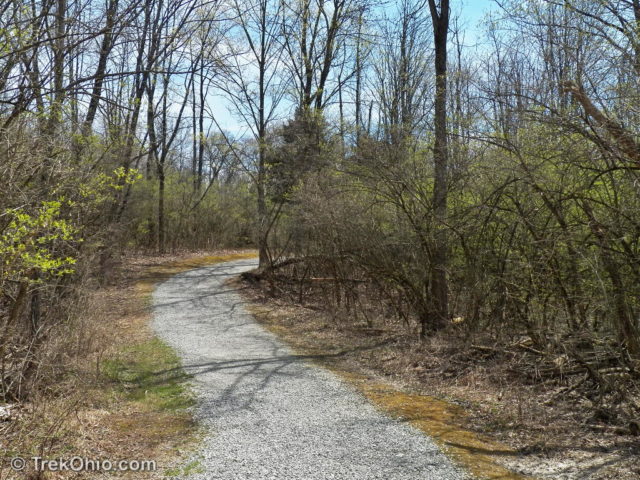 Park facilities include a parking area, picnic tables, drinking water, restrooms, and a picnic area. The Miami County Park District offers a variety of programs at the park for adults and children throughout the year.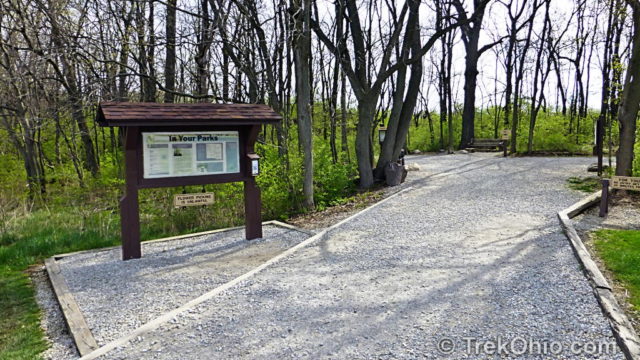 Additional information
TrekOhio: Miami County Parks & Preserves — This is the county where Carleston Falls is located; check out this page for links to the official website and for information on nearby parks and preserves.
Location
Address: 2535 Ross Road Tipp City, Ohio 45371
More on Waterfalls
© Deborah Platt, Robert Platt and TrekOhio.com 2012 to 2021