We recently visited Robinson Falls (aka "Corkscrew Falls") at Boch Hollow State Nature Preserve. The waterfall is located off-trail at the preserve, so we obtained a free permit from the Ohio Department of Natural Resources to visit the falls. Along with the permit, they sent us a map showing the falls, where to park, directions, and preserve rules.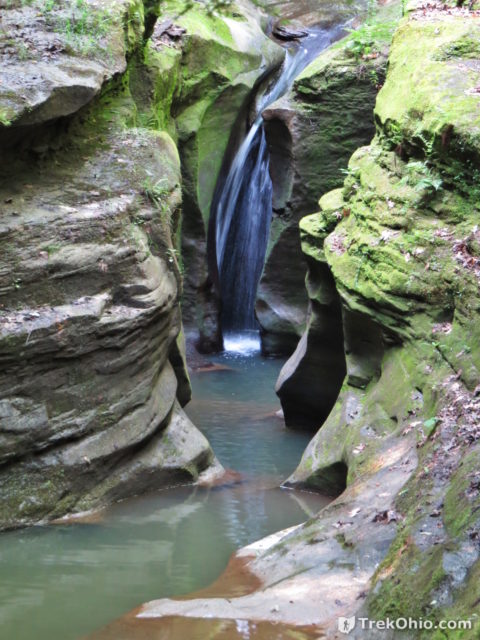 The ODNR-provided map directed us to a small pull-off from the road that holds a couple of cars. We located the trail-head across the road from the parking area and proceeded down a narrow trail to a small gorge valley. The trail continued to the right to an overlook above the gorge (total hiking distance 0.2 miles). At the head of the gorge valley, we could see the waterfall.
We estimate that the falls is ten to fifteen feet high. It is located some distance from the overlook with a steep drop in between. A tripod and a camera with a good telephoto permitted a tight shot of the waterfall.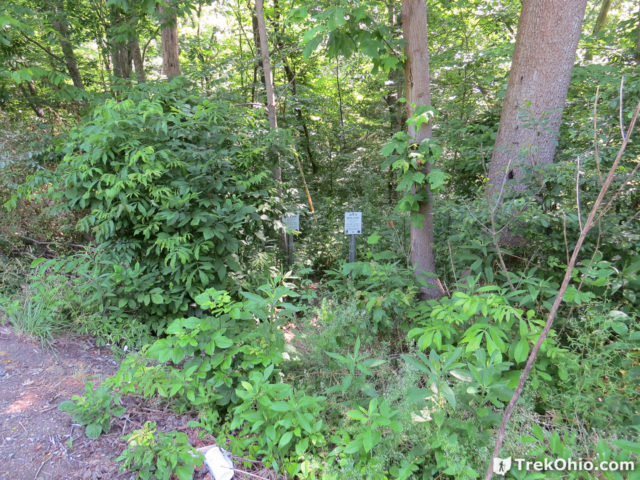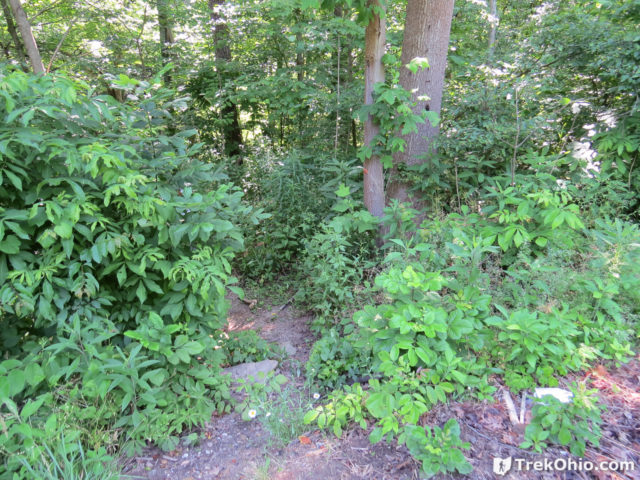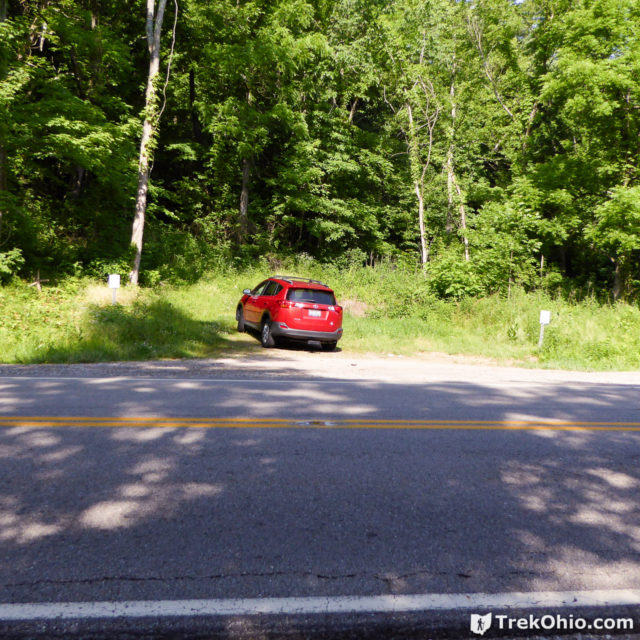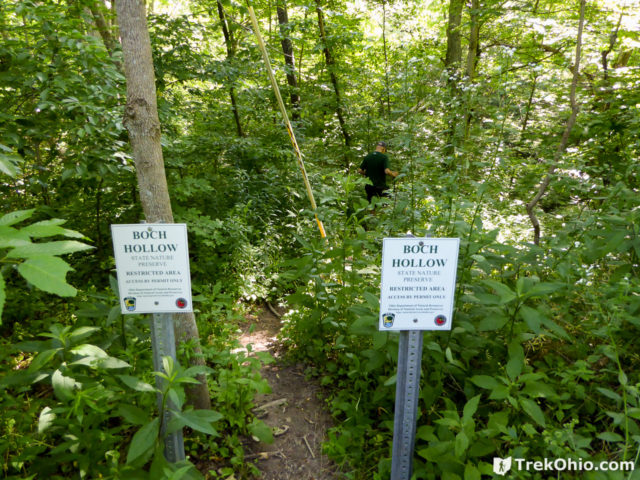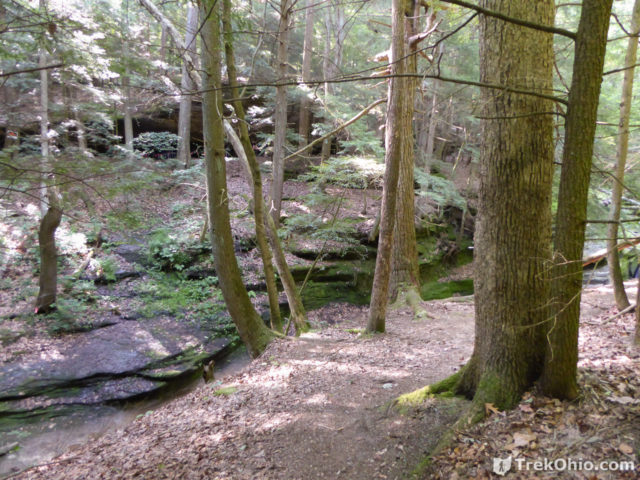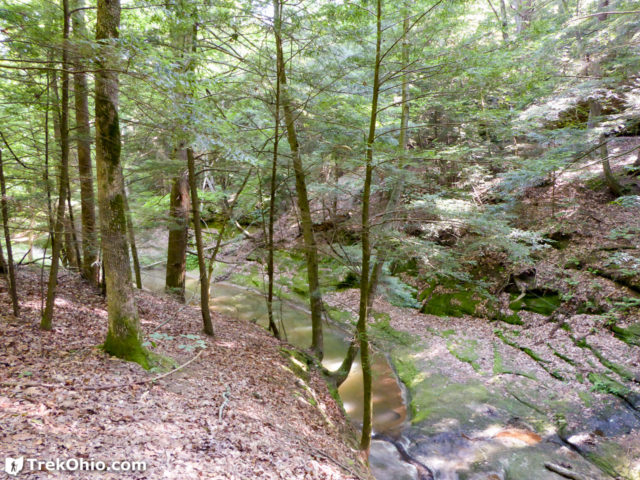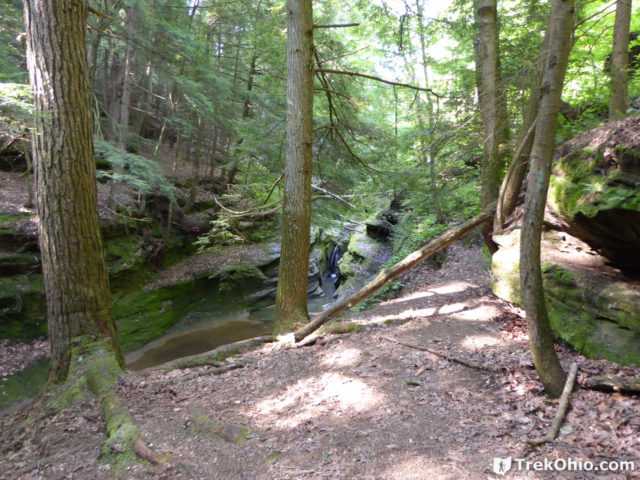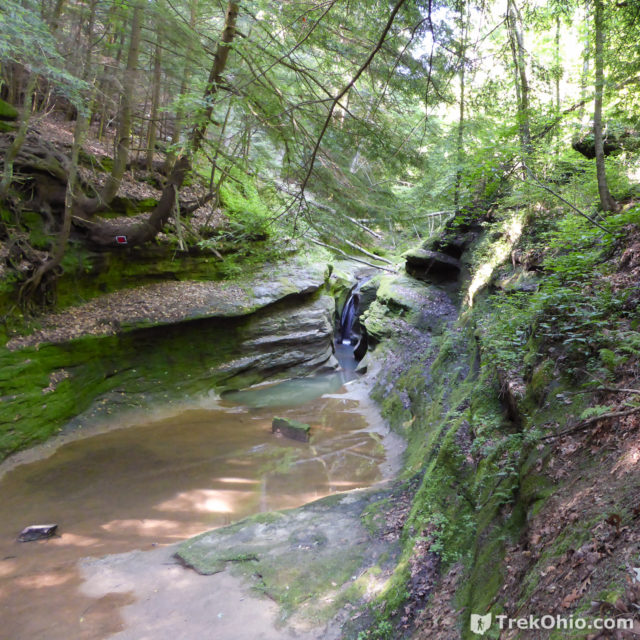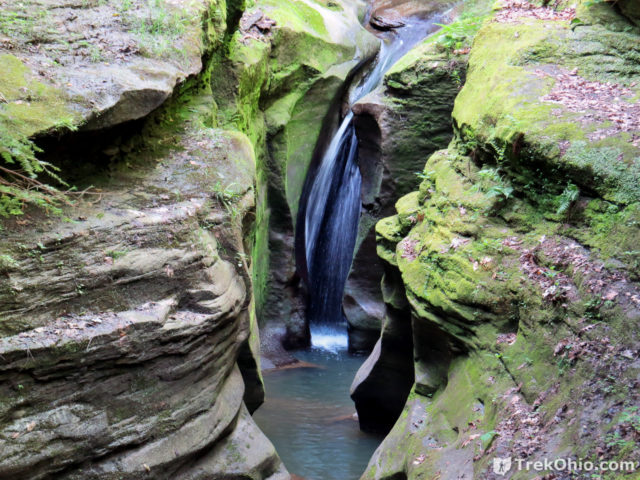 Just for fun, Deb did a little post-processing, adding a kayaker from another photo and making the falls look huge.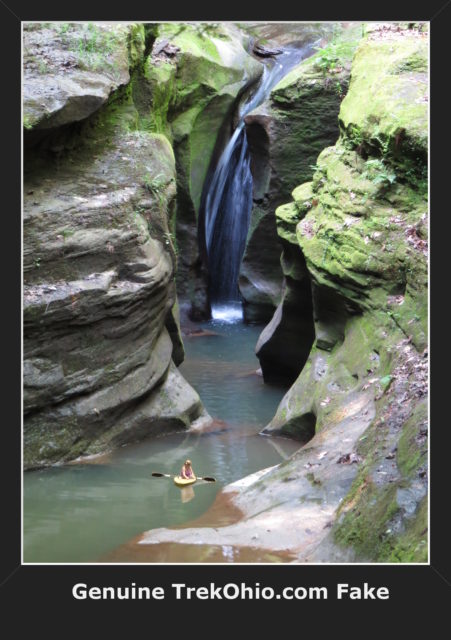 Additional information
Location
Obtain the address from the Ohio Department of Natural Resources while requesting your permit.
More on Waterfalls
© Deborah Platt, Robert Platt and TrekOhio.com 2012 to 2021