We recently visited Harpersfield Covered Bridge Metropark in Ashtabula County. The star attraction of the park is the aforementioned covered bridge. The 228 foot (69.5 m) covered bridge spans the Grand River and is the third longest covered bridge in Ohio. The bridge was built in 1868 replacing a prior bridge that was destroyed by a flood. In 1913, another flood washed away the ground on the northern side of the bridge. A 140-foot (42.7m) steel truss bridge was added on this end.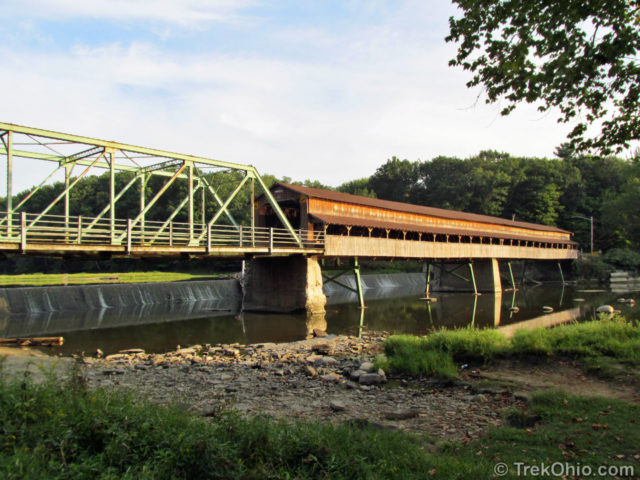 The bridge was refurbished in 1992 and a matching pedestrian walkway was added. In addition to the bridge, the park features fishing, a bait shop, parking areas, restrooms, picnic areas, and picnic shelters. It offers a nice view of the scenic Grand River and is a good spot for bird watching. The covered bridge and its associated MetroPark are a 15-minute drive from The Lodge at Geneva on the Lake (in Geneva State Park).
Note: the longest covered bridge in Ohio (for that matter in the US) is also located in Ashtabula County. It is the Smolen-Gulf Bridge completed in 2008 over the Ashtabula River.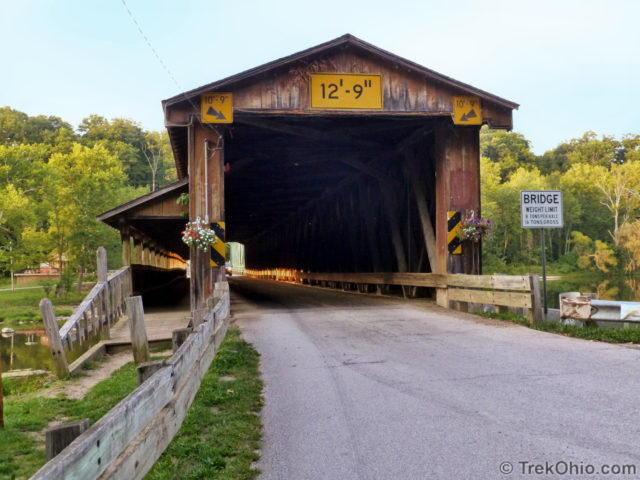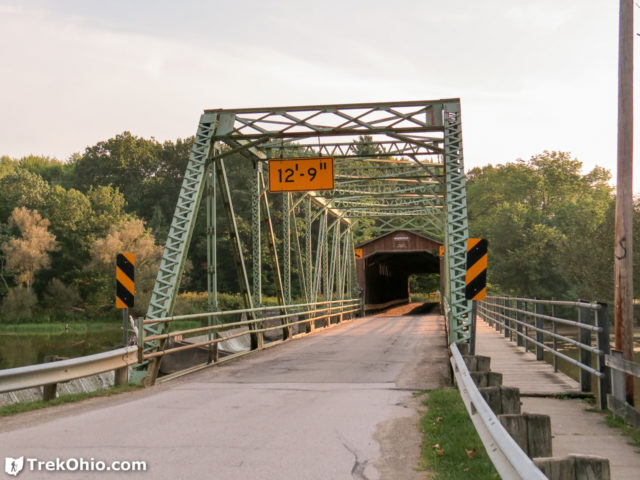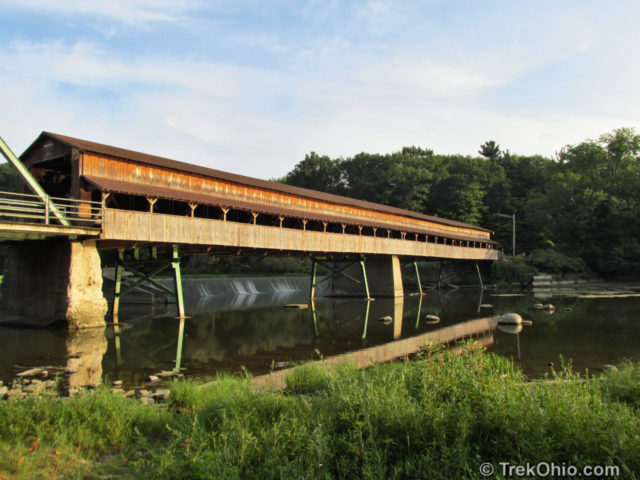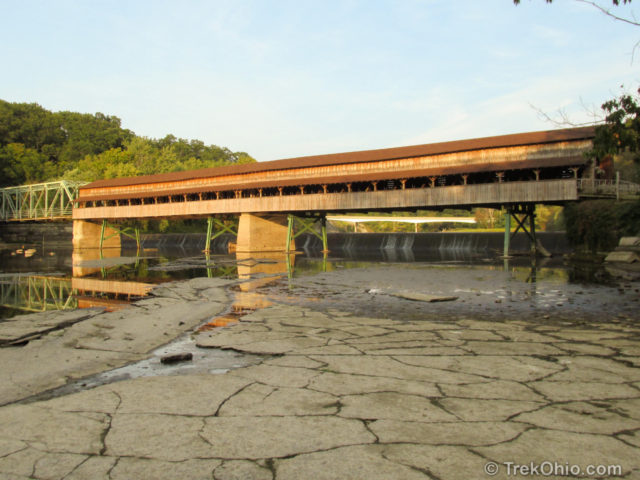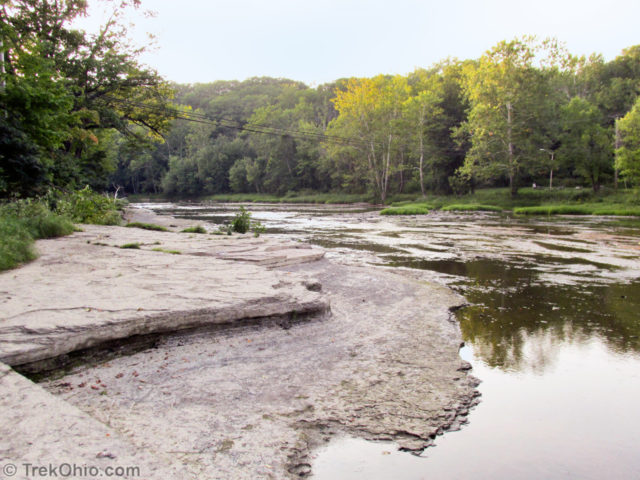 width="640″]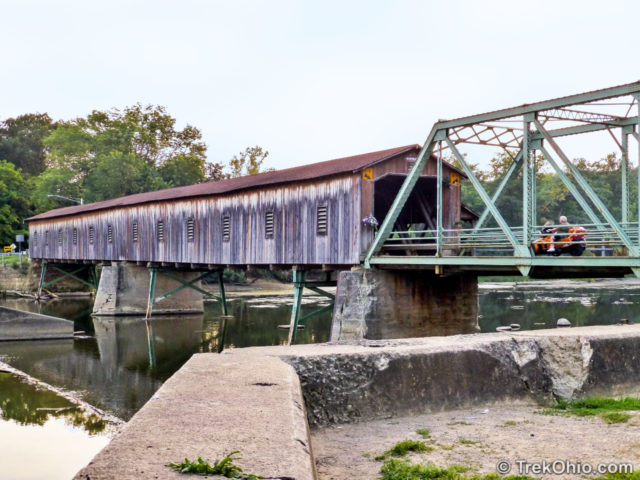 Harpersfield Covered Bridge viewed from the side with windows.[/caption]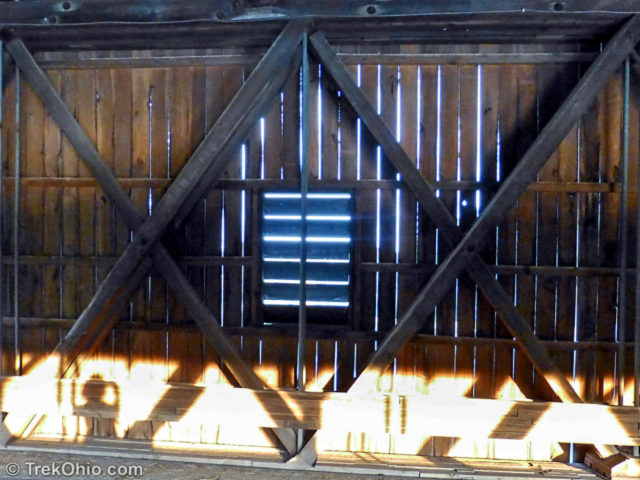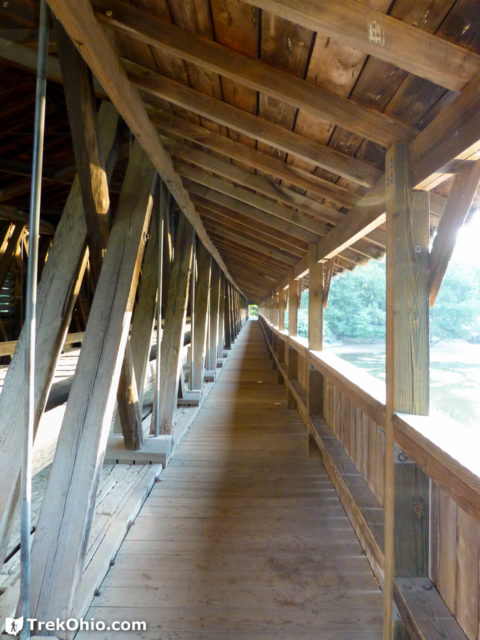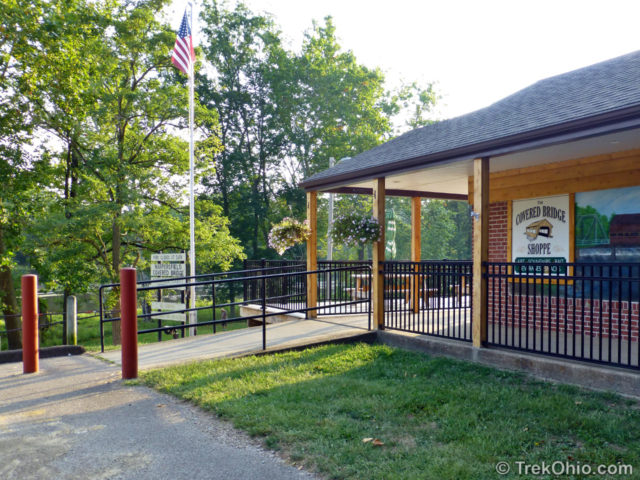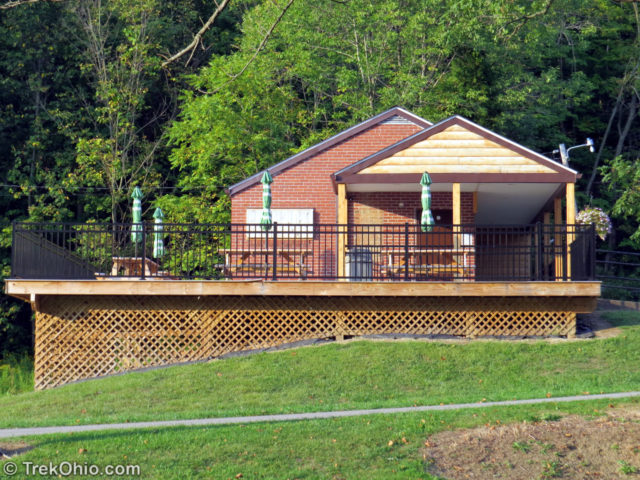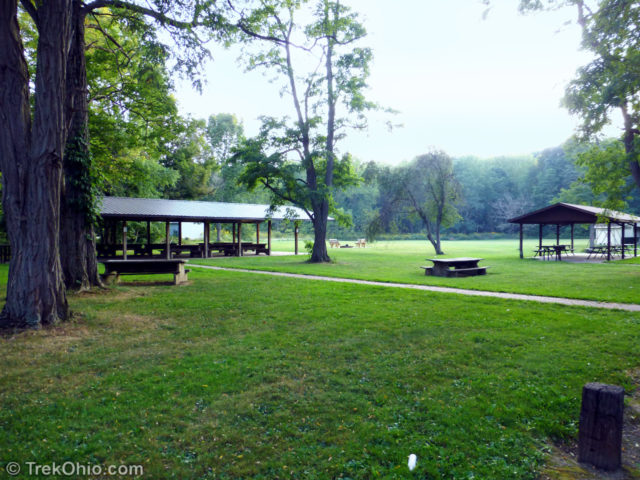 In addition to the birds below, we also saw a flying gull above the river chasing after a bald eagle.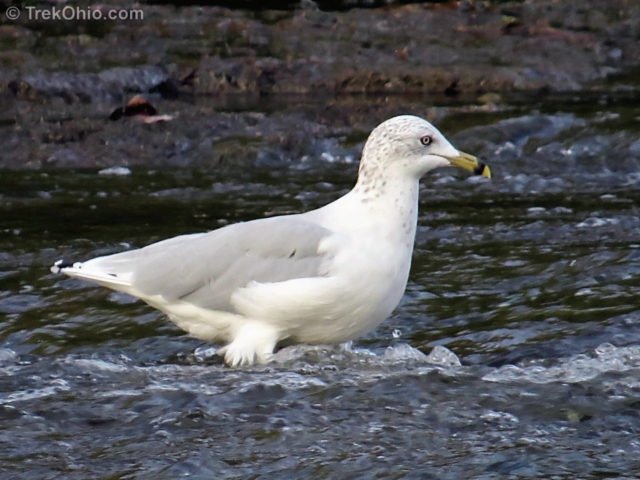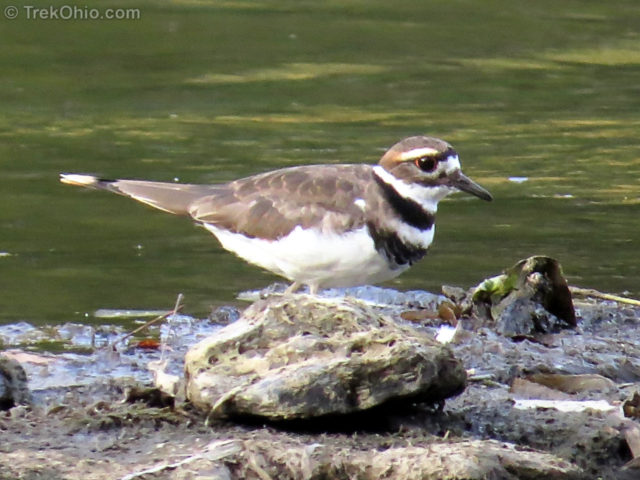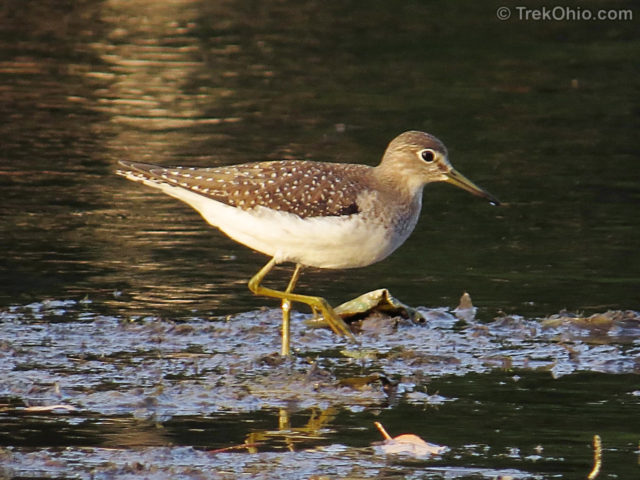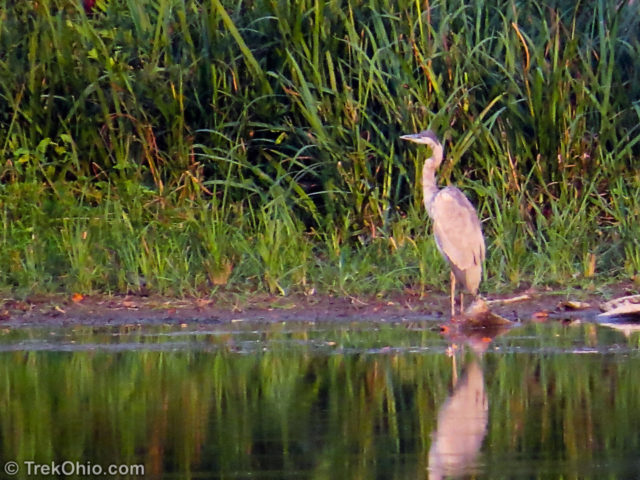 Additional information
Location
Address: 1122 Harpersfield Rd., Geneva, Ohio 44041
GPS Coordinates: 41.756872, -80.943748
Google Maps: View on map or get directions
More on Covered Bridges
© Deborah Platt, Robert Platt and TrekOhio.com 2012 to 2021