A few weeks ago on a warm winter weekend, we visited Dundee Falls. The waterfall is located in the Beach City Wildlife Area near the town of Dundee, OH. We parked in a dirt and gravel parking area off of Dundee Wilmot Road. An unmarked path at one end of the parking lot led to a stream valley. We turned right and continued down the path a short ways till we heard the sound of falling water.
The path leads to the top of the falls. On the right side of the falls (same side as the parking area) a somewhat muddy and precarious path leads downhill providing a nice view of the falls. The falls is roughly 12-15 ft in height. We thought the falls were best viewed from the same side of the creek as the parking lot.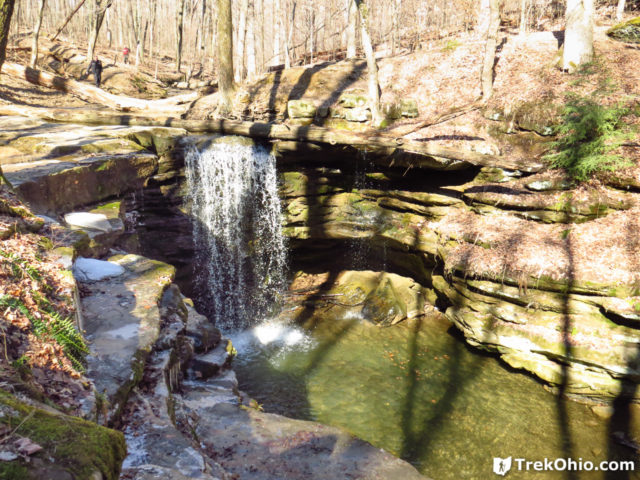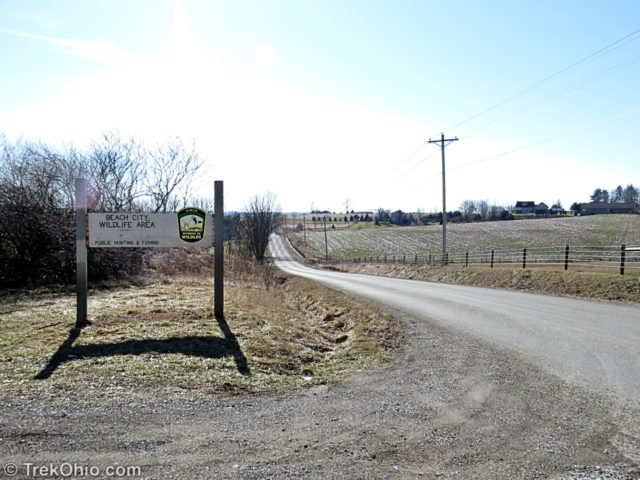 From the parking lot there were two trailheads visible. You want the one on the right. In the photo below that trailhead is between Bob and the cars to the far right.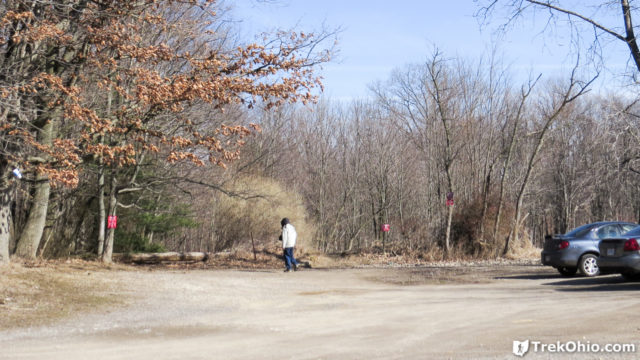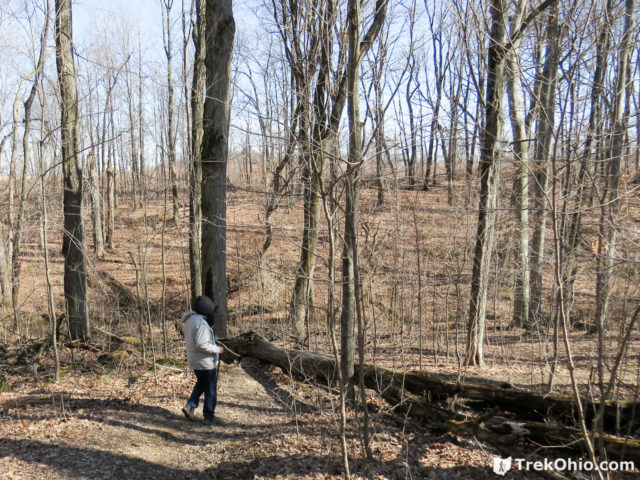 Deb is at a spot in the creek where you could cross to view the falls from the other side, but in our opinion it wasn't worth the trouble. The view that could be seen without crossing the creek was better.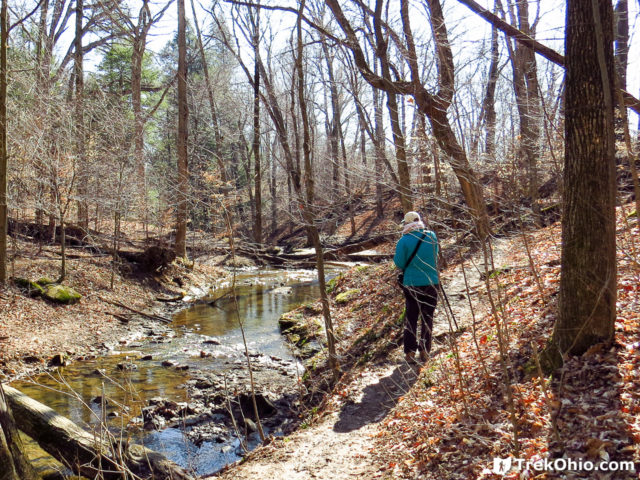 You can make out the falls below to the right hand side of the photo. However you can see there was quite a lot of brush, so once leaves have re-emerged, you probably couldn't see much. I'll note in passing that it is probably a bad idea to try to approach the cliff edge for a better view from this side because the ground sloped downward toward the ravine, and there was a lot of leaf litter which could slip under foot.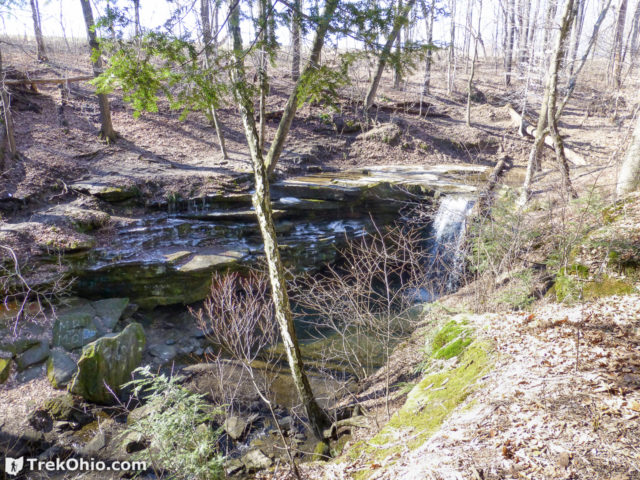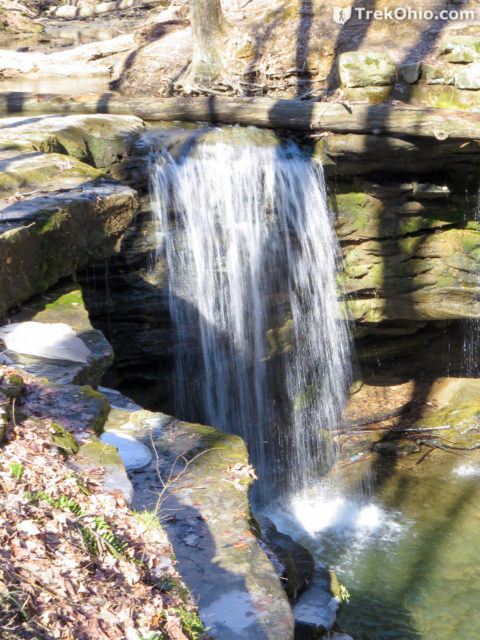 We photographed the falls and returned to the parking area. A GPS trace of our short hike to the falls is shown below.
Additional information
Location
Address: 8525 Dundee Wilmot Rd NW, Dundee, Ohio 44624
GPS Coordinates: 40.610349, -81.624872
Google Maps: View on map or get directions
More on Ohio Waterfalls
© Deborah Platt, Robert Platt and TrekOhio.com 2012 to 2021