Smith Cemetery State Nature Preserve is a remnant of the Darby Plains prairie. While most of Ohio's prairies were converted into farmland, its status as a 19th-century pioneer cemetery meant that the land was never cultivated. Fortunately this has allowed it to preserve the original prairie grasses and wildflowers. The is a one acre preserve is located in Madison County.
We visited three prairie remnants west of Columbus on the same day: Smith Cemetery State Nature Preserve, Bigelow Cemetery State Nature Preserve, and Milford Center Prairie State Natural Area. These three can be seen in a single half-day trip. Other nearby prairie remnants include Prairie Oaks Metropark, and Battelle Darby Creek Metropark which features bison. These are remnants of a prairie that once covered 5% of Ohio.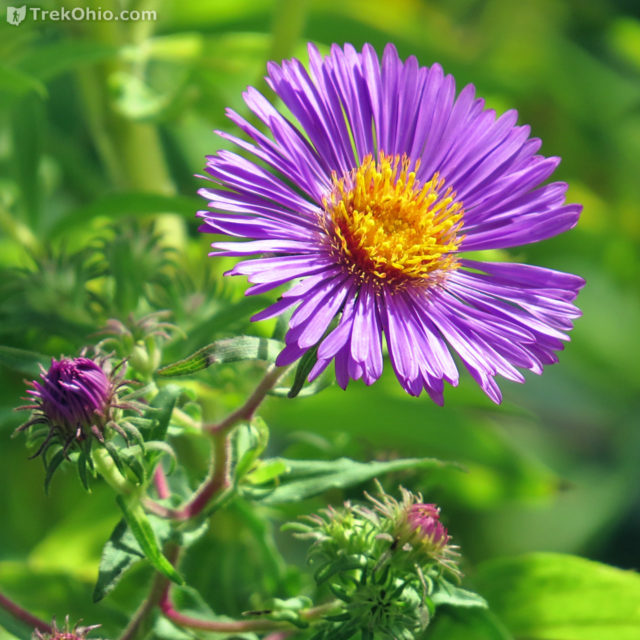 After the ice age, there was a warm dry period that lasted from 8,000 to 4,000 years ago. Plants from the western prairies spread eastward and established themselves in Ohio. Similarly a number of western animals moved eastward with the growing prairie habitat, including bison and elk. When the dry period ended, most of Ohio's prairies would have been invaded by moisture-loving plants and trees. However Native Americans worked to preserve the prairie habitats because they were such good hunting grounds. They maintained the prairies by periodically burning the land to prevent the encroachment of forest.
When European settlers arrived they did not understand the role that Native Americans played in managing the prairies. They assumed the open prairie land was less fertile and the dense root structure of prairie plants made plowing nearly impossible, so they avoided the prairies. This changed when John Deere developed the steel chisel plow – capable of plowing furrows even in the prairie soils of Ohio. Settlers soon found that prairies could be converted to productive farms. And with the exception of some small remnants, the prairies of Ohio disappeared.
The best time to visit Smith Cemetery is late July and Early August when the prairie flowers are in bloom. You may even see butterflies and hummingbirds sipping the nectar of these flowers.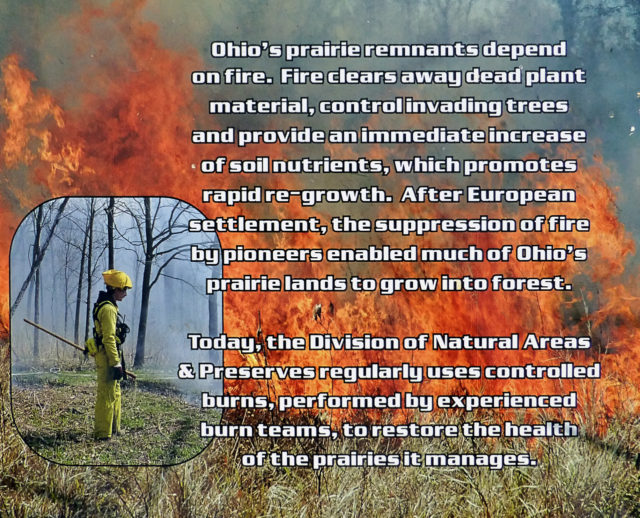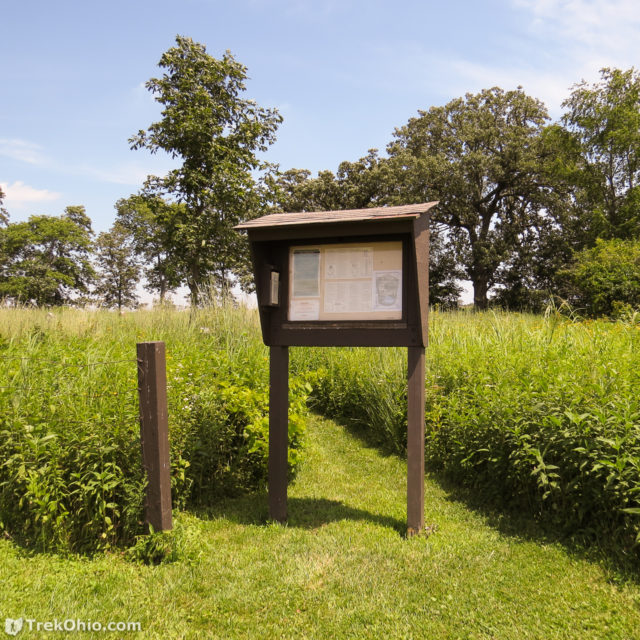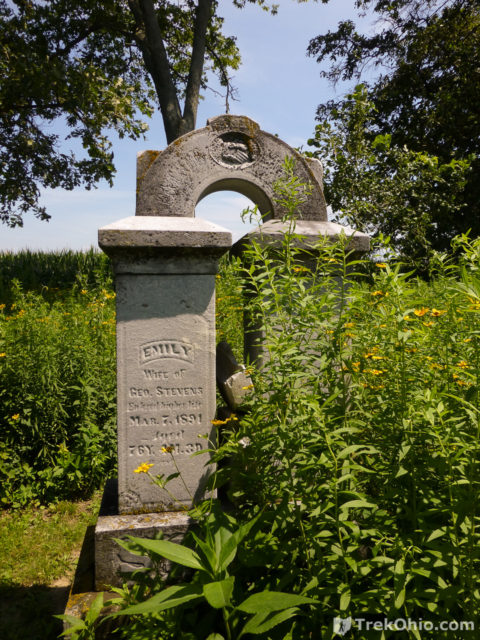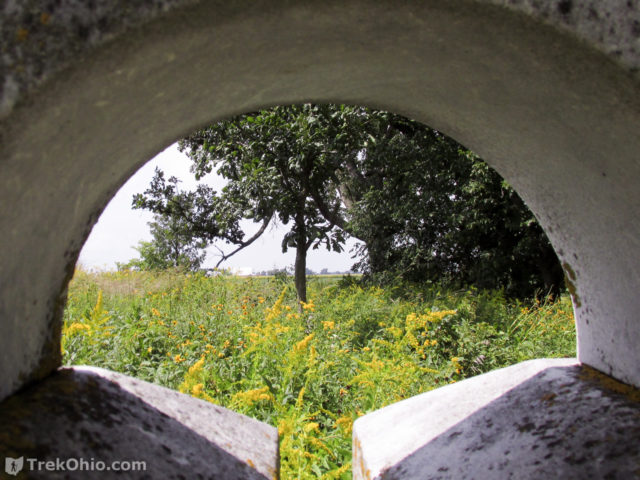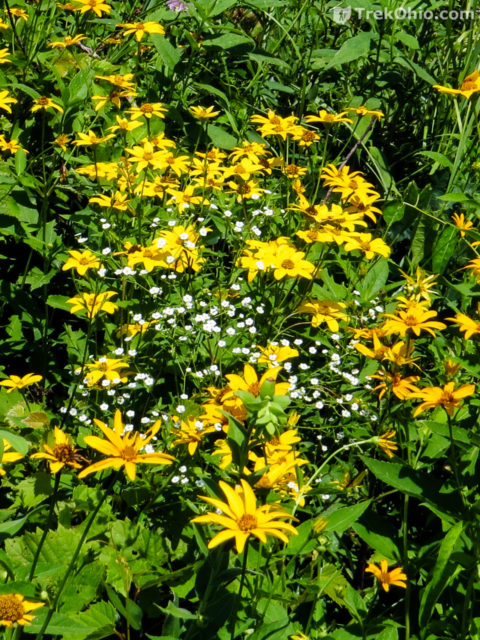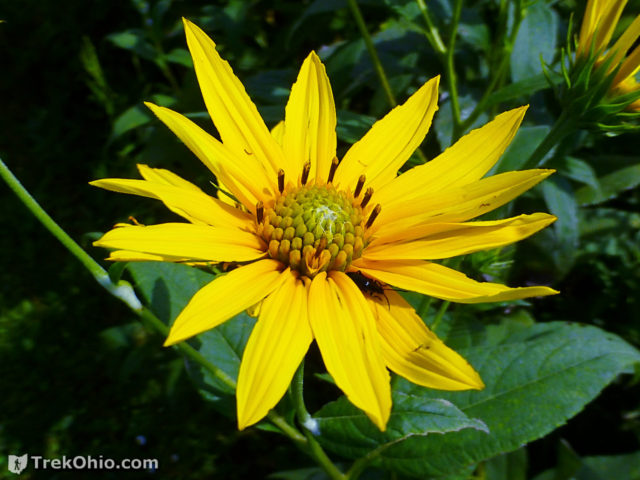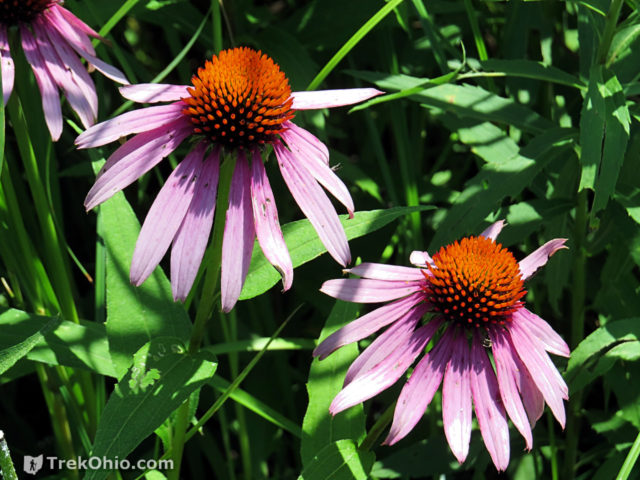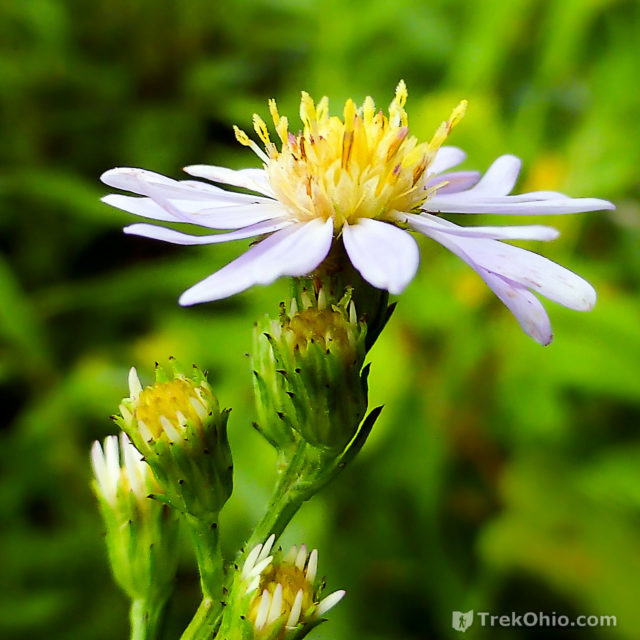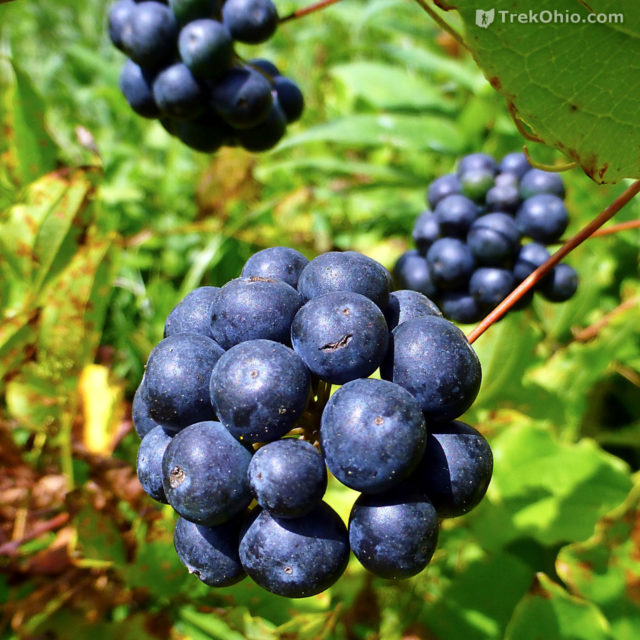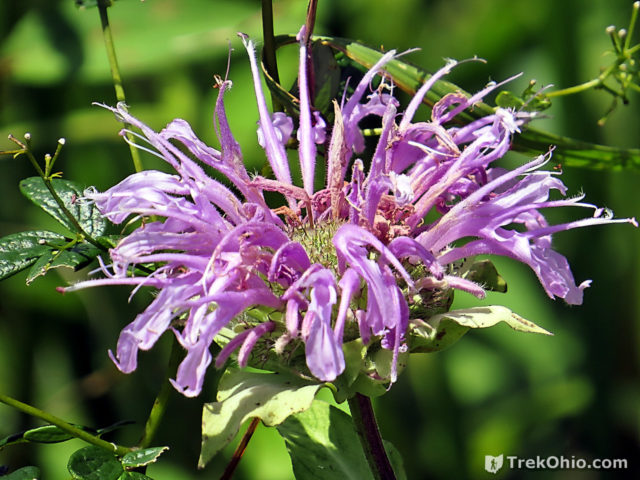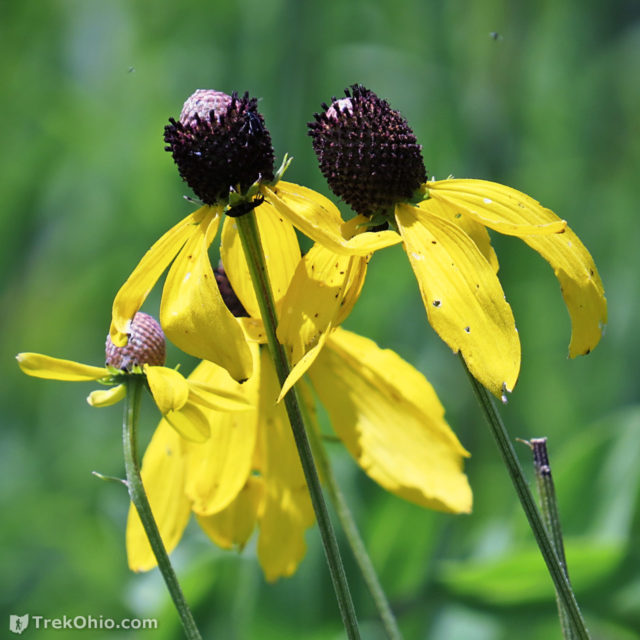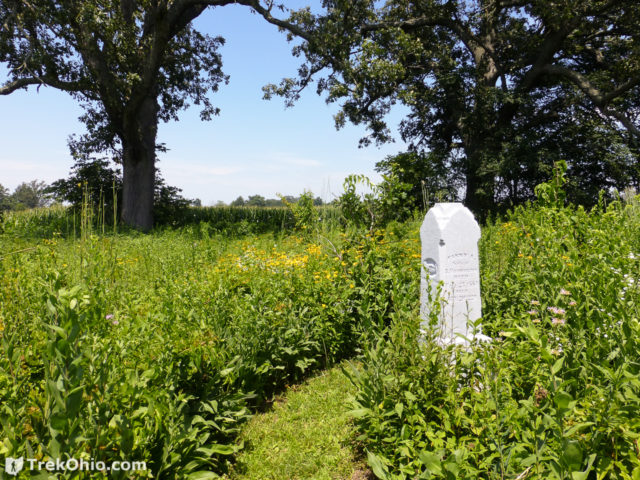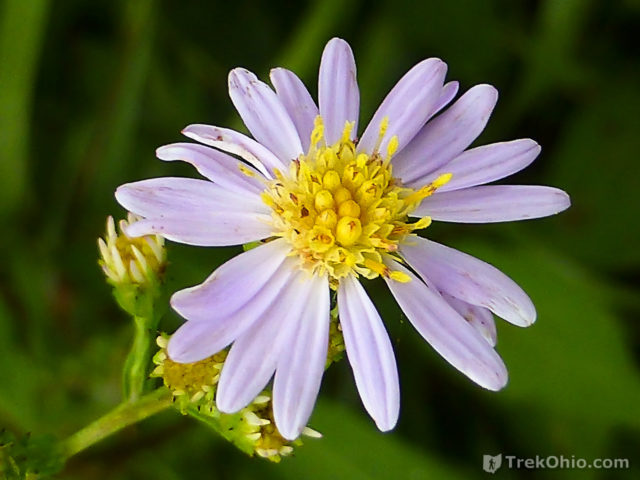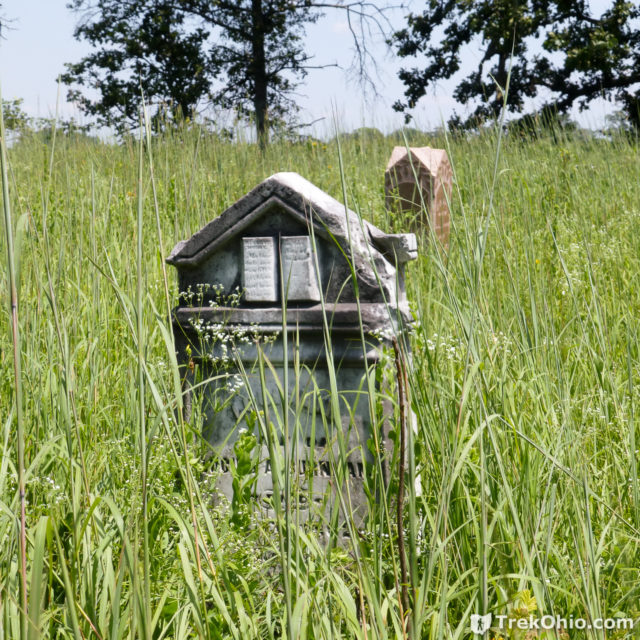 Additional information
Location
Address: 4400 Boyd Rd, Plain City, Ohio 43064
GPS Coordinates: 40.103071, -83.324350
Google Maps: View on map or get directions
Note that the sign below indicates that you are supposed to pull over into the grass near the sign, then cross the road, walk down a long drive (possibly belonging to the adjoining farm), and enter the mown path near the preserve's kiosk.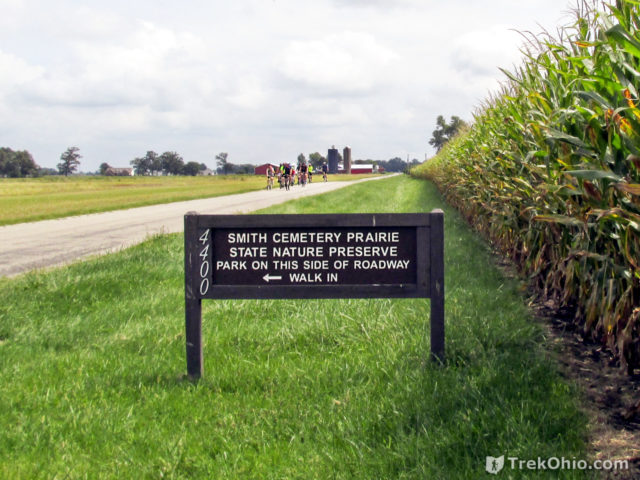 Across the road from the preserve sign, there is the long driveway pictured below. To the right of the drive, you can see the small preserve in the area where the trees are.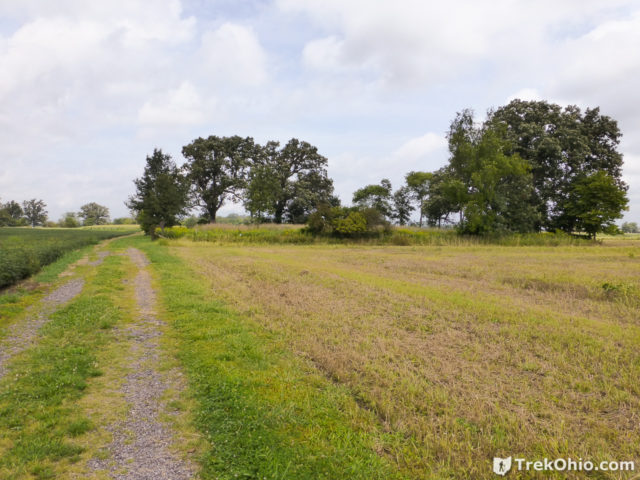 More on Ohio's Prairie
© Deborah Platt, Robert Platt and TrekOhio.com 2012 to 2021