The photos below are a sample of some of the wildflowers we've seen in June, July, and August. All were photographed in Ohio.
Native Orchids
I had the good fortune of seeing two, new species of native orchid for the first time while we were attending Mothapalooza. Mothapalooza is an annual conference held in Ohio that focuses on moths, but also deals with nature more generally. The most colorful of the two was the Yellow-fringed orchid.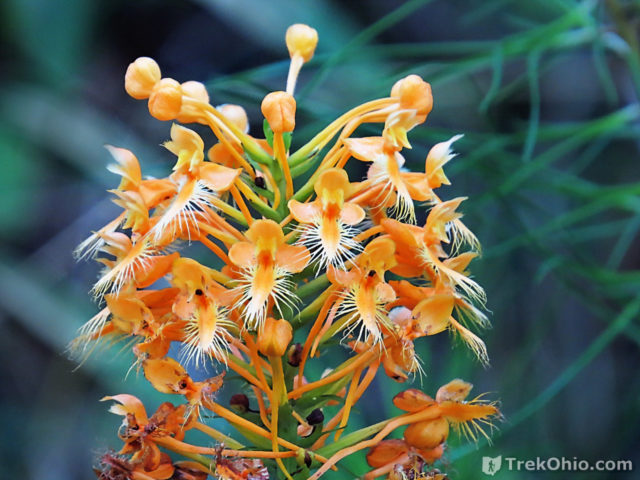 Although mostly pale, the following orchid was also a new one for me. It was spotted on a special, off-trail hike to the base of Buzzardroost in the Edge of Appalachia during Mothapalooza.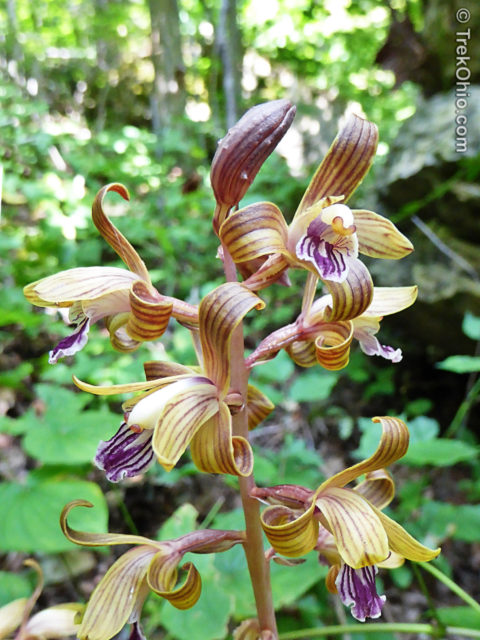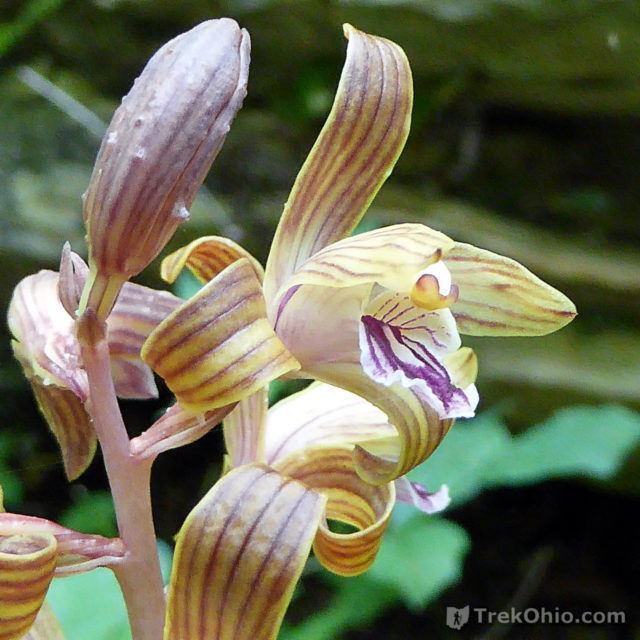 Shawnee State Forest
The next group of photos were also taken while on other outings at Mothapalooza the weekend before last in Shawnee State Forest.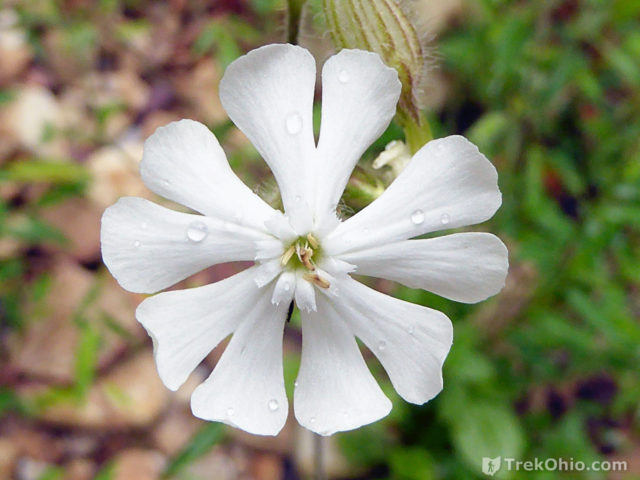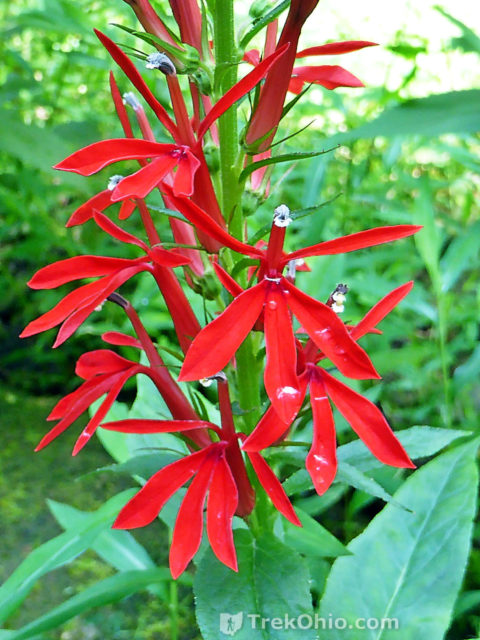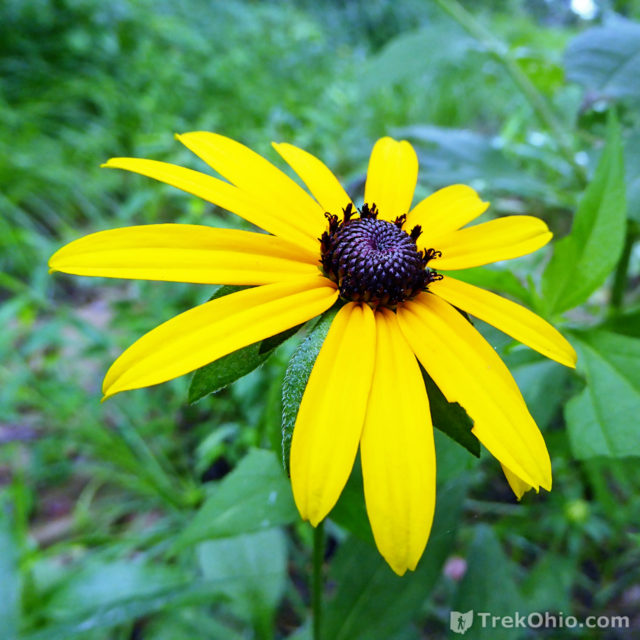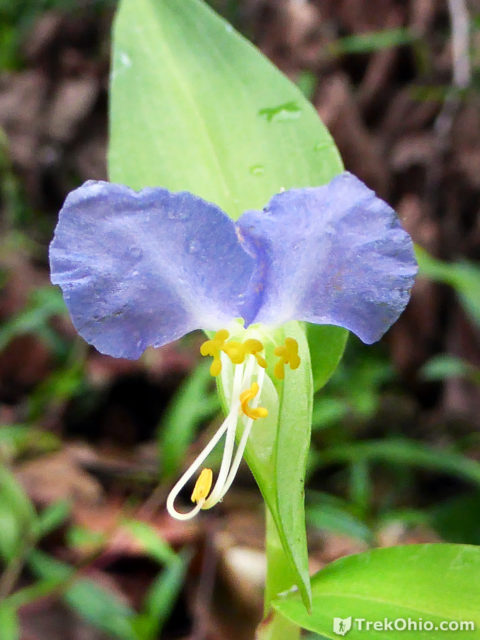 Gallagher Fen State Nature Preserve
July is the best time of year to visit Gallagher Fen State Nature Preserve. This unusual site has an unusual habitat which is basically a wet prairie. While hiking the trail there in the summer, you'll often see prairie wildflowers, as well as other wildflowers.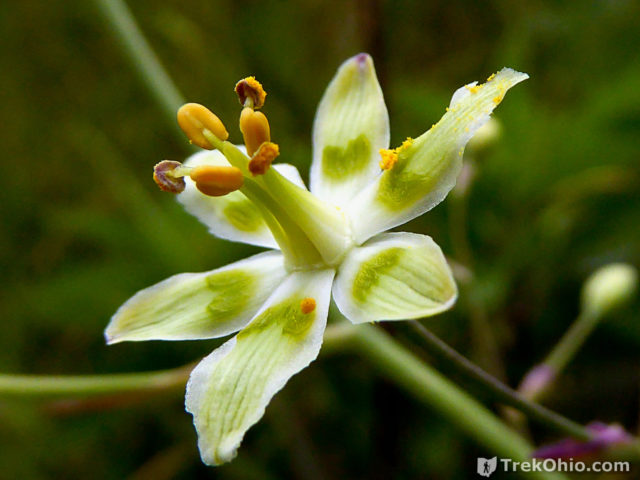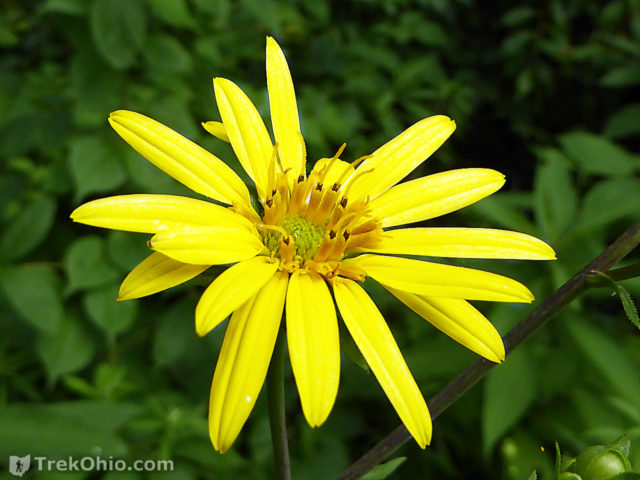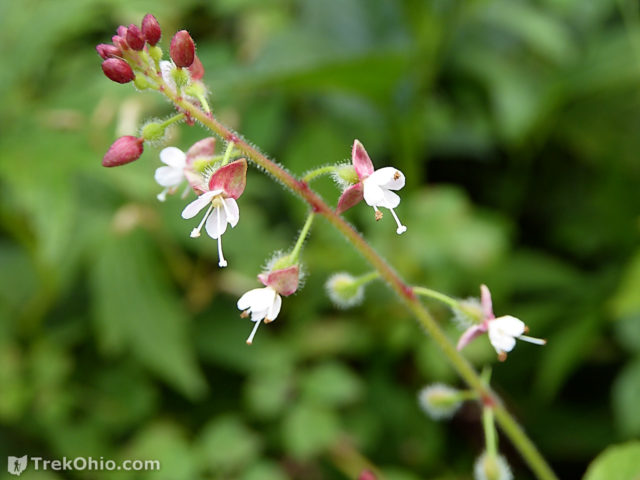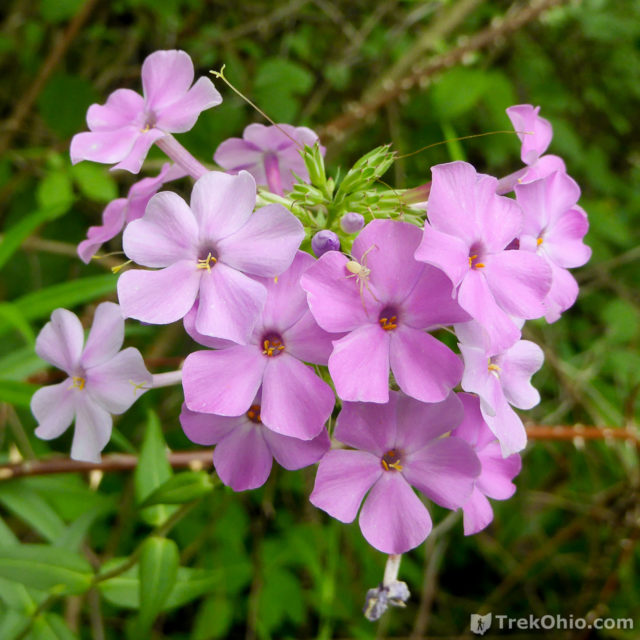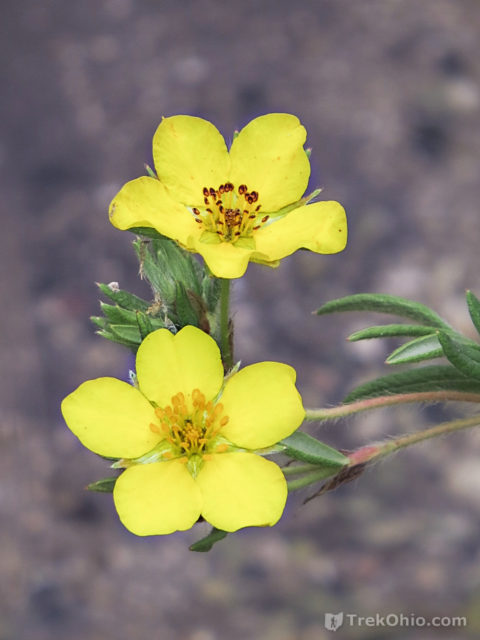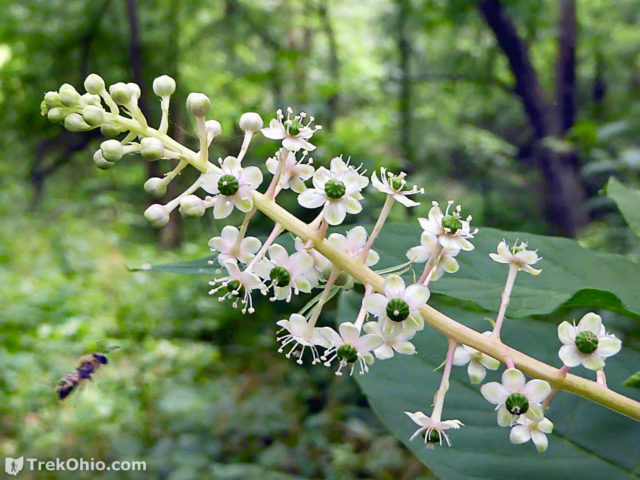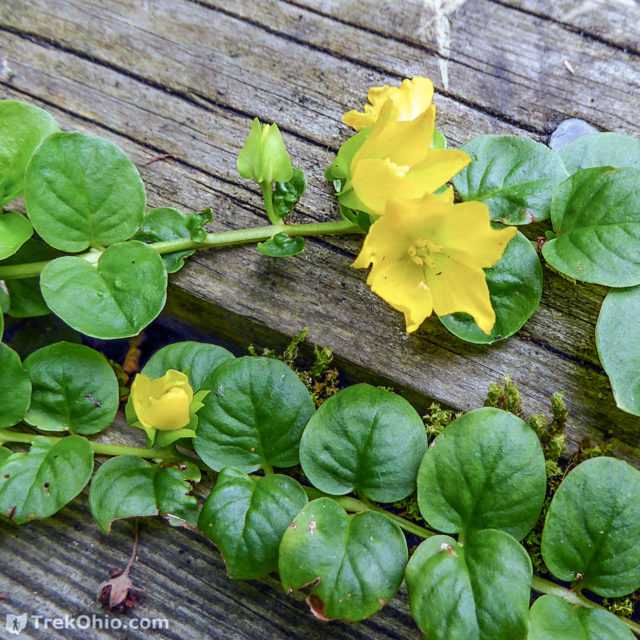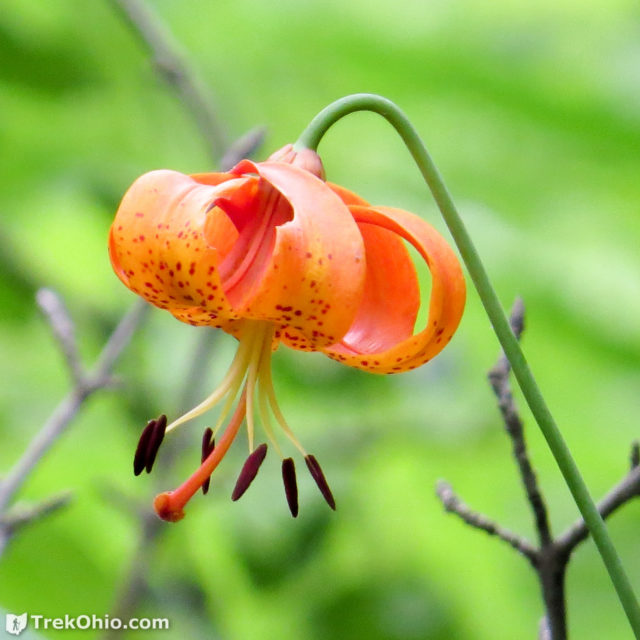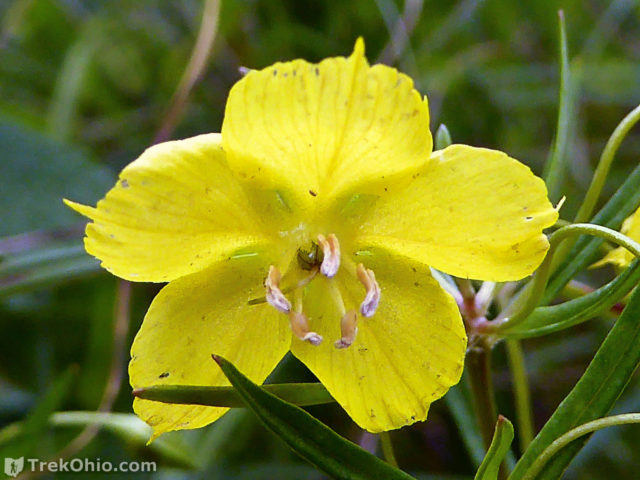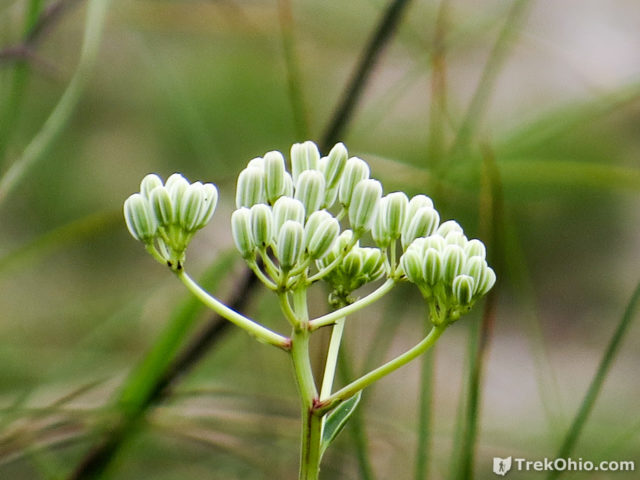 Narrows Reserve in Greene County
Narrows Reserve is a small park that's part of the Greene County Park District.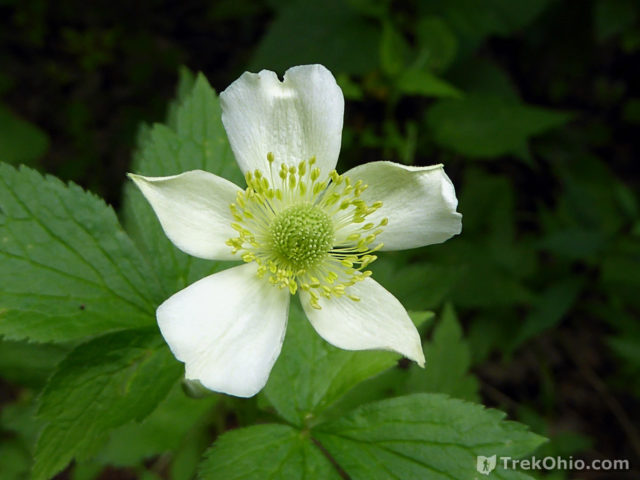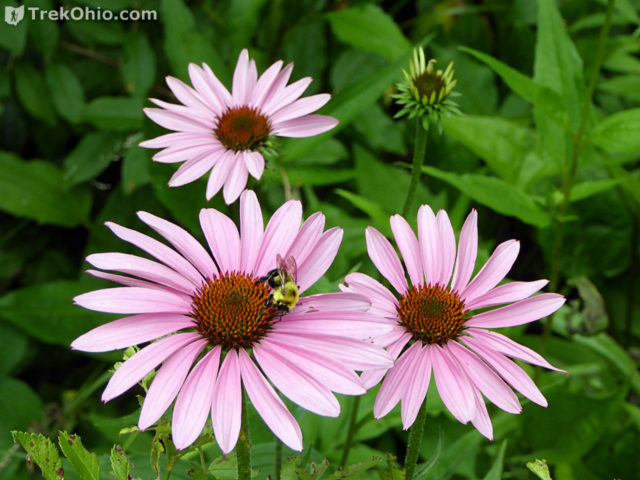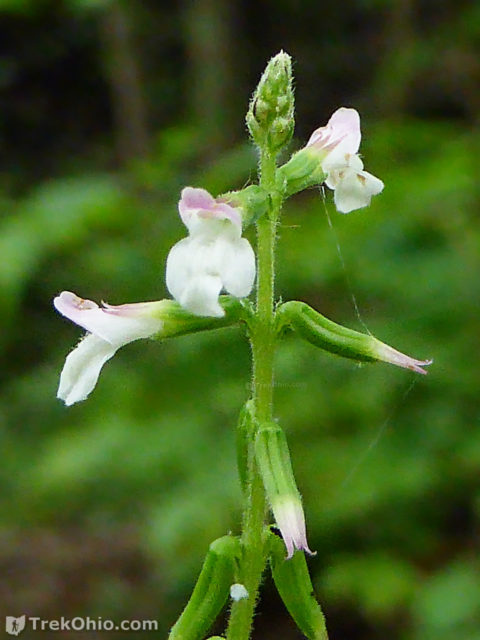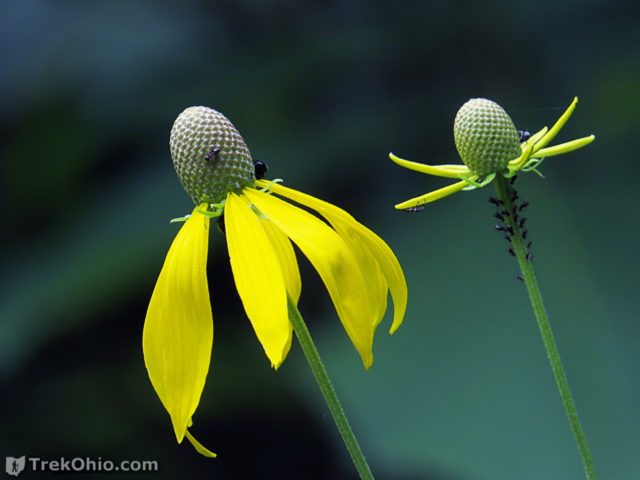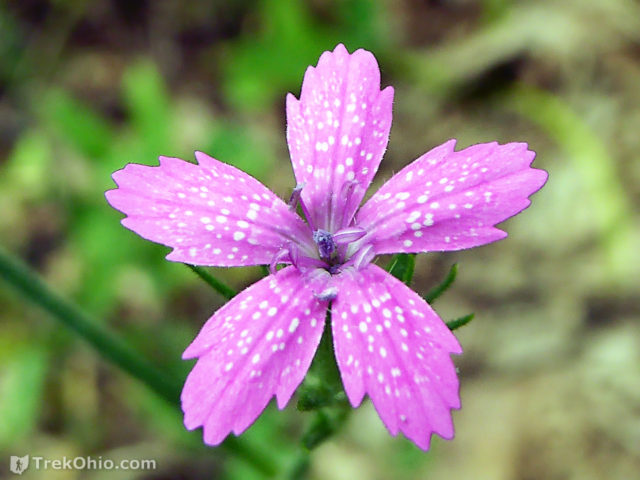 Wahkeena Nature Preserve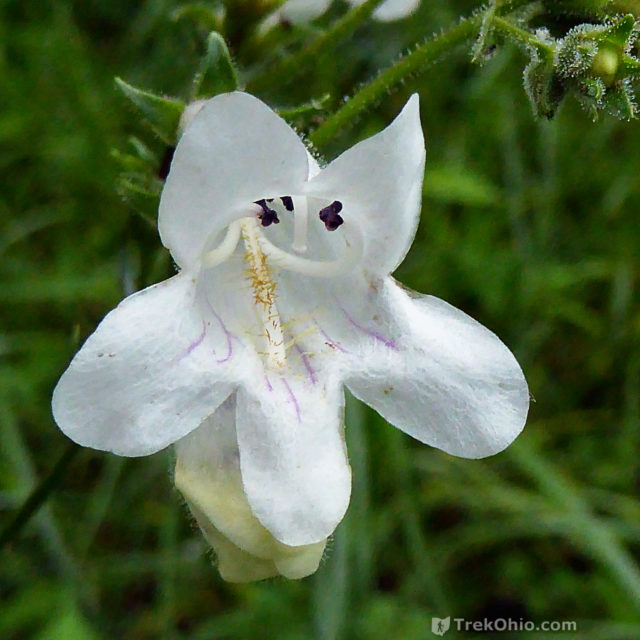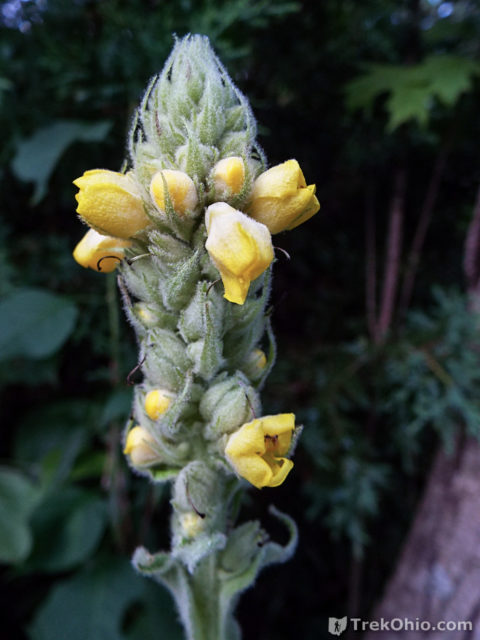 Additional information
More on Wildflowers
© Deborah Platt, Robert Platt and TrekOhio.com 2012 to 2021