Old Woman Creek State Nature Preserve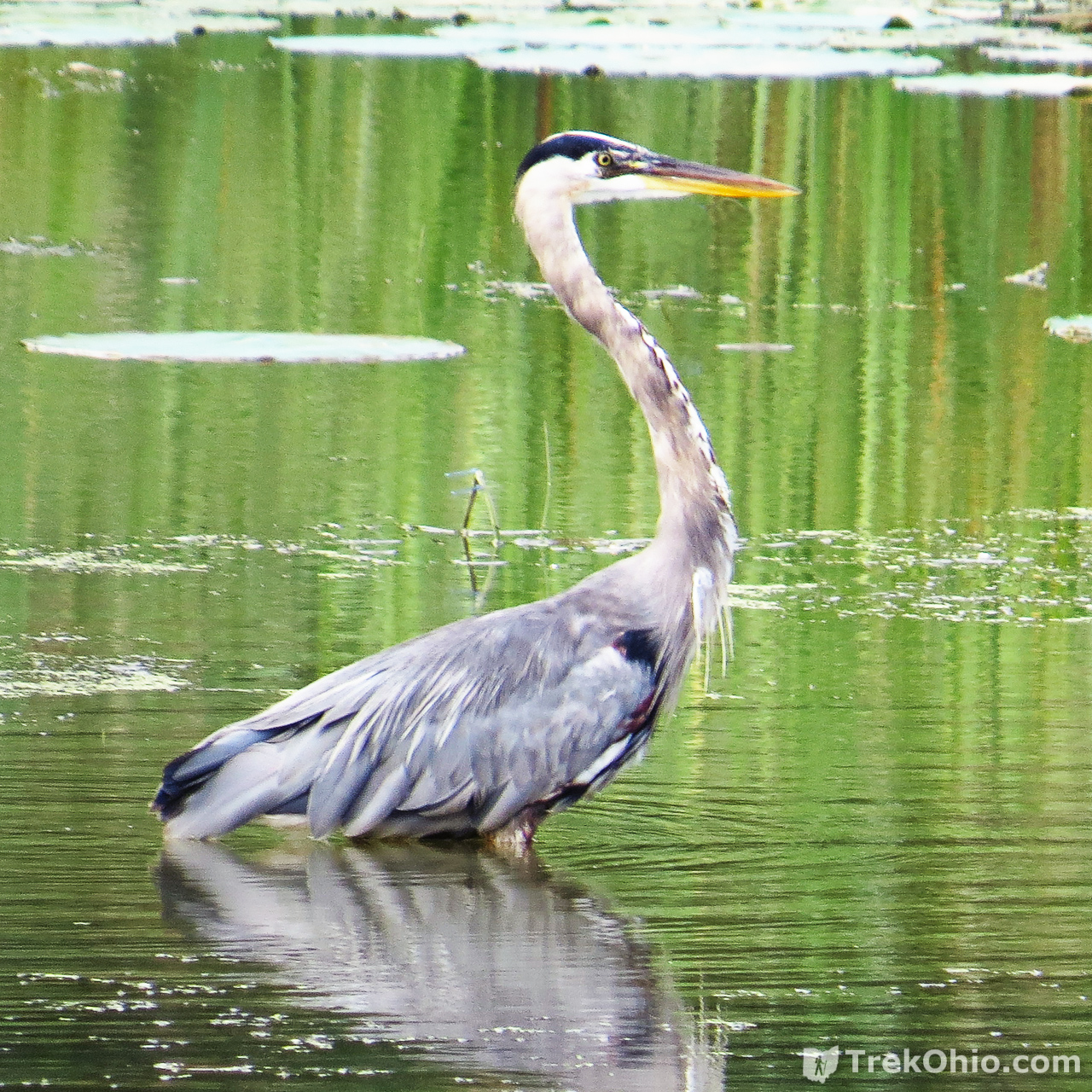 The full name of this preserve is the Old Woman Creek State Nature Preserve and National Estuarine Research Reserve. The research center studies the local "estuary," a word that usually refers to the region where fresh-water in a river mixes with the salt-water of an ocean. However in this case it is referring to a region where the fresh-water of a creek mixes with the fresh-water of Lake Erie.
The preserve is 572 acres in size, and it features hiking trails, an observation deck, and a handicap-accessible visitor center. The site is highly recommended for bird watching. Our hike last September was about 1.8 miles in length, but we didn't hike every portion of every trail. I'm guessing that the total trail length is between 2 and 2.25 miles.