Indianfield Bluffs Park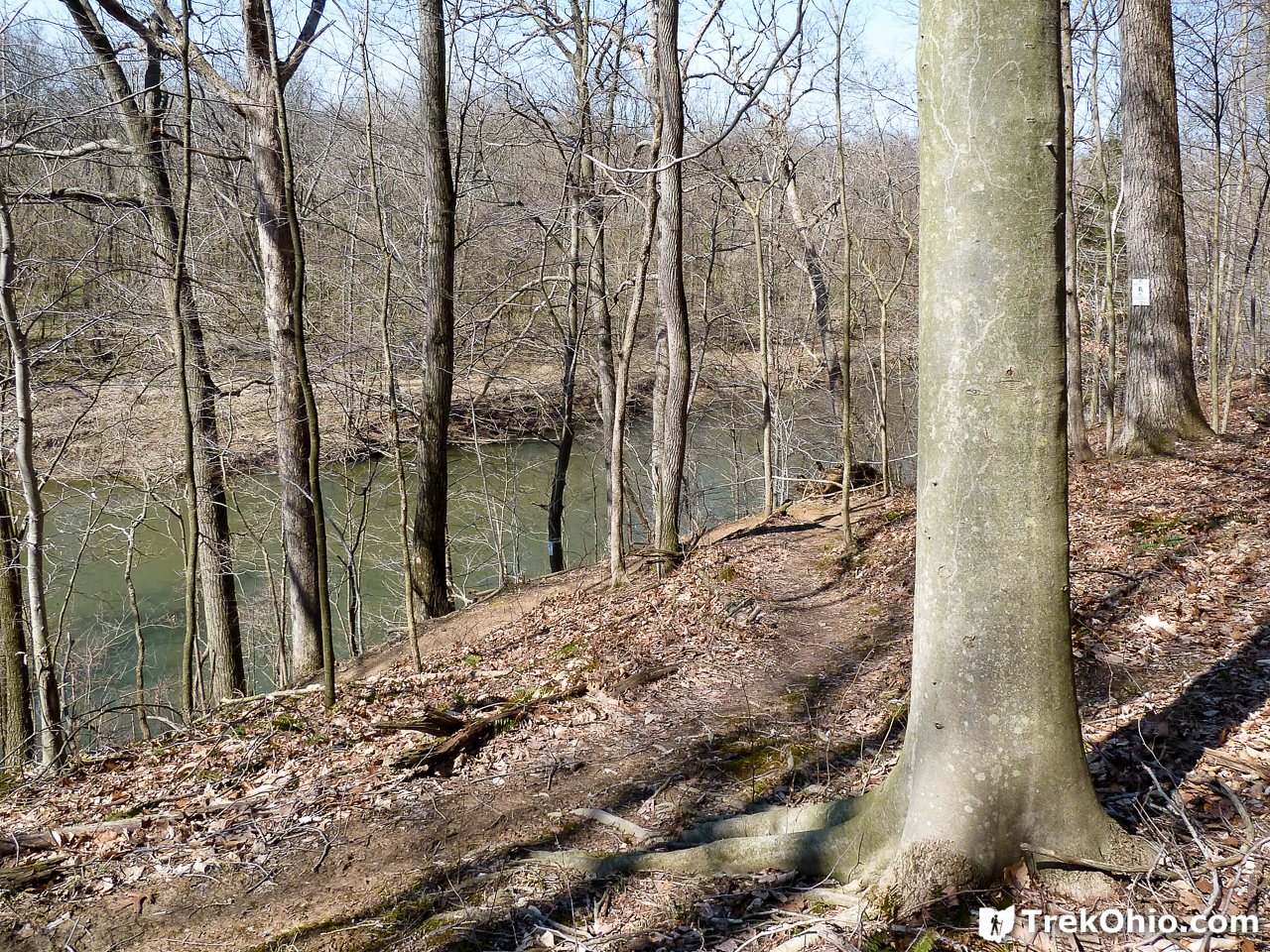 Indianfield Bluffs Park is a small, but scenic park in the Knox County Park District. It is 25.5 acres in size with a 1.5-mile, double loop trail. Since hikers will have to repeat sections of the trail if they walk its entire length, it ends up being a longer hike than that. The GPS trace for our hike at Indianfield Bluffs indicated that we had walked about 2.4 miles. The trail is marked with blue blazes. Pets are permitted in the park if they are kept on leashes and if the owner cleans up after them. Properly-licensed people may also go fishing here.
The park gets its name after a creek that runs through the park known as Indianfield Run. And the creek gets its name because the Native Americans who used to live here had cleared the land in this area to grow corn crops. Indianfield Run empties its water into the Kokosing State Scenic River within the park's boundaries.