TrekOhio Highlights of 2016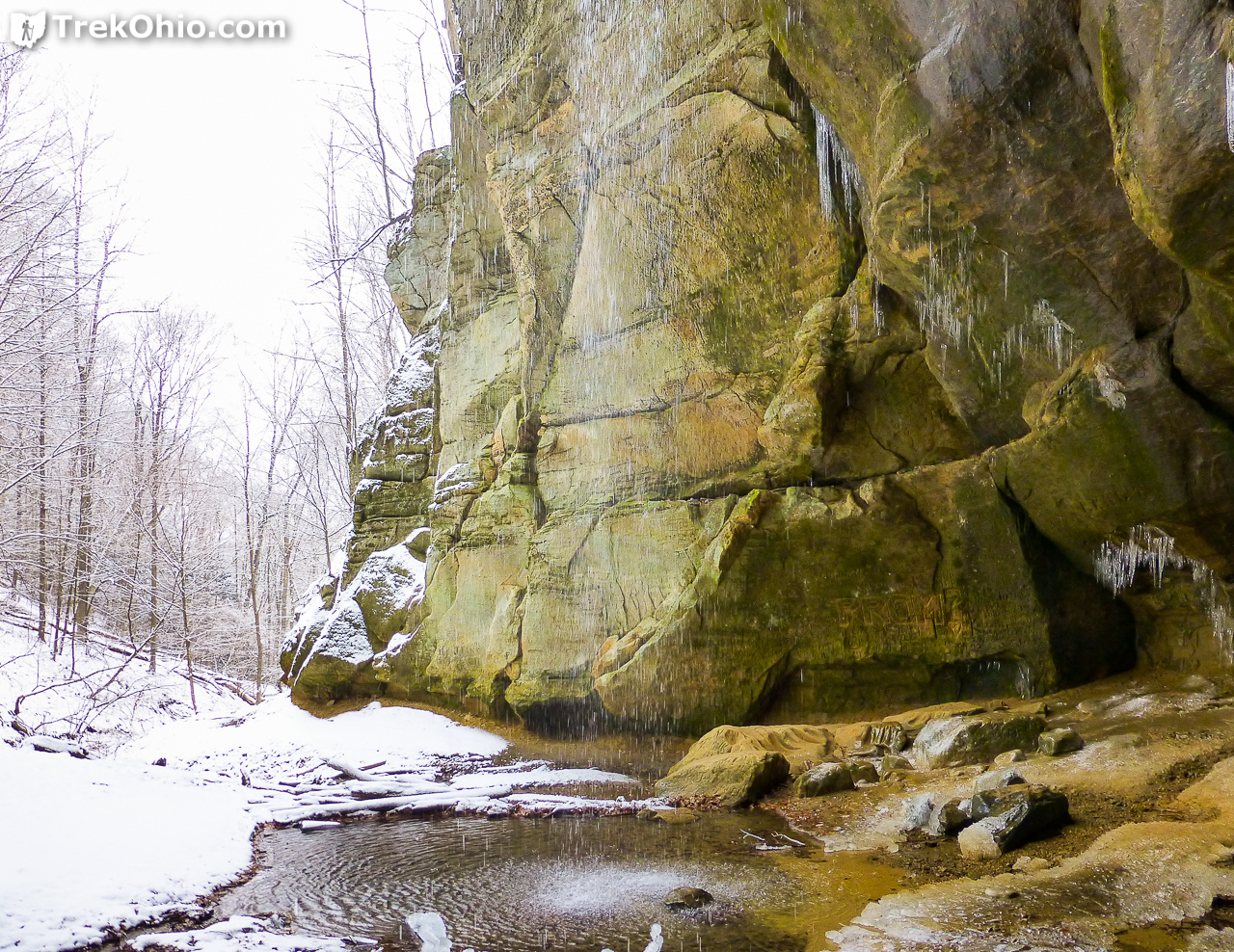 It's the end of an interesting year of exploring Ohio's parks and preserves. So it's time once agains for the 2016 edition of TrekOhio Highlights. When the two of us have different selections for a category, we will list both choices.
Favorite Photo
Deb: My favorite photo was from Mohican State Park in Winter. Like a lot of other people, I sometimes find it difficult to leave the cozy warmth of home in the winter time, but once I get outside, sites like this make it all worthwhile.
Bob: My favorite photo was taken while hiking the Morgan Sisters Trail in the Ironton Unit of Wayne National Forest. It was so cloudy during this hike, but just before we left the sun came out and lit up Kenton Lake.