North Bend State Park is a 2,400-acre state park in West Virginia featuring numerous hiking trails, fishing, canoeing, kayaking, and easy access to the 72-mile long North Bend Rail Trail. North Bend State Park is located in Cairo, WV, about a 45 minute drive from the Ohio border. The park offers a variety of accommodations including a 29 room lodge with a restaurant, cabins, and camping sites.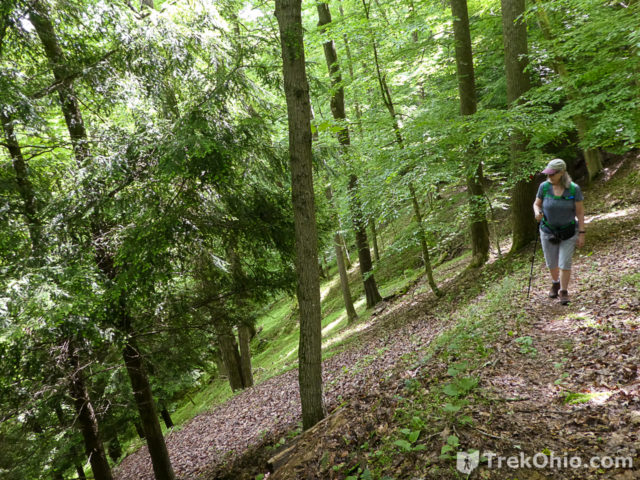 We visited the park at the end of May staying at the lodge. On our first full day, we decided to hike the "Nature Trail". This trail is the longest trail in the park. (Note: the 72 mile rail-trail passes adjacent to the park. We did part of this trail on a different day). The Nature Trail passes around the perimeter of the park. The park web site lists it as a 4-mile loop. My trail mapping GPS app says it's more like 5 miles. Before you say "Four to five mile hike – piece of cake", remember, there are "trail miles" and then there are "West Virginia trail miles". Expect to go up and down hills.
Our starting point for the trail was the parking lot for the park swimming pool. You can also start at the lodge and access the trail via the "Hibbs Cemetery Trail" which begins at the lodge, passes the now non-existent Hibbs Cemetery and ends at the Camp Office.
The first challenge was locating the trail head. Since it's a loop, there are a couple of access points. A sign for one trail head is located behind the Camp Office building. There is another trail head located just off the road between the swimming pool parking lot and the camp office. The sign is small (and only visible if you're coming from the Camp Office), so look carefully. This second trail head was our starting point. We proceeded counter-clockwise around the loop.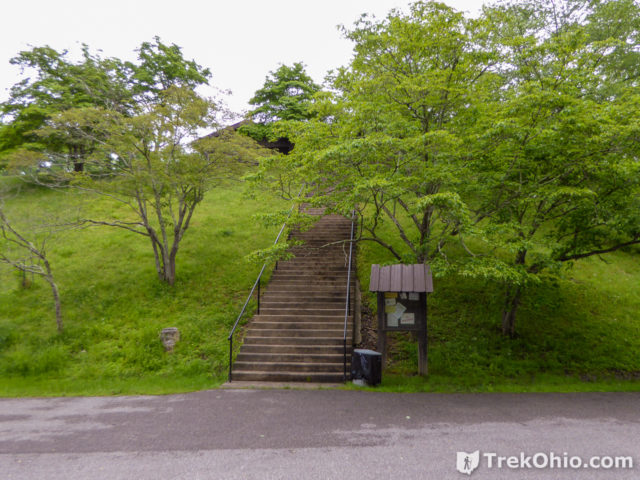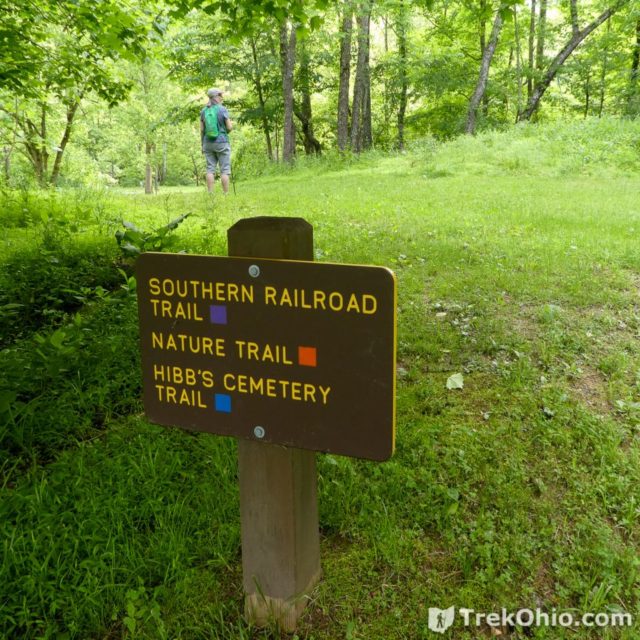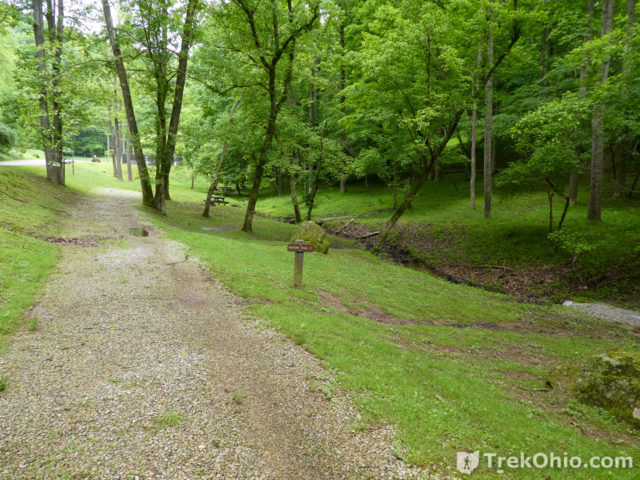 The blaze for the trail is a small red plastic diamond. Sharp turns in the trail are not indicated, so we had to back-track a few times during our hike. The trail is hilly, very scenic, and passes through a variety of terrain. We ascended hills, traversed ridge lines, hiked through fields, strode by babbling brooks, and occasionally crossed park roads. We hiked during a weekday in May and did not encounter other hikers.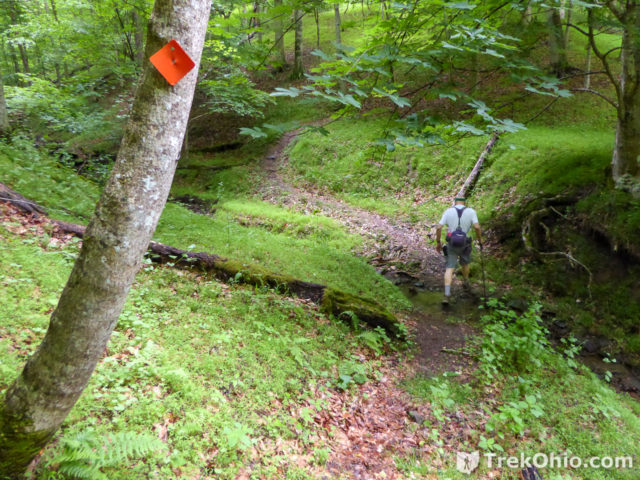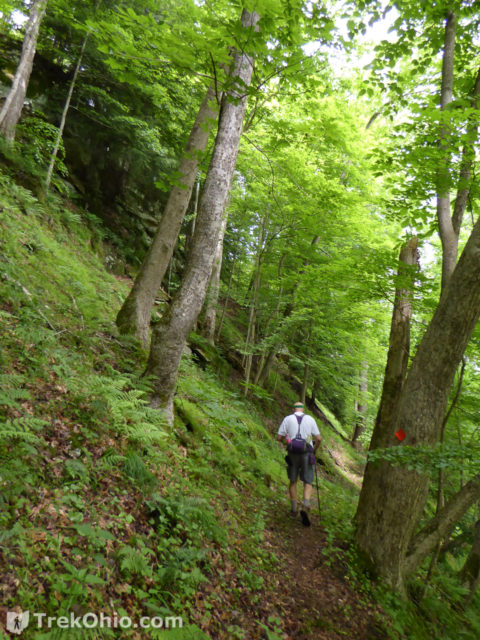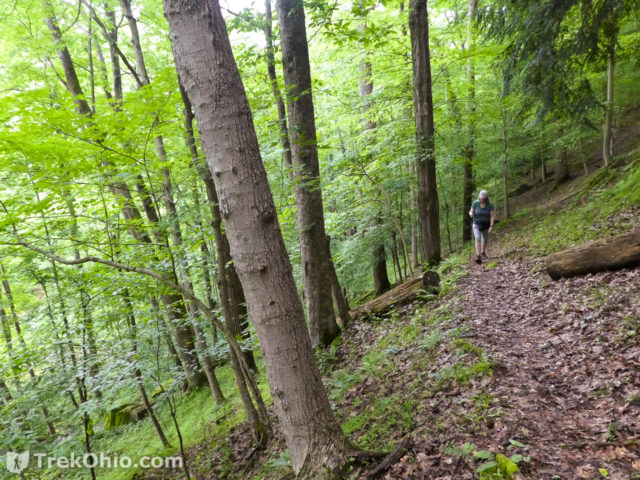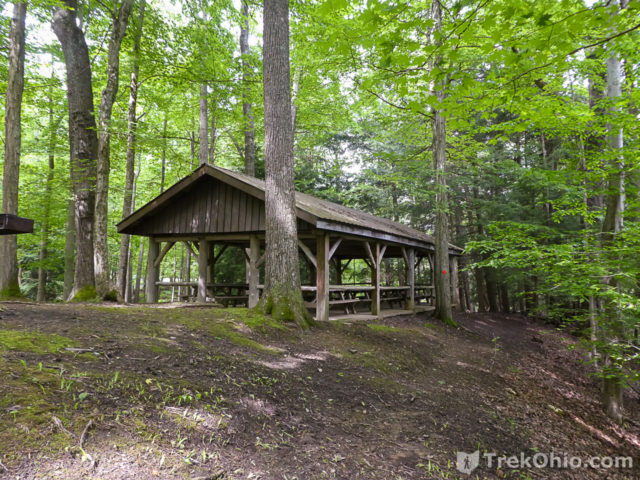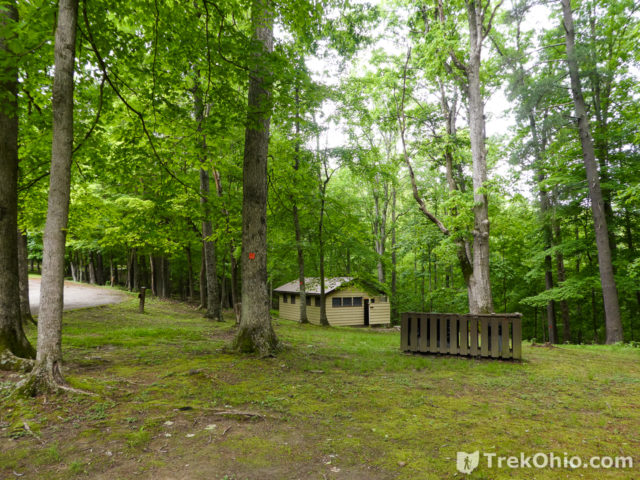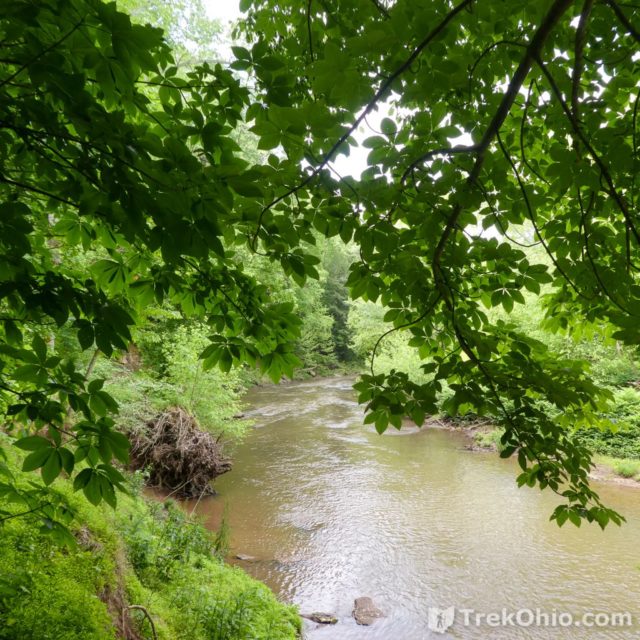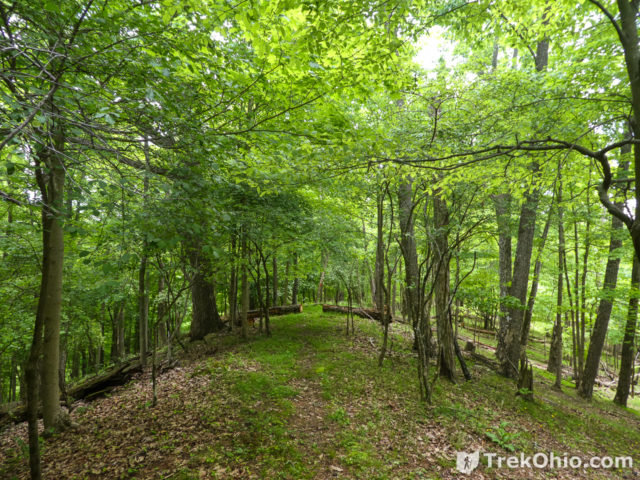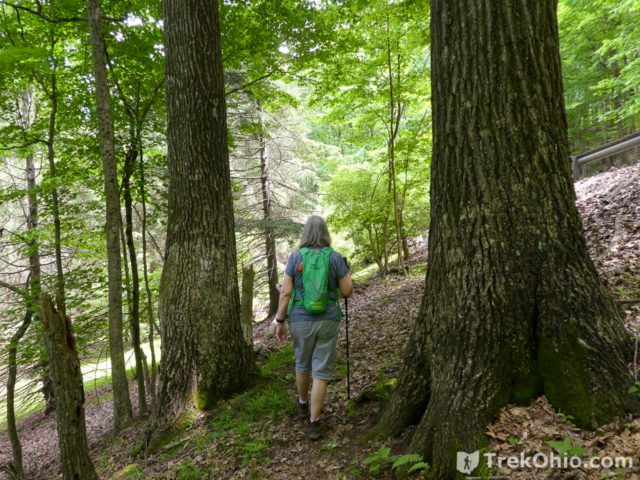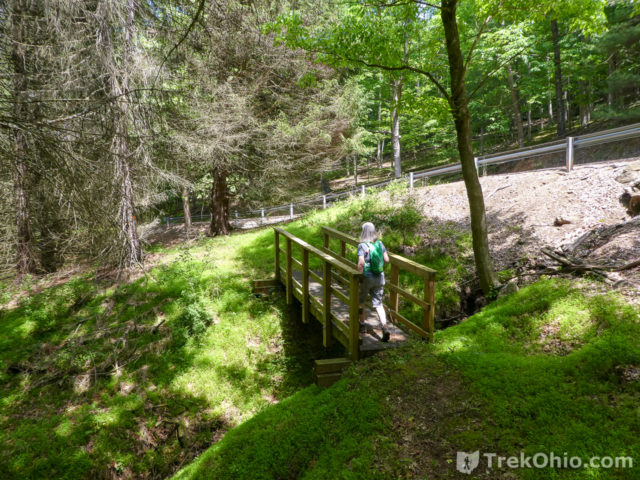 In the photo below we are facing an intersection. We need to cross the intersection diagonally (so cross the first road by moving toward the side with the school bus shelter, then cross the second road by moving away from the school bus shelter). Once you've reached the that corner, continue moving away from the bus shelter. After a while you will see a sign for the trailhead on your left.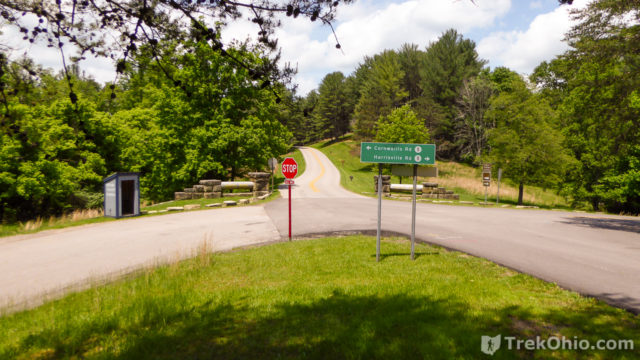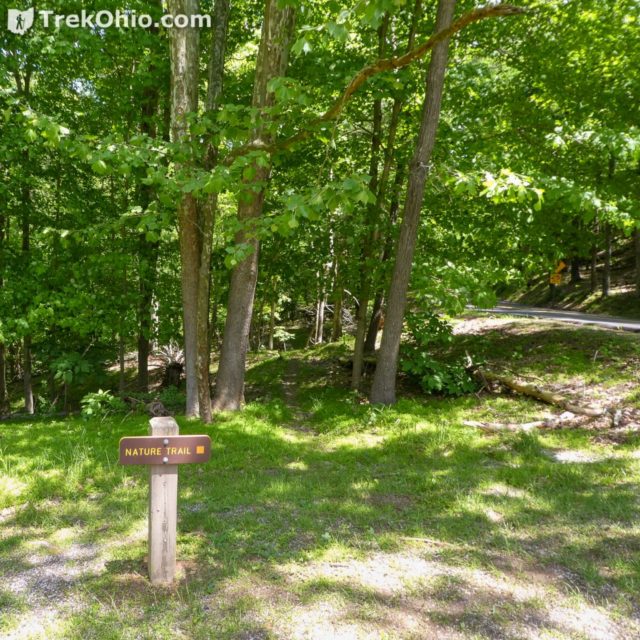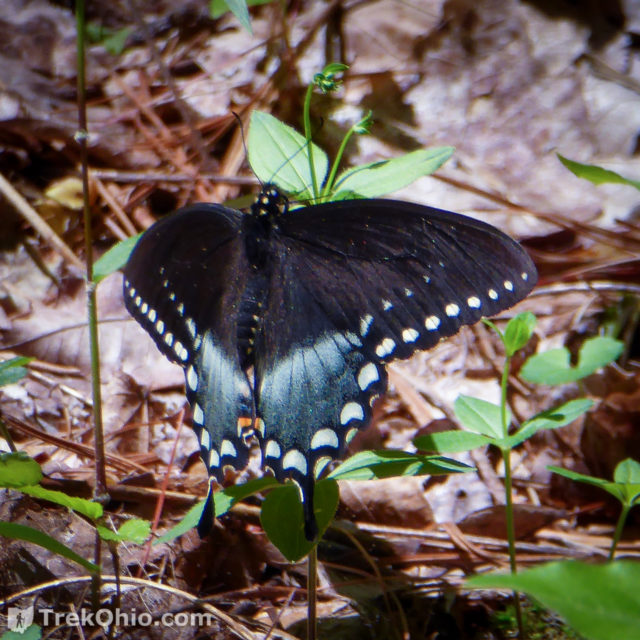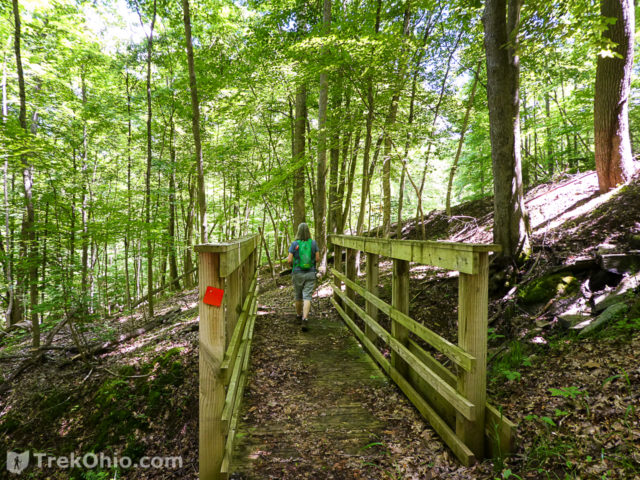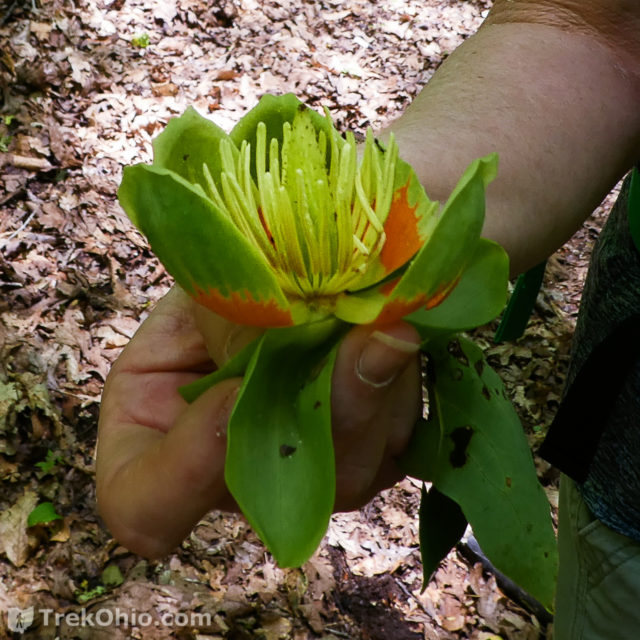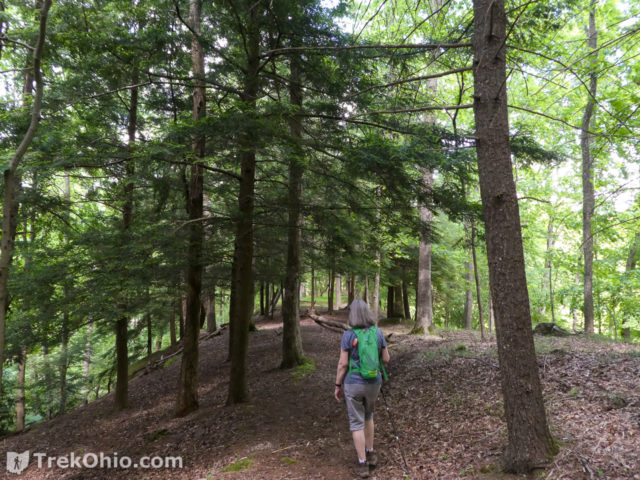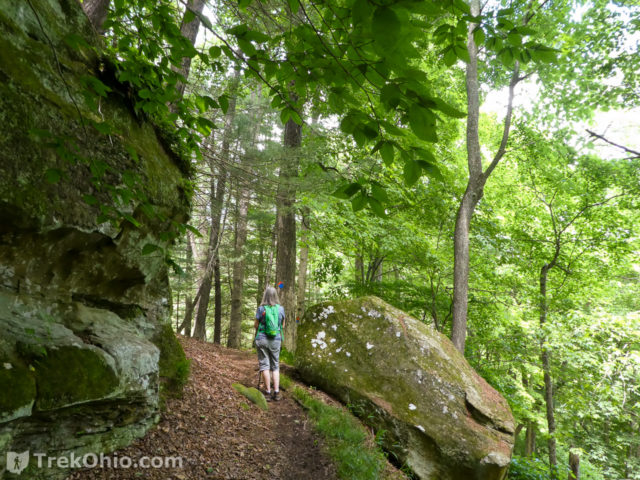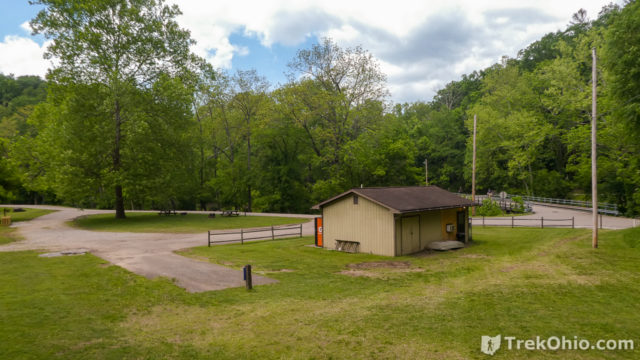 Additional Information
Location
Address: 202 North Bend State Park Road, Cairo, WV 26337
Geo-coordinates: 39.222452, -81.111069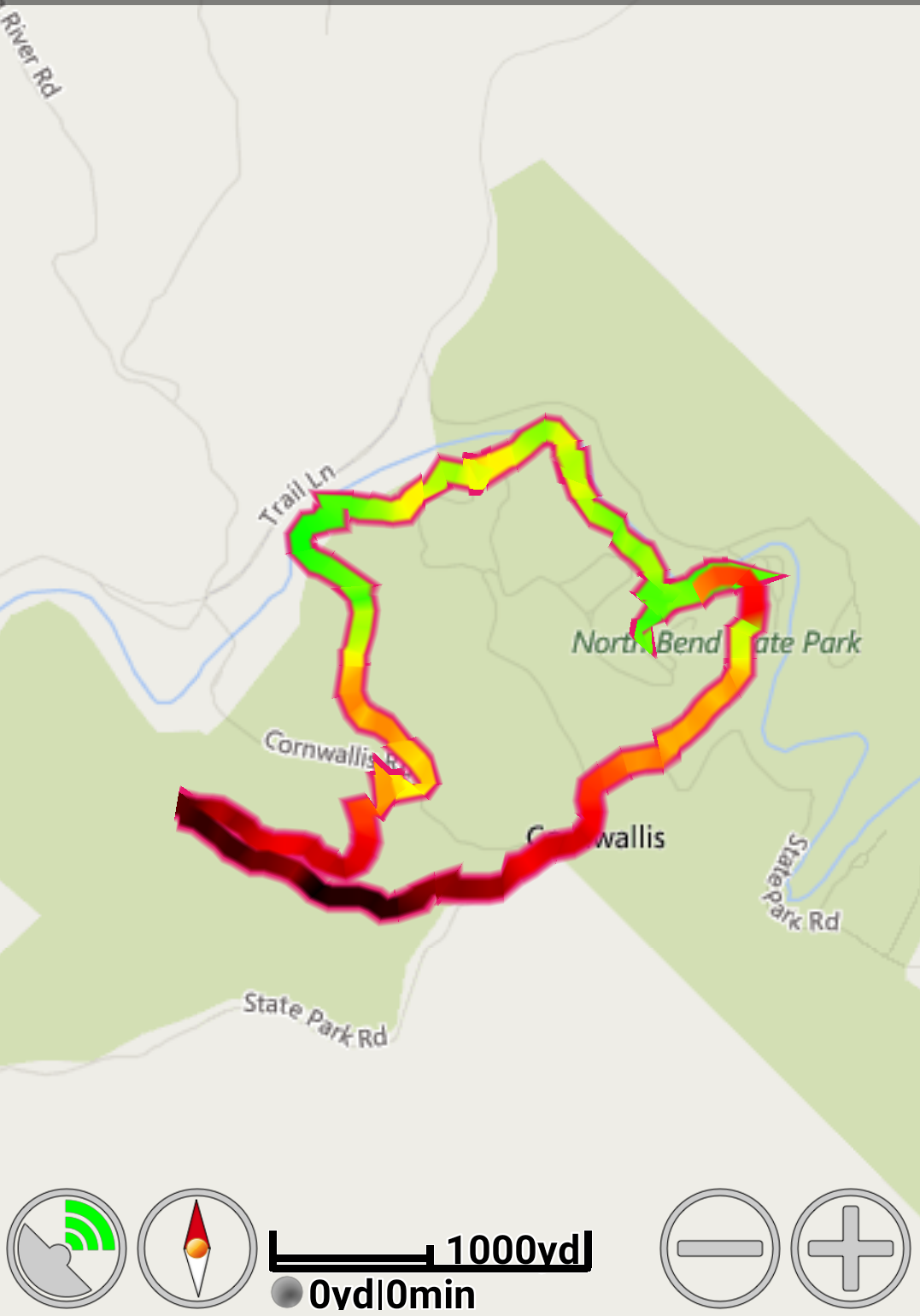 More on West Virginia
© Deborah Platt, Robert Platt and TrekOhio.com 2012 to 2021