The North Bend Rail Trail is a 72 mile long rail trail conveniently located adjacent to West Virginia's North Bend State Park. The trail is composed of hard-packed dirt and gravel and is a multi-use trail for cyclists, hikers, and riders on horseback. Motor vehicles are not permitted on the trail.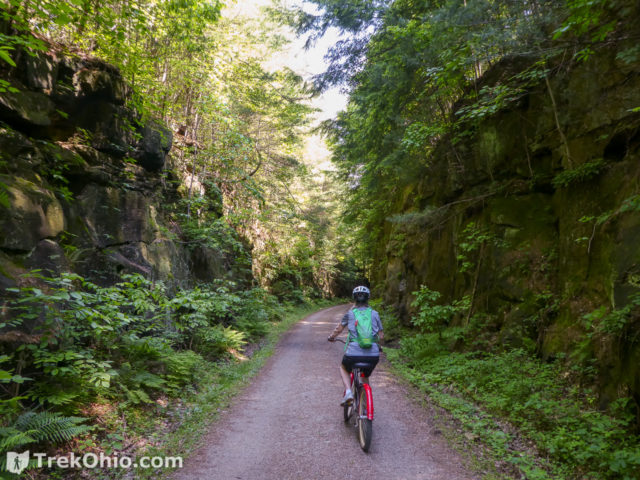 The rail trail starts at Happy Valley just off of I-77 near Parkersburg, WV. The trail passes next to North Bend State Park near Cairo. The trail ends 72 miles from it's start near Wolf Summit, just short of Clarksburg, WV.
I've ridden on and enjoyed numerous rail trails in Ohio. The thing to keep in mind is that this is a West Virginia rail trail. While the trail itself only has a slight grade, the landscape is not flat. The trail features forests, cliffs, as well as numerous bridges over stream-filled hollows and long tunnels through rocky hills.
We began our trek from North Bend State Park. This is a popular base for exploring the rail trail. We were staying at the lodge there. As we did not bring bikes, we rented a pair of bikes from a facility at the campground. We did bring our own bike helmets, water bottles from home.
From the campground a short connector trail leads to the rail trail. The connector trail intersects the bike trail at about a third of the way on the trail from the Parkersburg end. Since the trail is 72-miles long, our first decision was which way to go. We chose to head east to Ellenboro. Ellenboro is a small town that has a McDonald's and a Dairy Queen.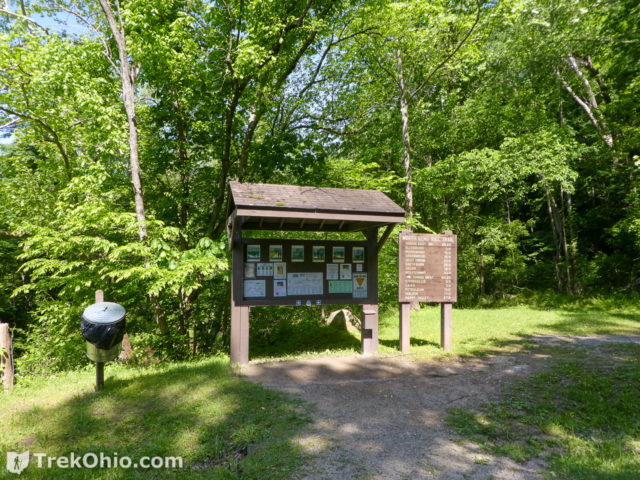 On the way to Ellenboro we crossed several bridges over Hushers Creek which crosses paths with the rail trail on multiple occasions. We also passed through three long tunnels bored through the rocky hillsides. The tunnels were lined with brick and featured numerous alcoves. The purpose of the alcoves was to provide safety for rail maintenance crews working in the tunnels in the event a train was passing through the tunnel. Of course the rails and trains are long gone, so this was an interesting relic of the path rather than an current safety feature.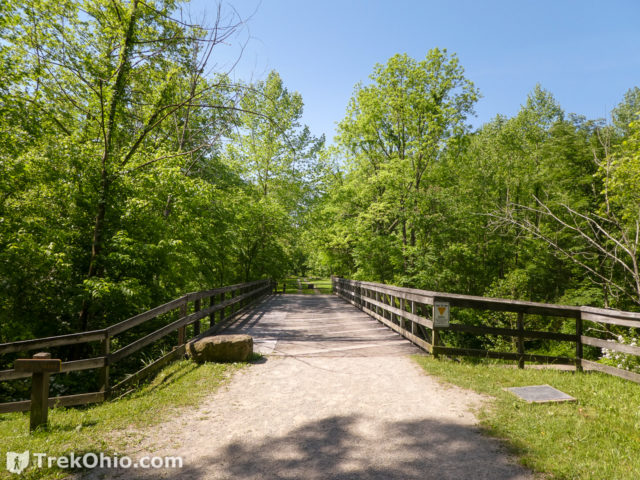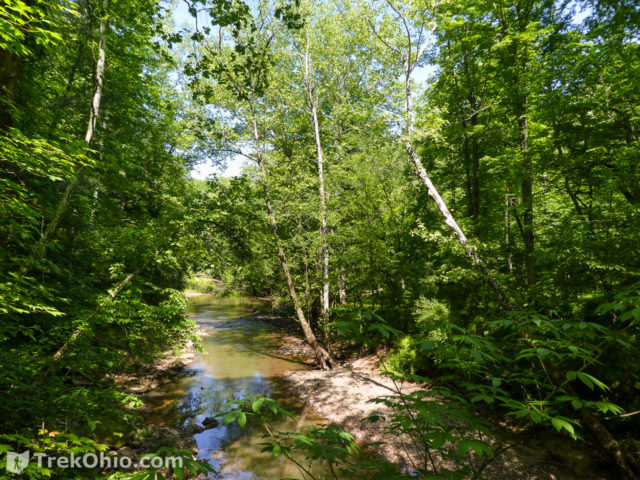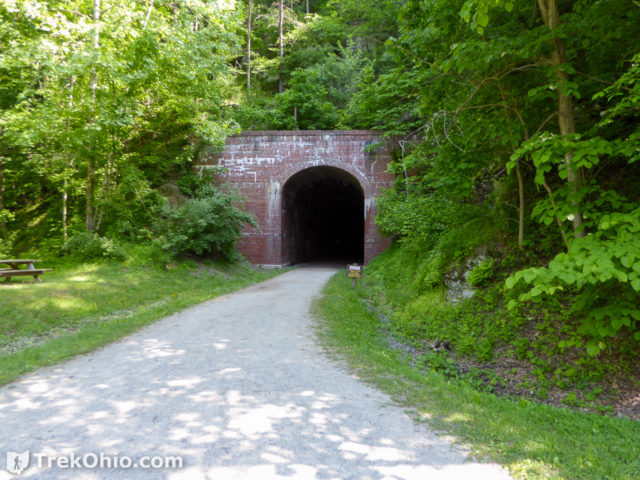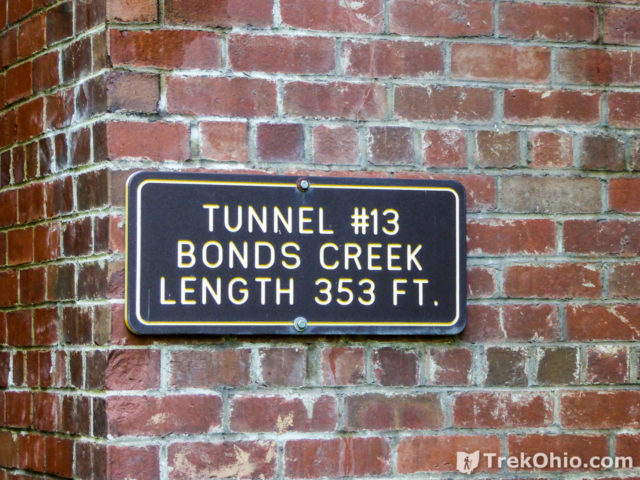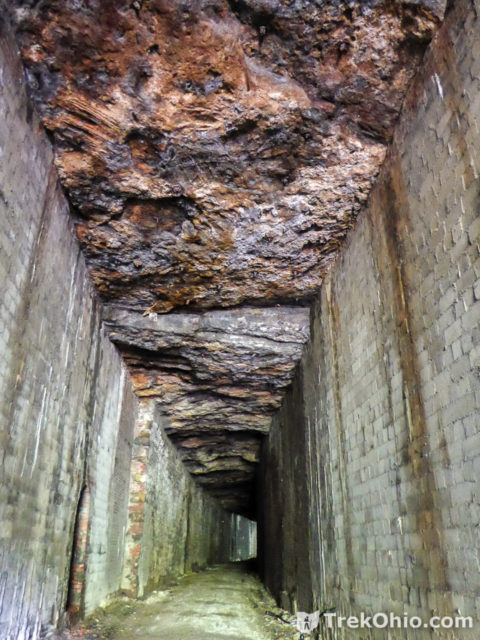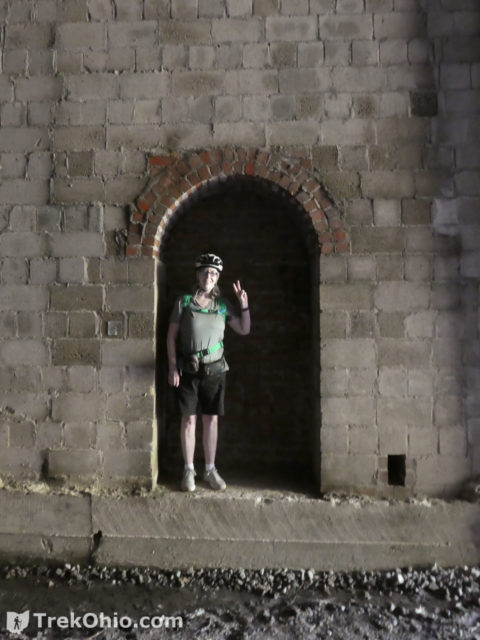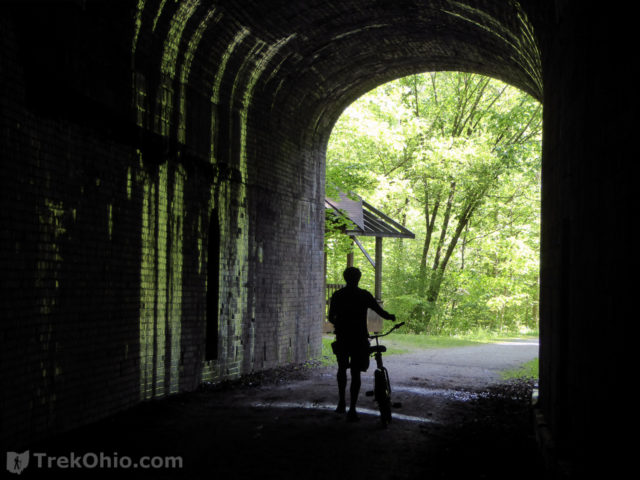 We rode through forests, past cliffs and on bridges over streams. We also rode past a few picnic shelters along the trail. Finally, we came to Ellensboro where we stopped for lunch.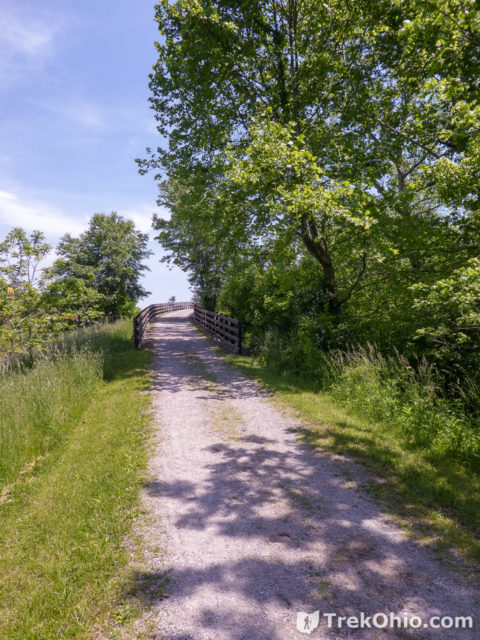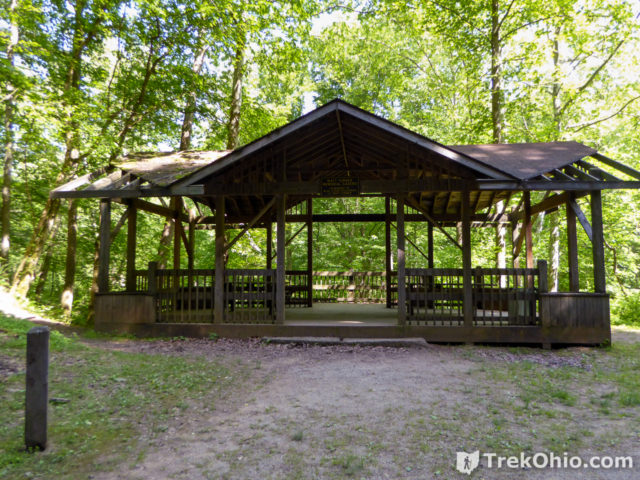 We returned along the same route and returned our bikes at the campground. The bike trip was a short one – only twelve miles round-trip, but was very enjoyable.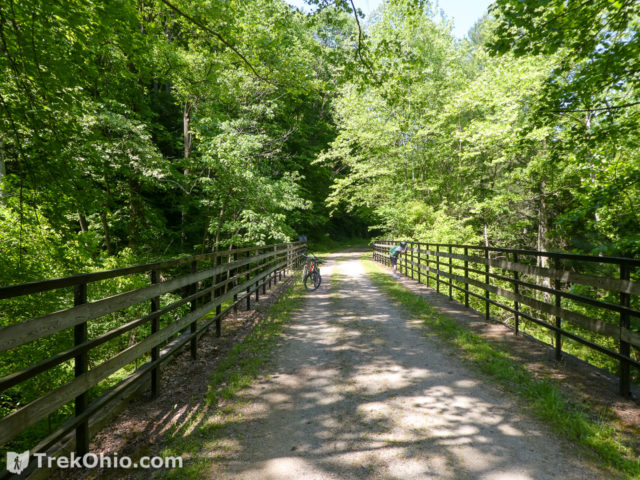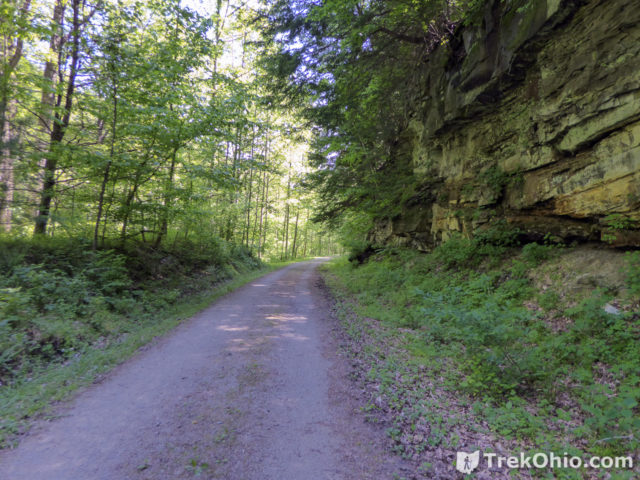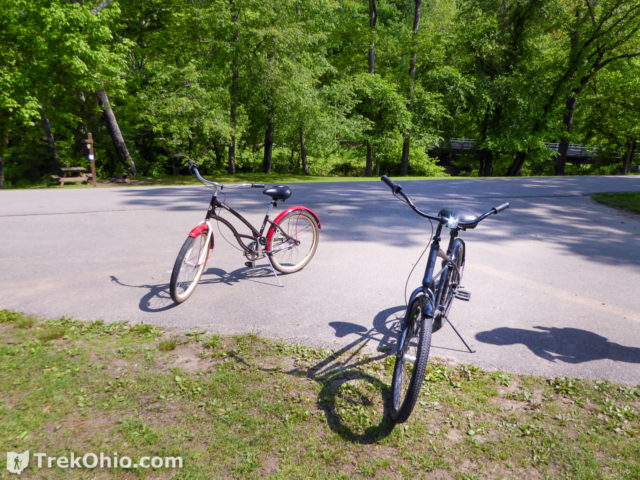 Additional Information
More on West Virginia
© Deborah Platt, Robert Platt and TrekOhio.com 2012 to 2021