A couple of years ago I started a new job teaching Computer Science at a local college. I've been so busy with teaching that the volume of posting to this site has plummeted. I hope to get back into the swing of things with this post and future posts about hiking in Ohio and elsewhere. Rest assured that while we have not been posting, we have been hiking and have a huge backlog of material. Expect future articles from TrekOhio about hiking in Ohio, West Virginia, and Japan.
Fort Boreman Park is a 12 acre park in Parkersburg, West Virginia. It is the site of a former Civil War fort situated high on a hill-top overlooking the Ohio River.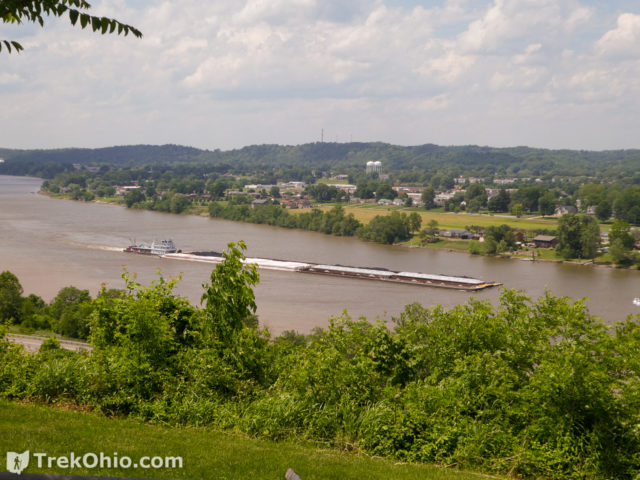 Deb and I recently spent a week in West Virginia. Our first stop was Fort Boreman Park in Parkersburg, WV just across the river from Ohio. The fort was built during the American Civil War.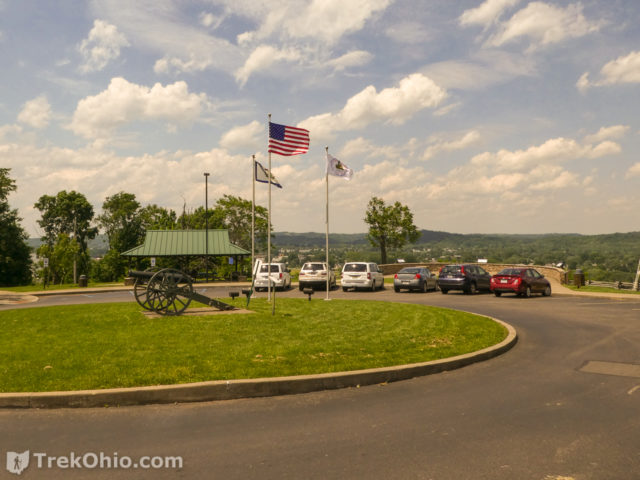 At the beginning of the American Civil War, on April 17, 1861 Virginia seceded from the United States. Shortly thereafter, the mountainous Northwest counties of Virginia seceded from Virginia to order to remain with the United States. These former Virginia counties became the state of West Virginia.
Fort Boreman was built 1863 in the middle of the Civil War by the 11th West Virginia Volunteer Infantry Regiment to safeguard the B&O railroad line between Wheeling, WV and Parkersburg, WV. There was concern that this important rail link would be attacked and severed by the Confederate Army. This did not occur and the fort was never attacked during the war.
Deb and I were on our way to North Bend State Park. We were interested in the park for it's historic significance, but mostly for it's magnificent scenic view of the Ohio River. The park is located on a hill-top above Parkersburg overlooking a bend in the river. The park features a viewing platform overlooking the river, picnic shelters, restrooms, and ample parking.

Two trails lead to the hill-top where you can view the remains of the fort. A side trail winds around the hill side and then goes up to the fort. Alternatively from the parking lot a set of steps lead directly up to the fort. On the hill-top you can see the location of the fort's foundation and a Civil War era cannon.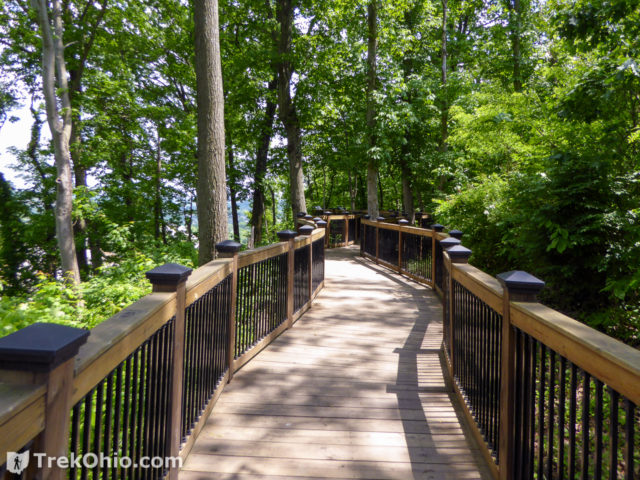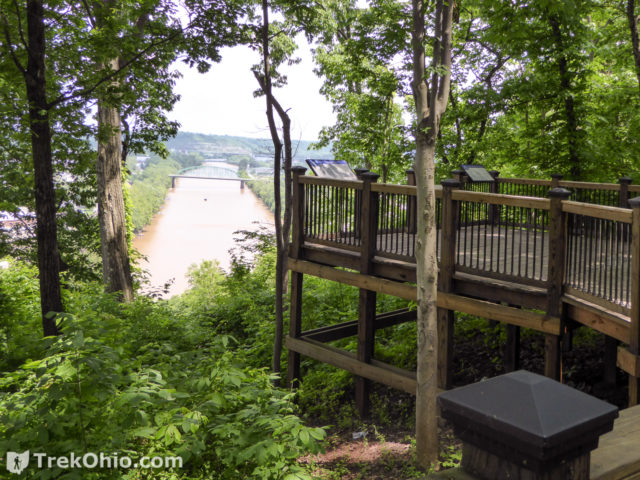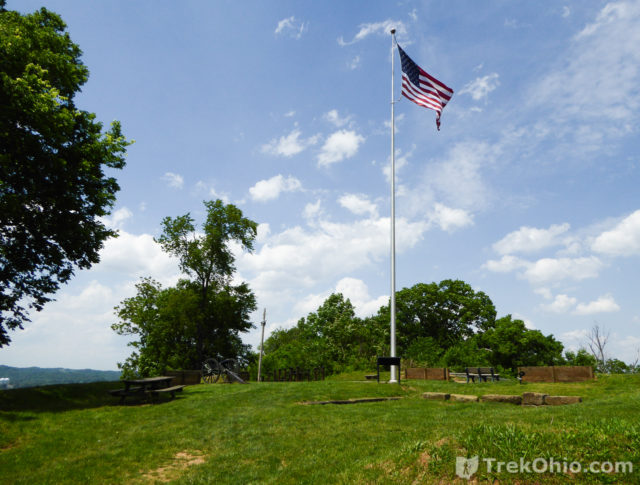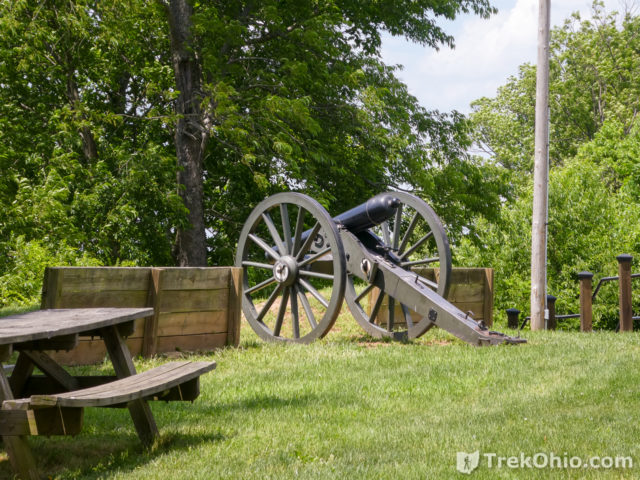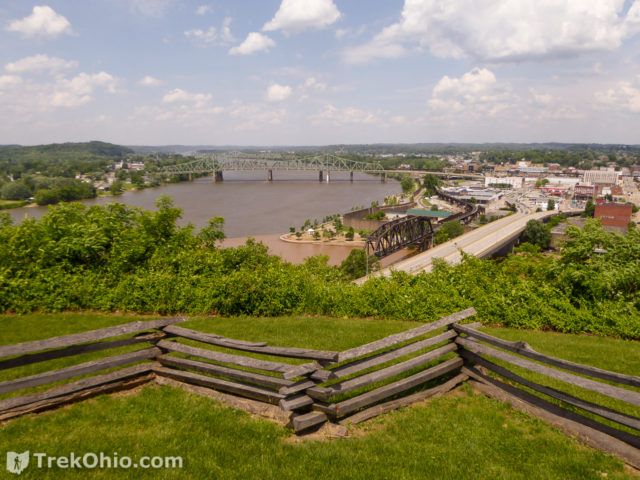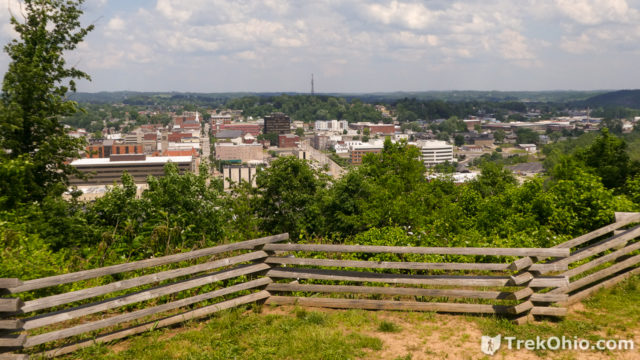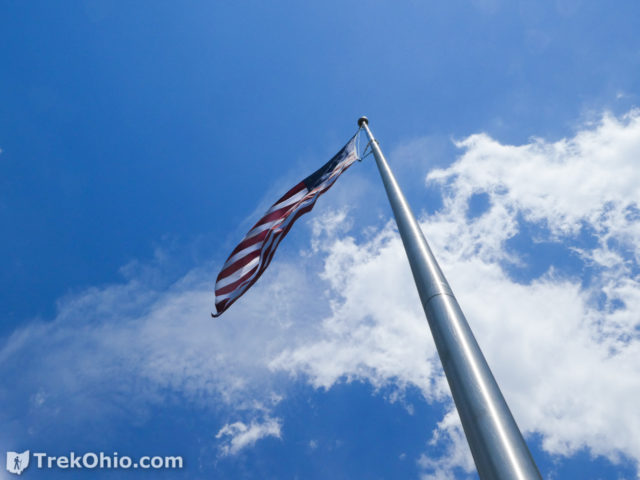 Additional Information
Location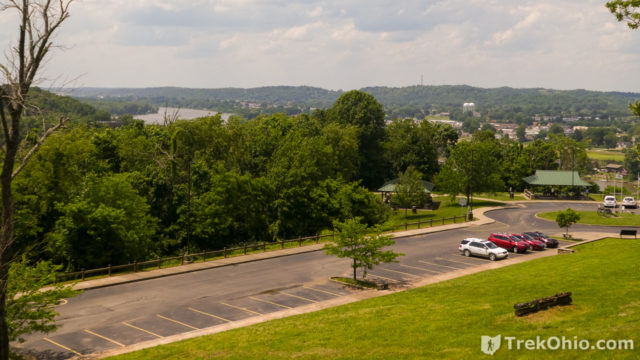 Address: Fort Boreman Dr. Parkersburg, WV 26101
Geo Coordinates: 39.262115, -81.569395
Google Maps: View on map or get directions
More on West Virginia
© Deborah Platt, Robert Platt and TrekOhio.com 2012 to 2021