There are a number of places where the terrain itself is interesting, but during the summer the foliage may partially obstruct your view. One of those places is Clifton Gorge State Nature Preserve. We visited there mid-November, but given our recent melt, it would look similar now.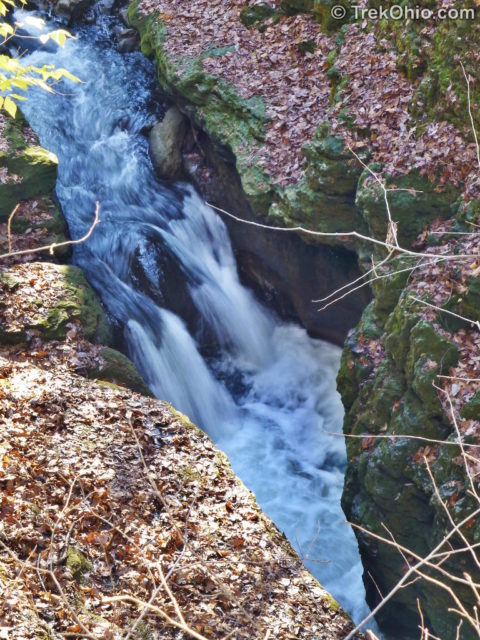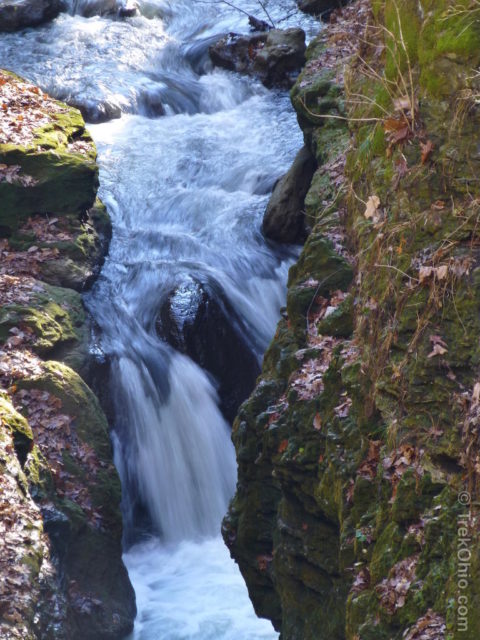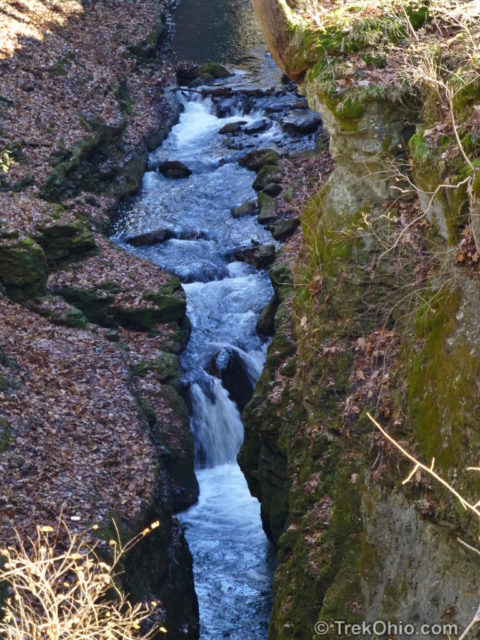 And here are some views of the Little Miami River downstream. They also show more of the river due to the lack of foliage.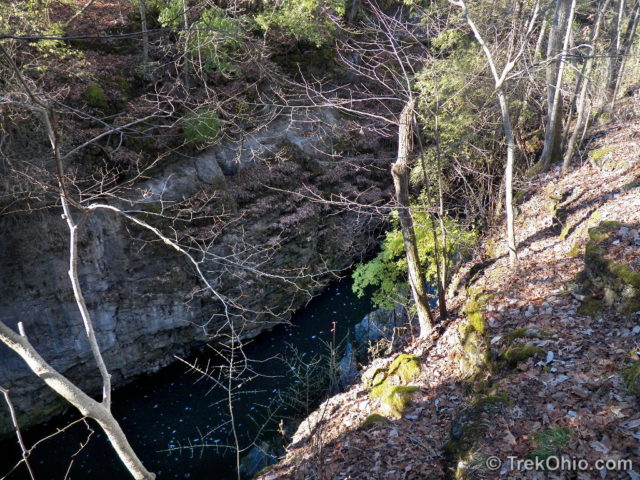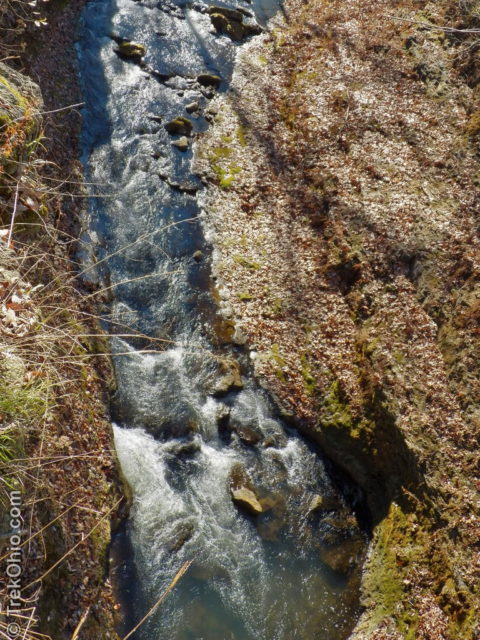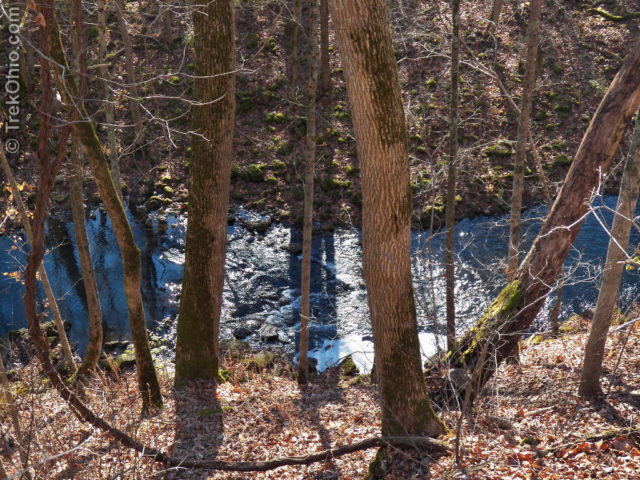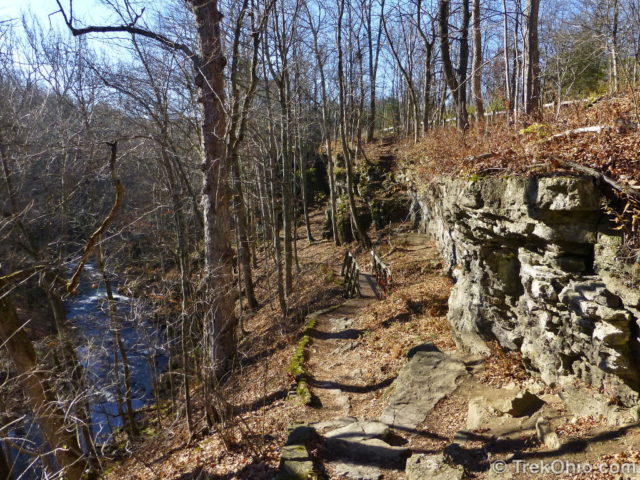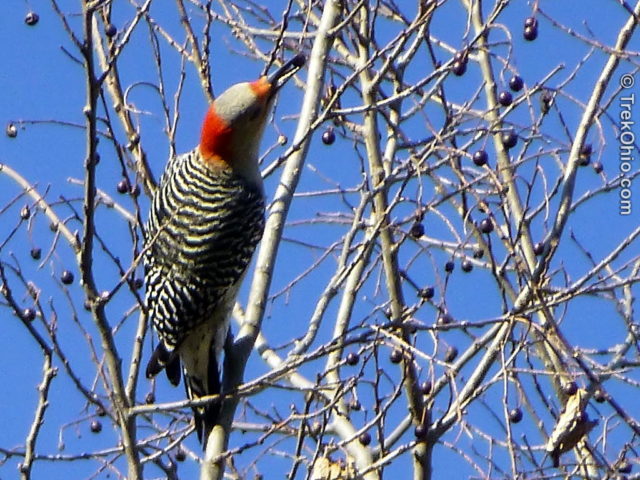 During our November visit we hiked to the eastern-most end of Clifton Gorge State Nature Preserve and emerged into the little town of Clifton, Ohio. The town was named "Cliff Town" toward the beginning of the nineteenth century, but the local folk later shortened this to Clifton. It's a short walk from the town's edge to the historic Clifton Mill. Clifton Mill is one of the largest water-powered grist mills still around. Corn meal ground at Clifton Mill fed Union soldiers during the Civil War. During the summer you can enter the mill's interior and view its inner workings. However we were there in November. Lucky for us, the mill also houses a restaurant. Since we normally eat trail mix, peanut butter crackers, and similar food while hiking, it was a real treat to interrupt our hike for a sit-down meal in a restaurant.
Clifton Mill is renowned for its winter lights display. We were there before Thanksgiving, so we were too early to see it. But our friend, Prachi Datar, stopped by later and snapped some photos with her iPhone. The nighttime photos appearing below are mostly hers, published here with her permission. An additional, nighttime photo was published by Matt Kozlowski under a Creative Commons license.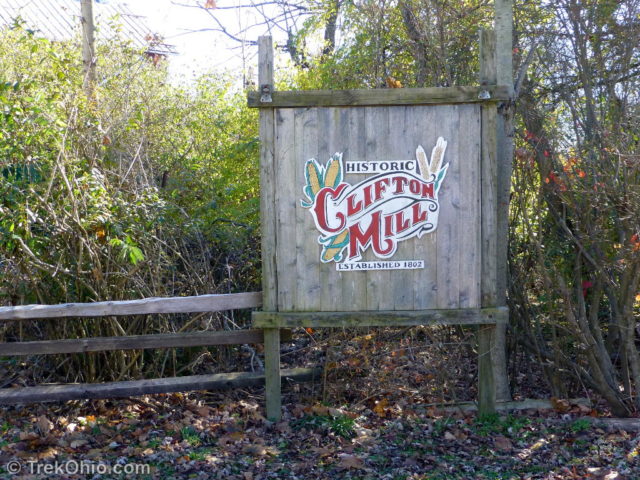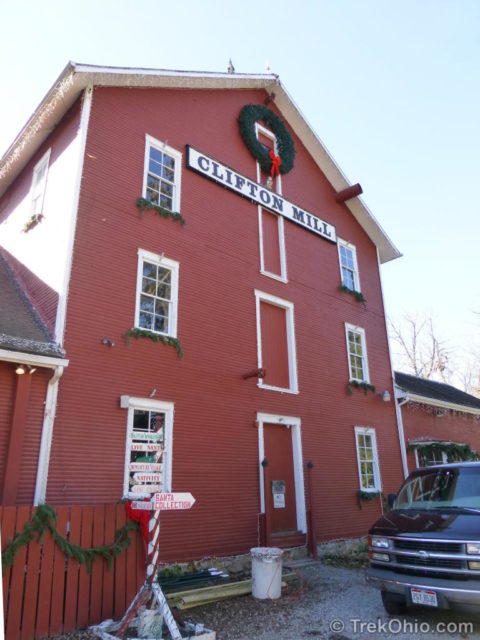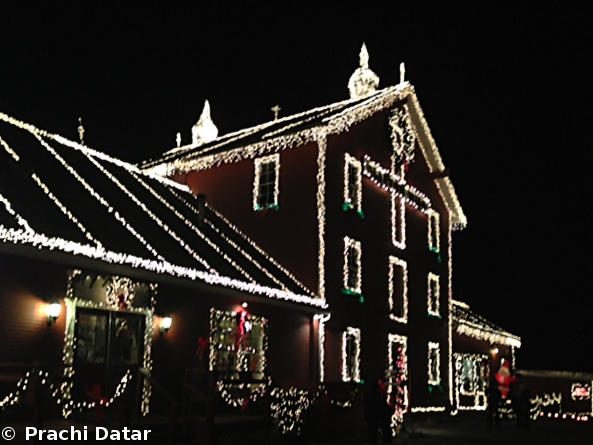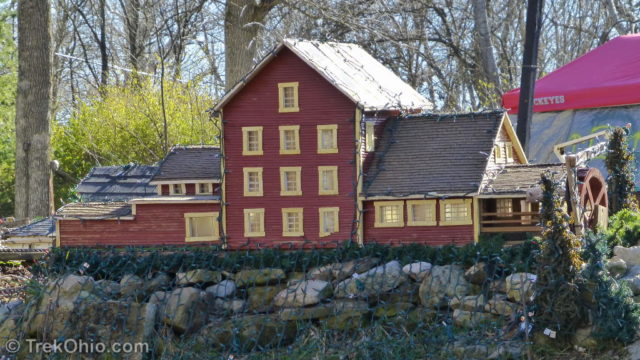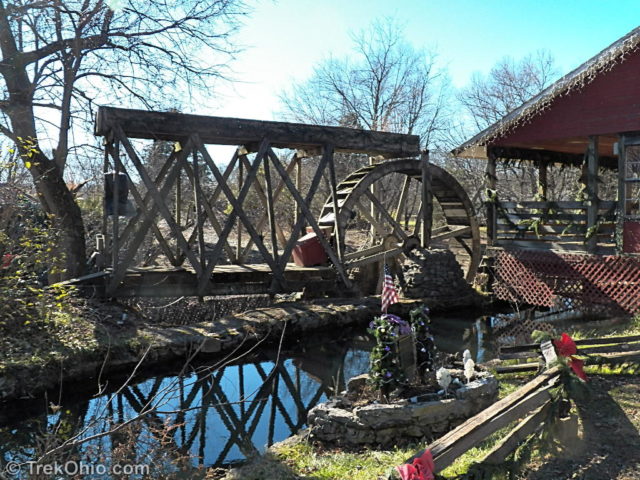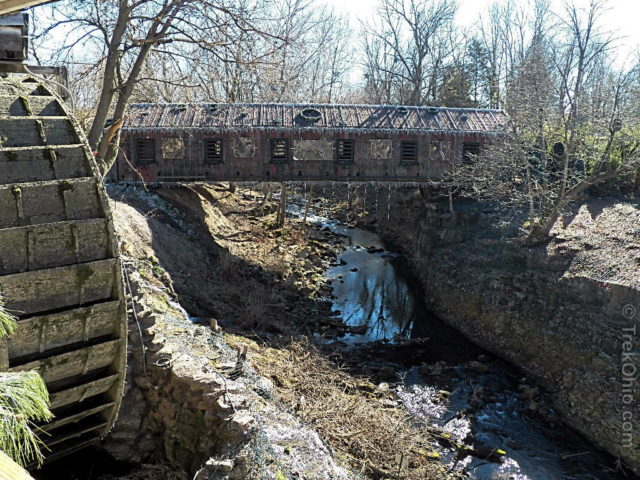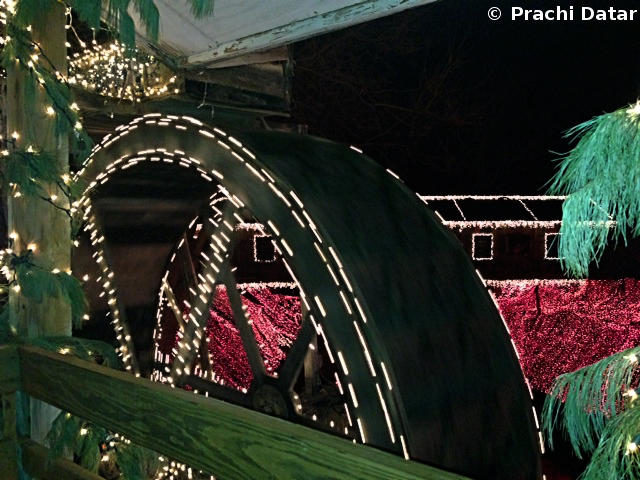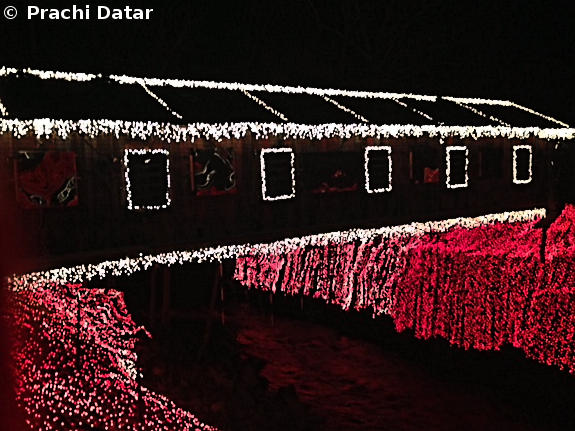 Additional information
More on Greene County
© Deborah Platt, Robert Platt and TrekOhio.com 2012 to 2021