John Bryan State Park makes a great base for outdoor adventures in Greene County, Ohio. The 752-acre park has 11.4 miles of trail, most of which are adjacent to the Little Miami River. Plus it has an additional 6.5 miles of multi-use trails a short distance from the river that's open to both mountain bikers and hikers. If hiking and biking isn't enough fun, the park features one of the state's few public rock climbing and rappelling areas. And because the Little Miami River runs through the park, it is also a great site for canoeing and fishing. A disc golf course is in the works, but it's not available as of yet.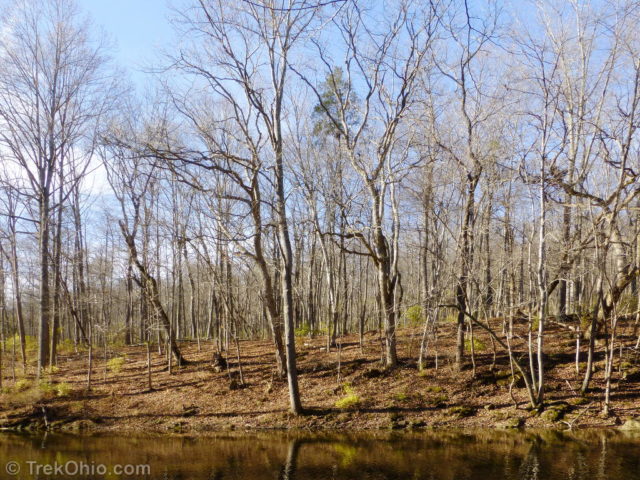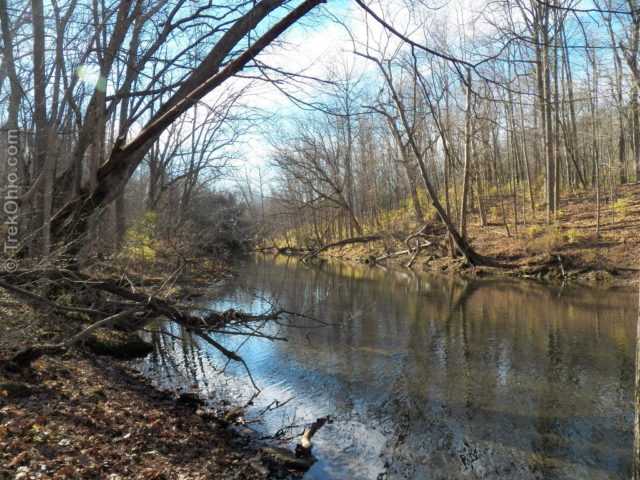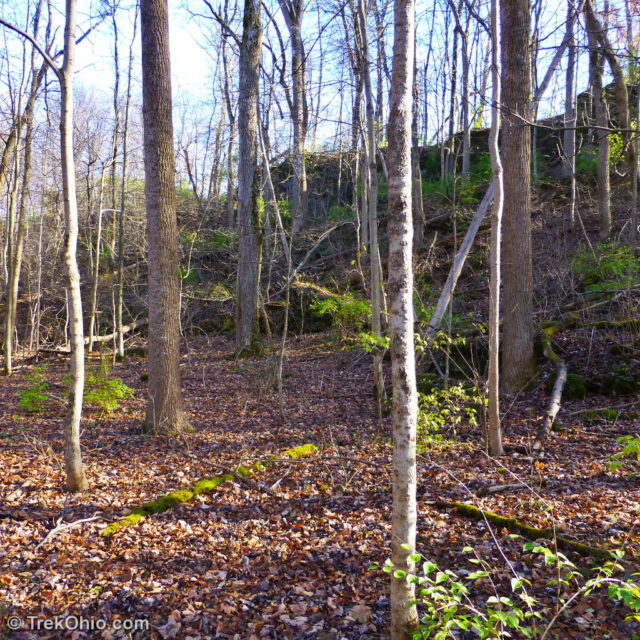 Switching over to the north side of the river, there is a Day Use Lodge, a campground, multi-use trails for mountain bikes and hikers, and an observatory.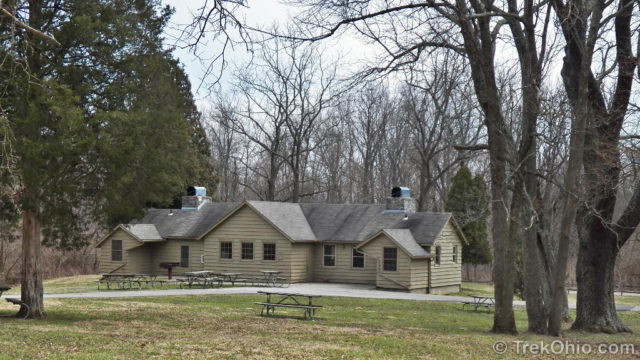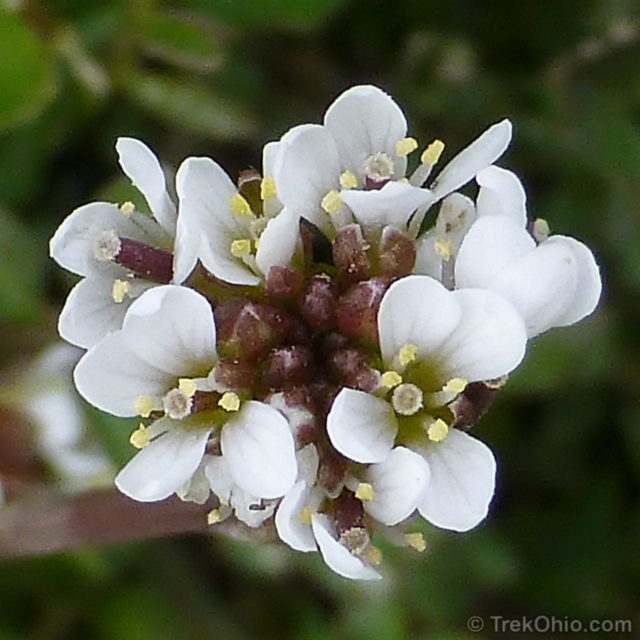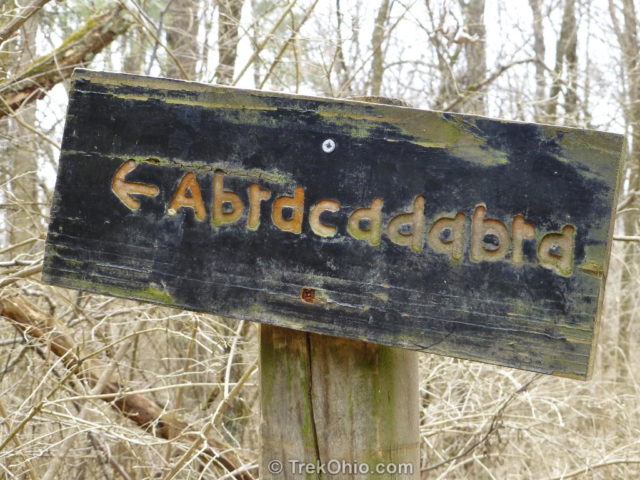 But things just get better and better. If you find the 752-acre park confining, it turns out the John Bryan State Park is next door to two other nature preserves: the 268-acre Clifton Gorge State Nature Preserve and the 1000-acre Glen Helen Nature Preserve. The Clifton Gorge State Nature Preserve is upstream from John Bryan and features rapids and waterfalls between limestone cliff walls. Trails interconnecting the park and the nature preserve include a bridge over the Little Miami River. Downstream from John Bryan State park is Glen Helen Nature Preserve that's owned and operated by Antioch College. It features an additional 23 miles of hiking trails. And if you are into cycling, the Little Miami Scenic Trail (a paved, multi-use trail) goes south from John Bryan State Park to Xenia, Ohio and north from the park to Springfield, Ohio.
John Bryan State Park also features a large campground (there's no camping in the adjoining nature preserves), and John Bryan is dog friendly as is the Glen Helen Nature Preserve. However dogs are not permitted at Clifton Gorge Nature Preserve. While we were at John Bryan State Park we saw many people exercising their dogs… and one exercising his parrot.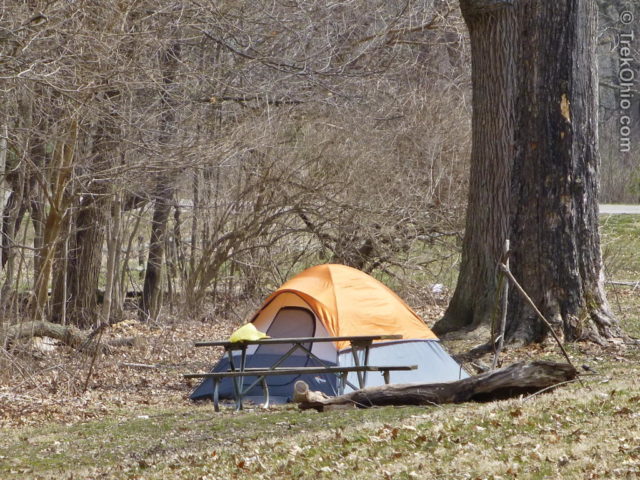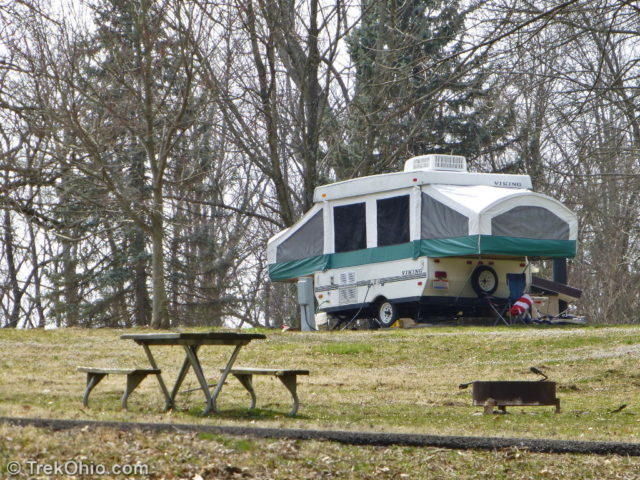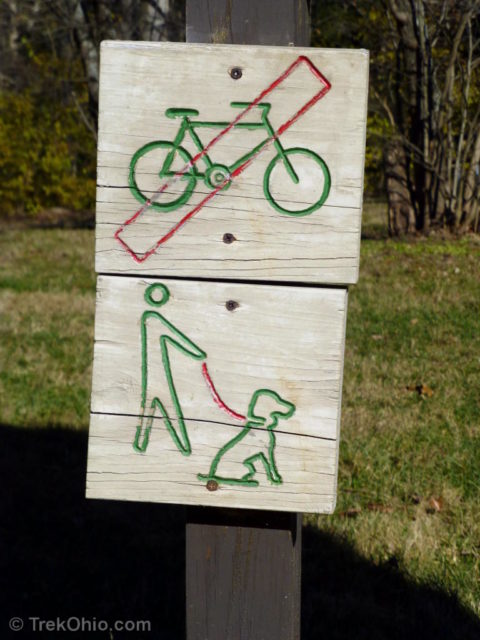 Perhaps one of the most unusual features of John Bryan State Park is its astronomical observatory near the trailhead of the park's mountain bike trail. The facility was originally a U.S. Air Force satellite tracking facility. In 1977 the Miami Valley Astronomical Society took over the facility and converted it for use as an astronomical observatory. You can't tour the observatory grounds because it is enclosed behind a fence. So if you are interested in accessing the facility, you'll need to contact the Miami Valley Astronomical Society.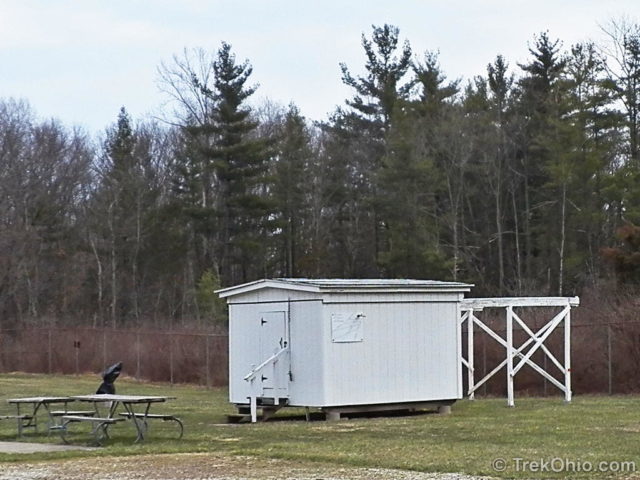 Additional information
Location
Address: 3790 State Route 370, Yellow Springs, OH 45387
John Bryan State Park is located in Yellow Springs, OH. It is near Dayton and less than an hour and a half by car from Columbus.
More on Greene County
© Deborah Platt, Robert Platt and TrekOhio.com 2012 to 2021