We visited Kiser Lake State Park in Champaign County at the end of May. The park features a 396 acre lake man-made lake. Originally a moraine valley created during the ice age, the lake was formed when a dam was built on Mosquito Creek at one end of the valley.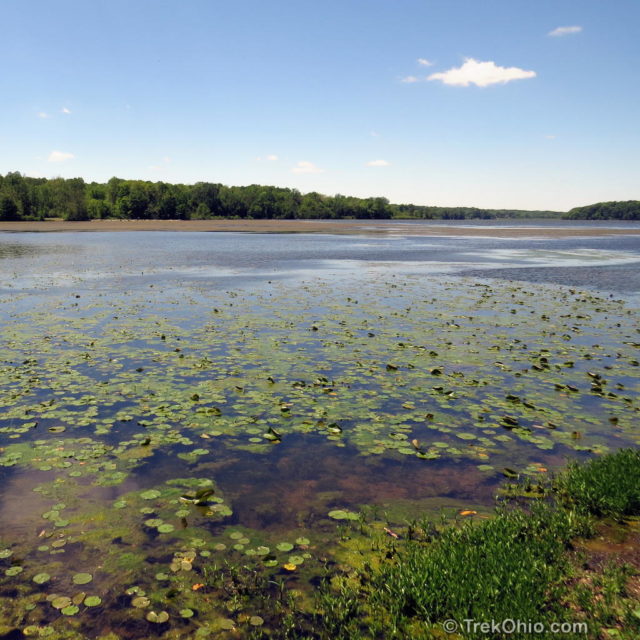 The lake is 2.5 miles long with 5.3 miles of shoreline and five piers. Additionally, boats (motors prohibited) are available for rent at the park. Many people were fishing the weekend that we were there. Further illustrating the popularity of fishing at Lake Kiser, we walked into the park's marina / camp store and noted that half of the store was devoted to fishing gear. The lake features largemouth bass, sunfish, crappie, perch, carp, and catfish.
The campground features sites in a pleasant meadow near the lake, and several sites right on the lake. A 600 foot beach is available for swimming from Memorial Day through Labor Day. There are several small trails for hiking as well as a trail at adjacent Kiser Lake Wetlands State Nature Preserve. Winter activities at the park include cross-country skiing, ice fishing, skating, and ice boating.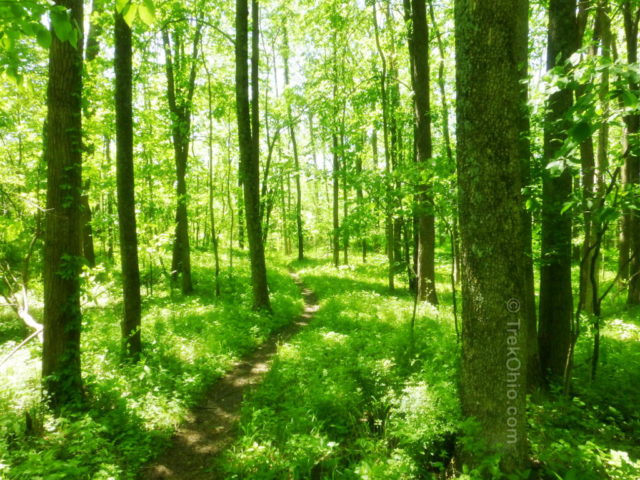 Additional information
Location
Address: 4889 N State Route 235, Conover, Ohio 45317
Geo-coordinates: N 40° 11′ 10.38″, W 83° 57′ 48.70″
More on Champaign County
© Deborah Platt, Robert Platt and TrekOhio.com 2012 to 2021