Sharon Woods Metro Park is part of the Columbus and Franklin County Metro Park system in central Ohio. This Metro Park is 761 acres, and that's including the 320-acre Edward S. Thomas State Nature Preserve that's tucked inside it. The park features a 3.8-mile, paved, multipurpose loop trail. There's also an additional 3.35 miles of hiking trails. The trails pass through a variety of habitats, including woodlands, ravines, meadows, prairie and wetland.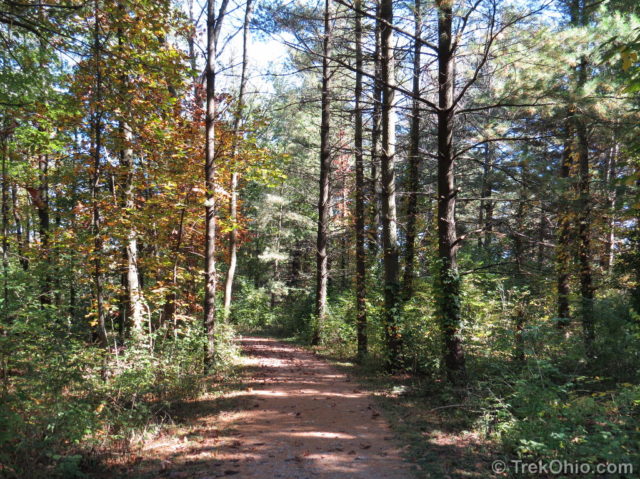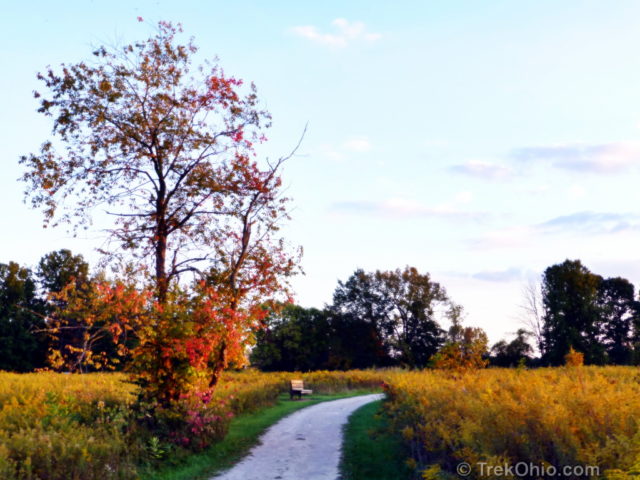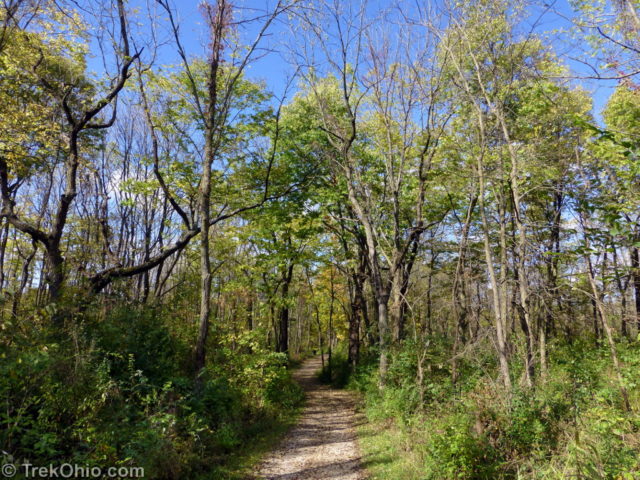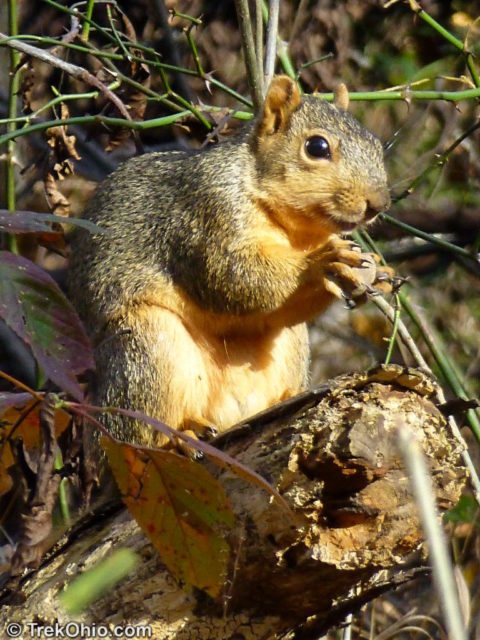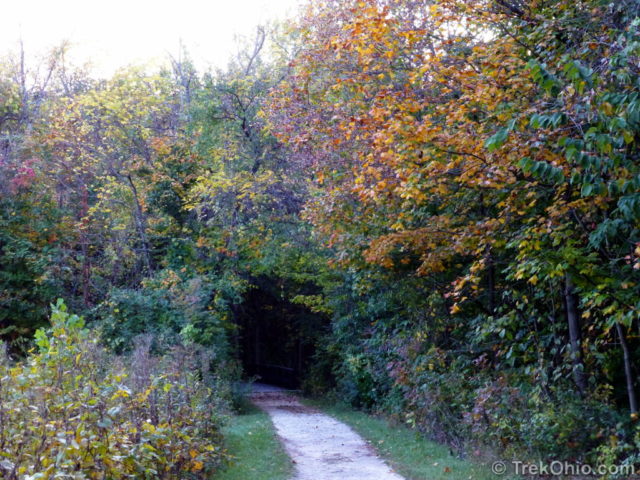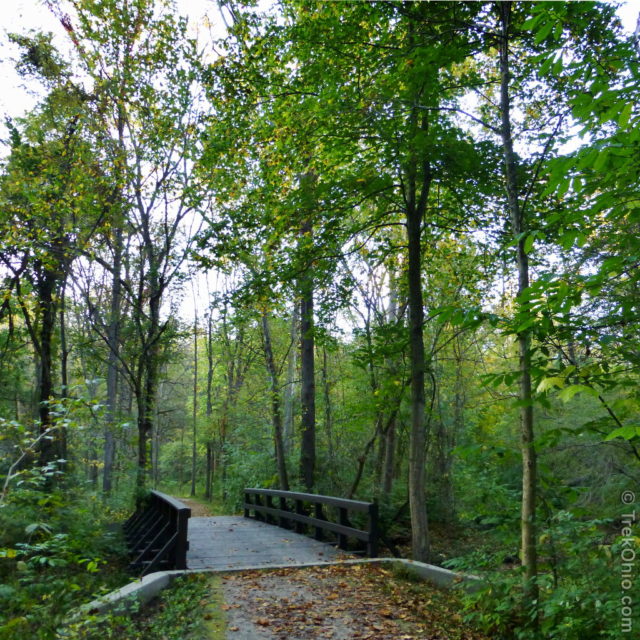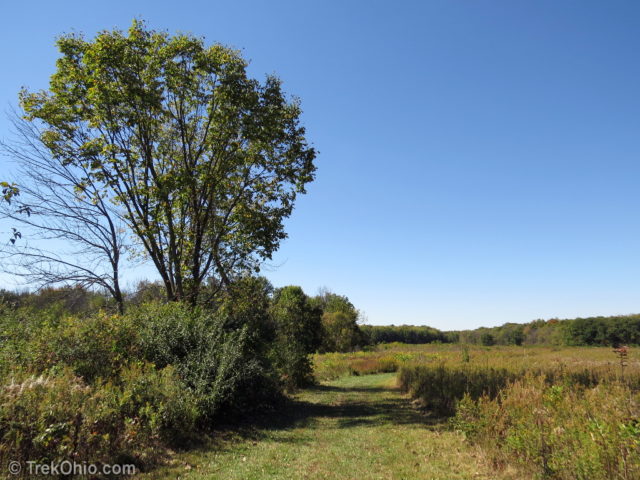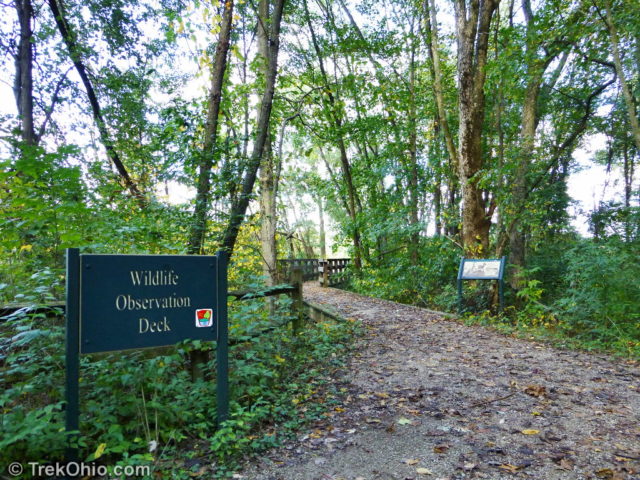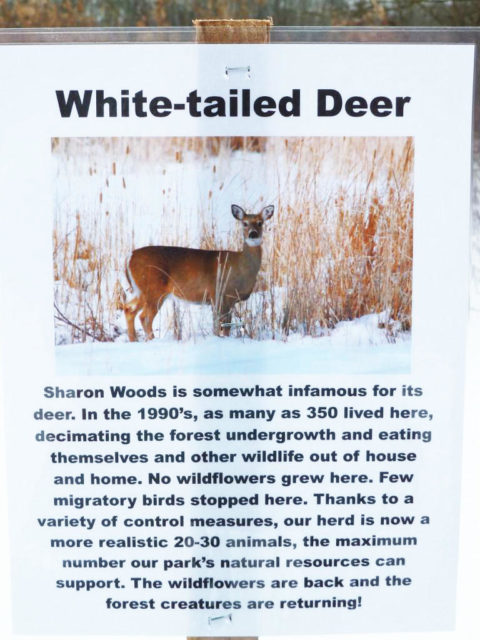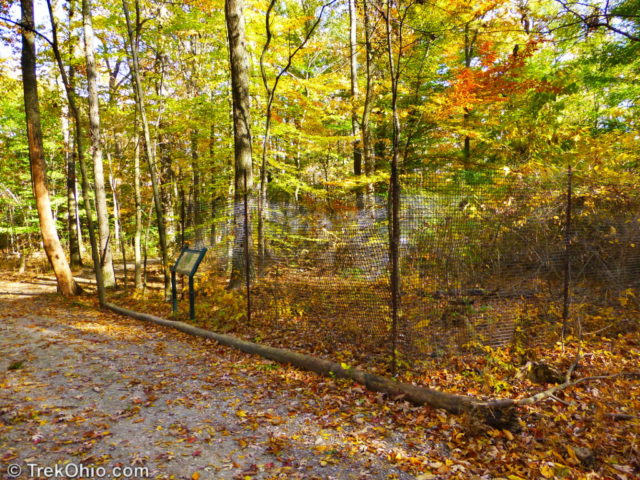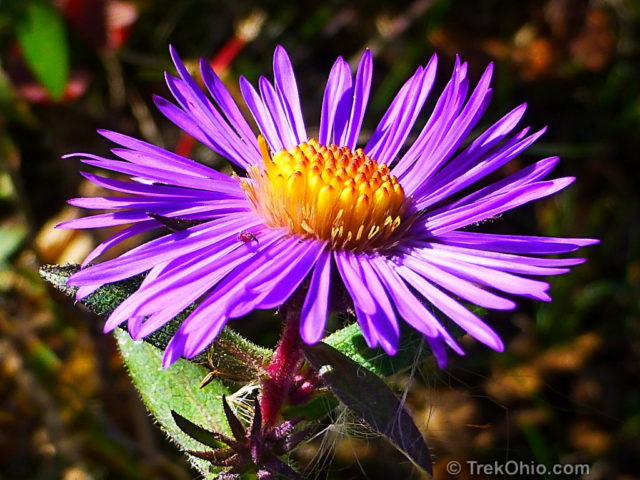 Sharon Woods Metro Park also contains the 11-acre Schrock Lake. Youths under 16 and seniors older than 59 are allowed to fish in the lake. It is common to see mallards and Canada geese in the lake (there's a sign asking that people don't feed the geese). But during migration I've also seen Pied-billed Grebes and Hooded Mergansers; no doubt many other species stop by.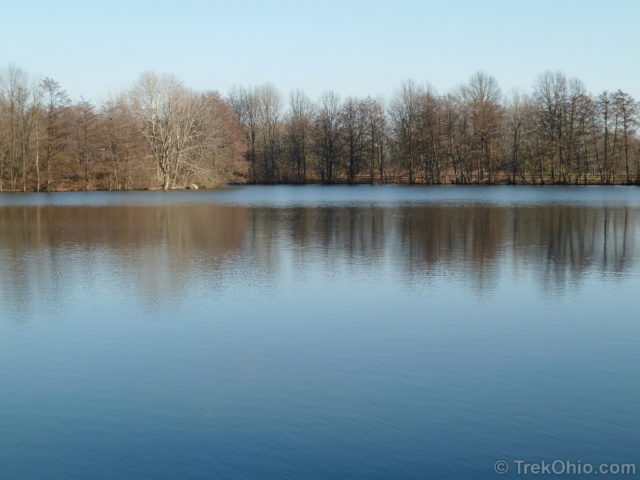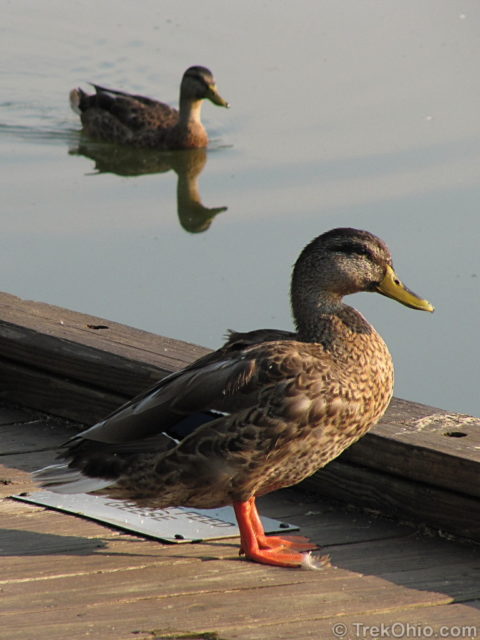 During the winter cross-country skiing is permitted on the hiking trails when the weather cooperates. There's also a sledding hill. I've noticed that park officials update the Metro Park's Facebook page during the winter to say which sledding hills in the park system are in good shape for sledding.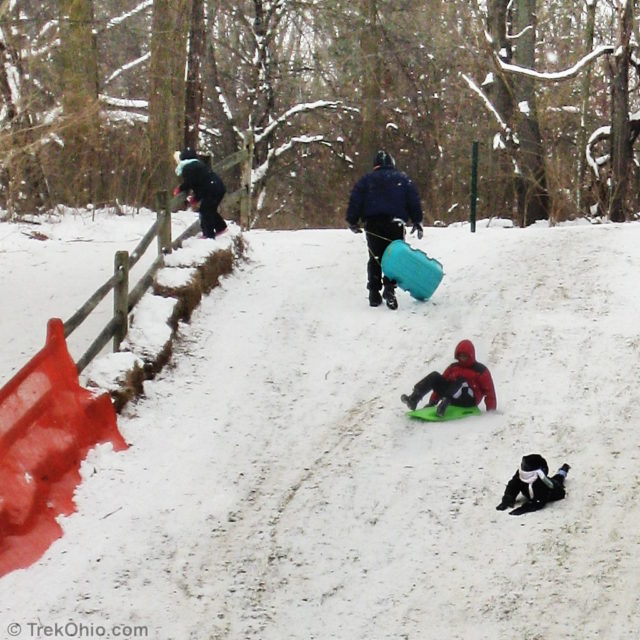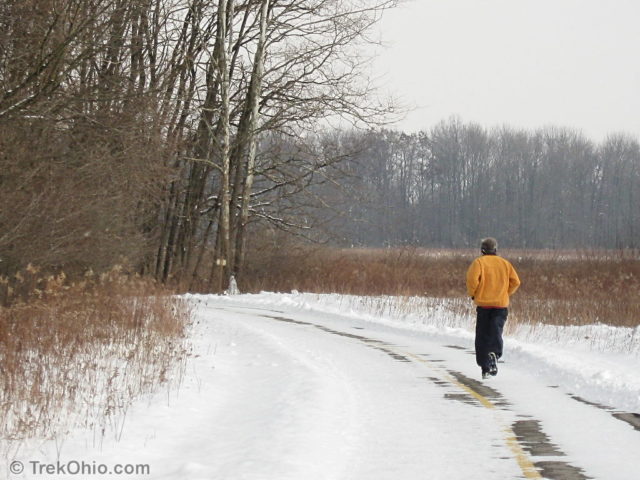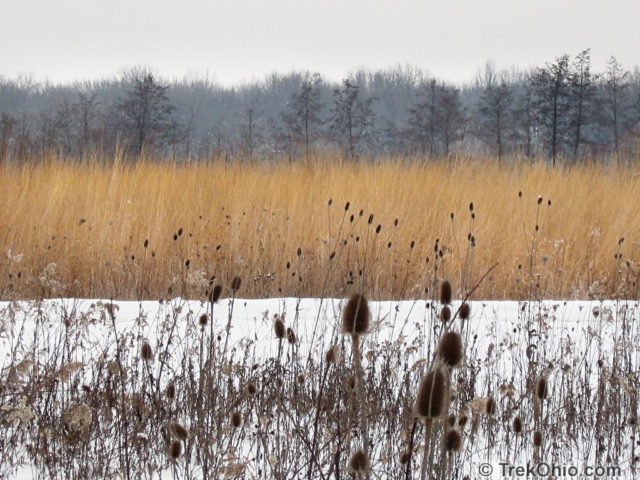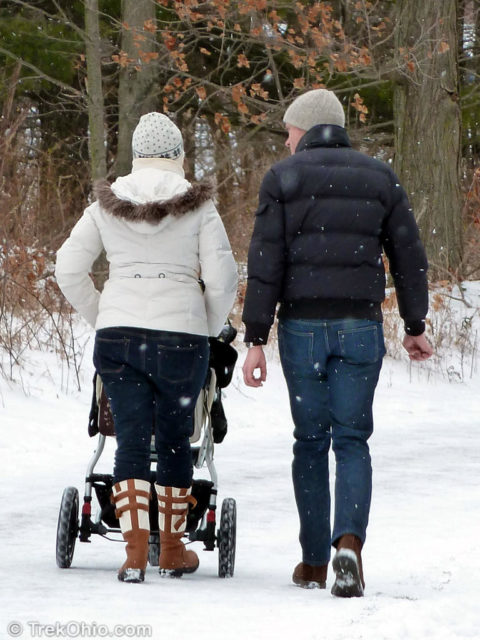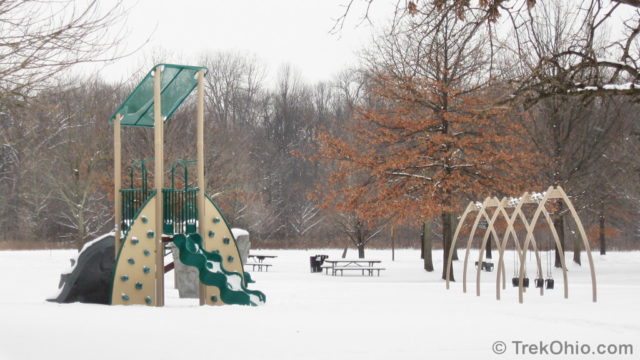 There is also a dedicated natural play area in Sharon Woods where kids can go off trail, climb trees and whatever else they feel like doing.
There are three picnic areas with shelters that are available on a first-come, first-served basis. Individuals can also make arrangements to rent Spring Hollow Lodge for events by calling (614) 508-8111 or by going to the park system's reservation page.
Additional information
TrekOhio: Franklin County Parks & Nature Preserves — This is the county where Sharon Woods is located; check out this page for links to the official site and for information on nearby parks and preserves.
Facebook: Columbus and Franklin County Metro Parks
TrekOhio: Central Ohio Fall Foliage – includes some fall foliage photos of the park.
ParkScope — Although this issue is no longer online, it contains an article, Deer Dilemna, that describes the negative impact of deer overpopulation on plants and other animals in Sharon Woods before park officials were able to develop better methods of controlling the population.
Location
Address: 6911 Cleveland Avenue, Westerville, Ohio 43081
GPS Coordinates: 40.114003, -82.949148
Google Maps: View on map or get directions
© Deborah Platt, Robert Platt and TrekOhio.com 2012 to 2021