This post illustrates a couple of dozen, common species of spring wildflowers in Ohio. The scientific name in each caption links to an article where you can learn more about that species (a Wikipedia article, if possible). It also lists the months in which you can expect to see each species bloom in central Ohio. In southern Ohio they will bloom a little earlier and in northern Ohio a little later.
Cutleaf Toothwort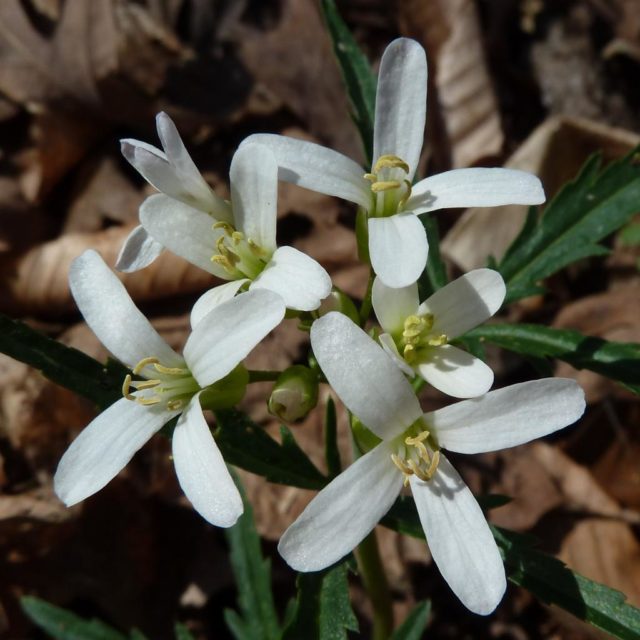 The photo below shows some of the foliage.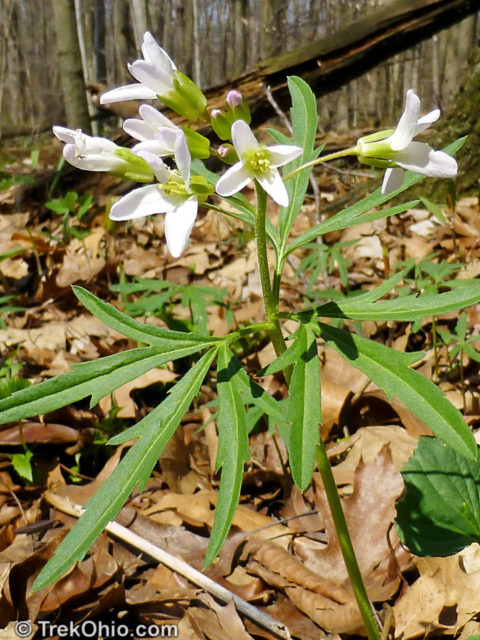 Mayapple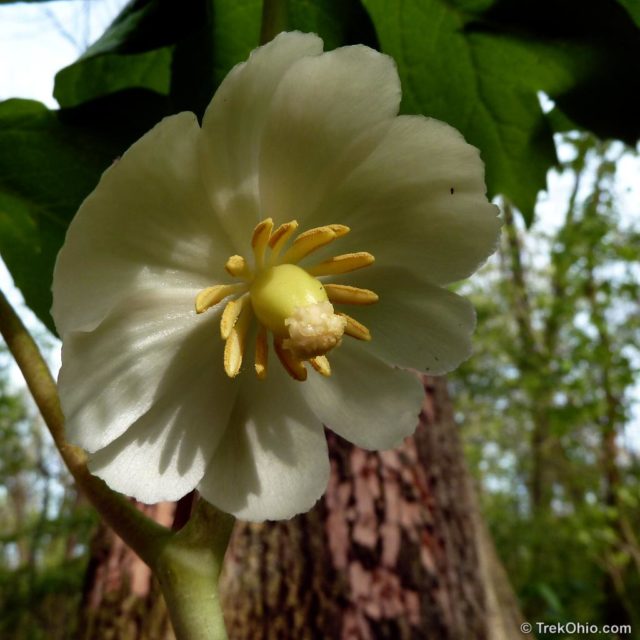 The blossom grows from plants that have two leaves.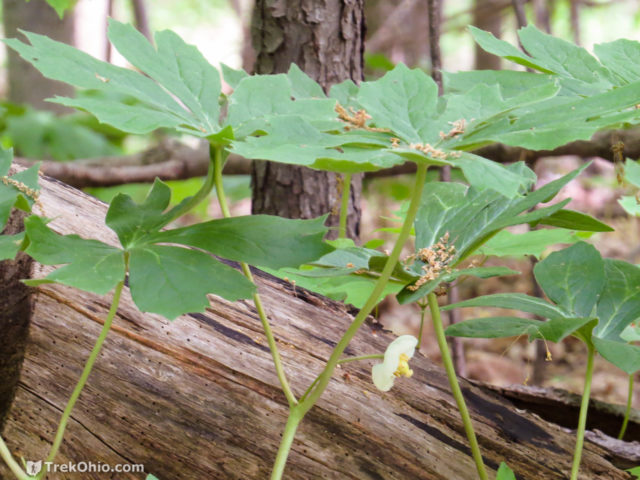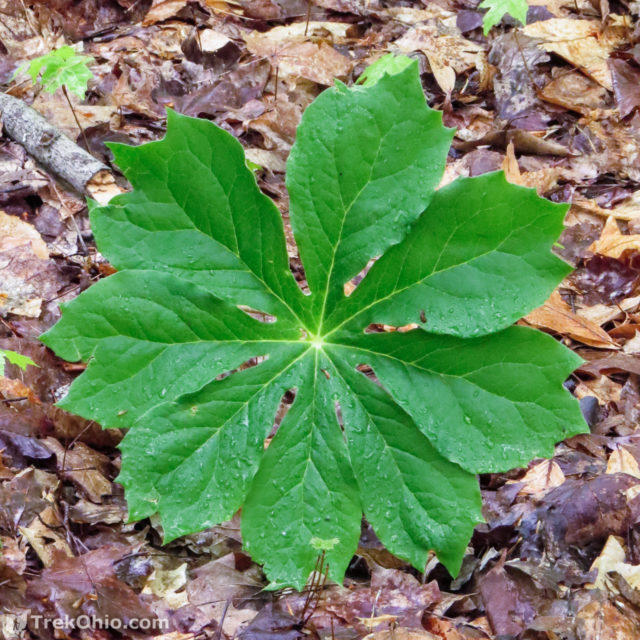 Purple Cress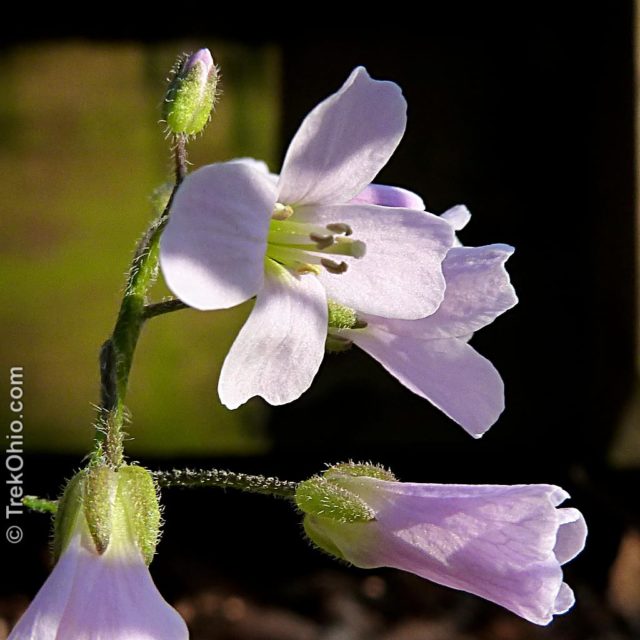 The photo below shows a bit of the foliage.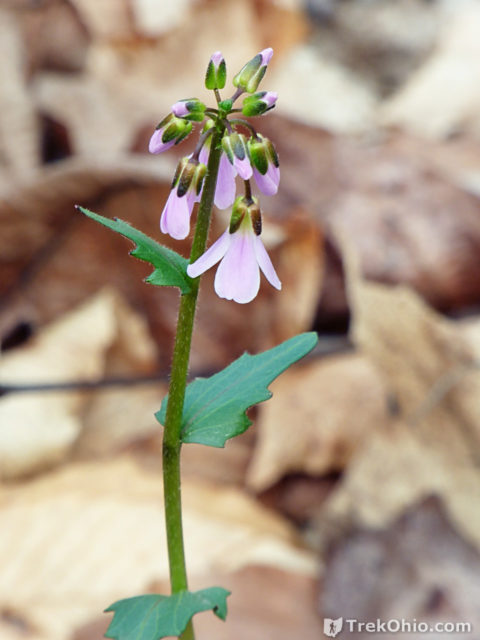 Wild Geranium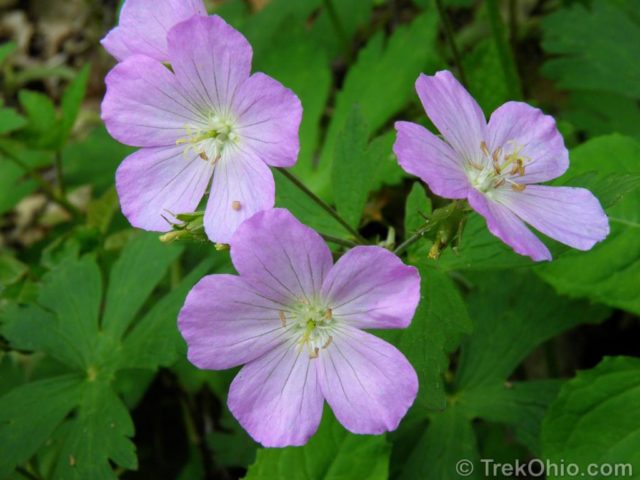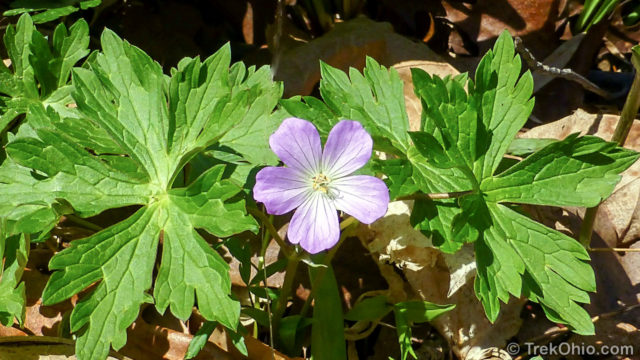 Spring Beauty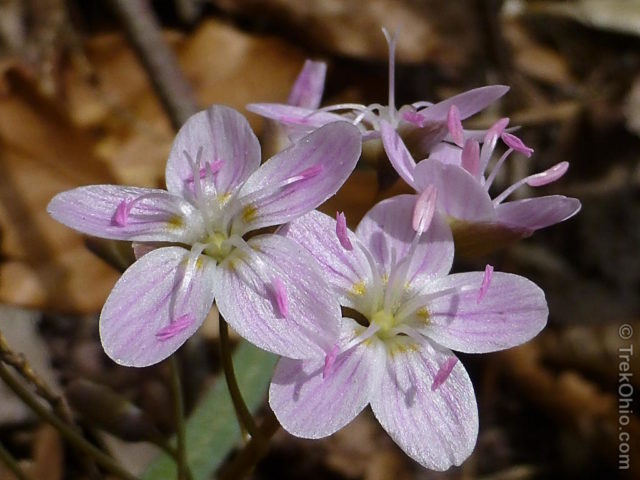 Marsh Marigold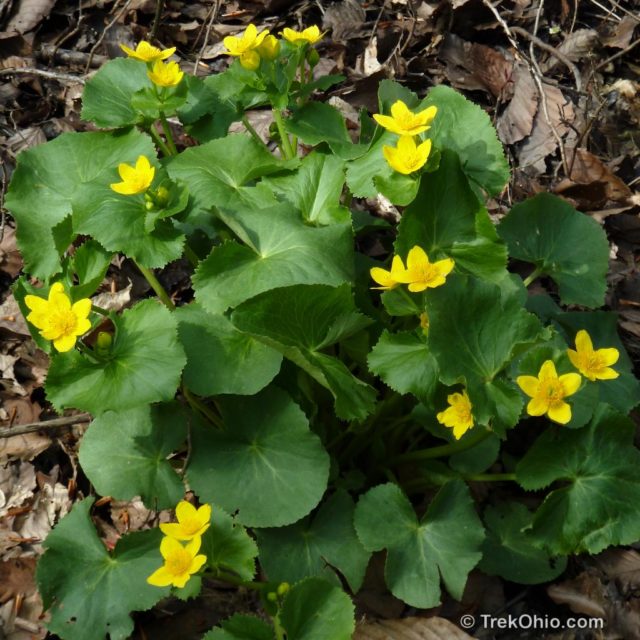 Dutchman's Breeches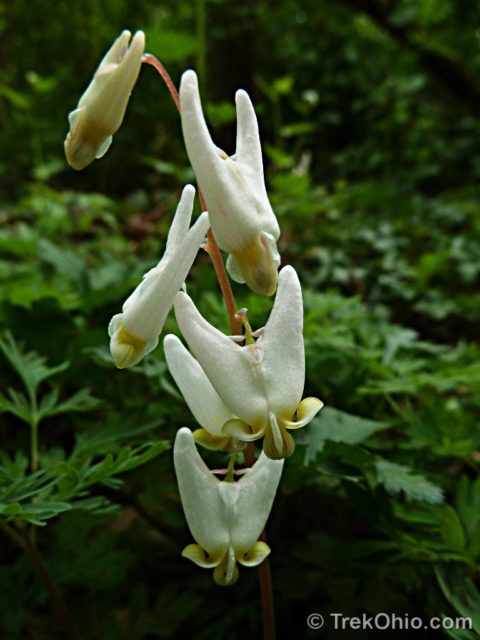 The photo below shows the foliage of this species of flower.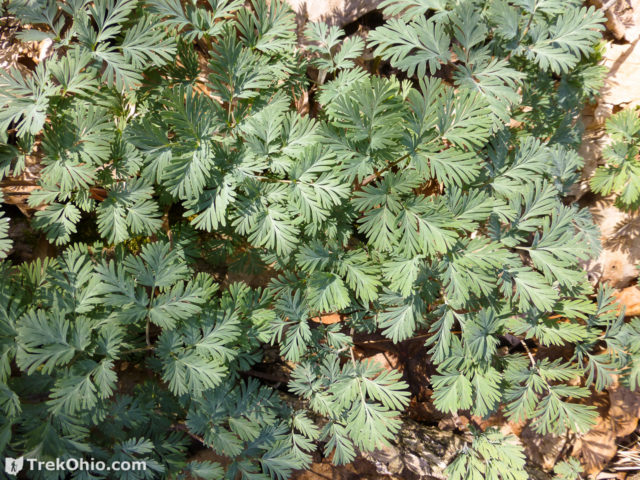 Hispid Buttercup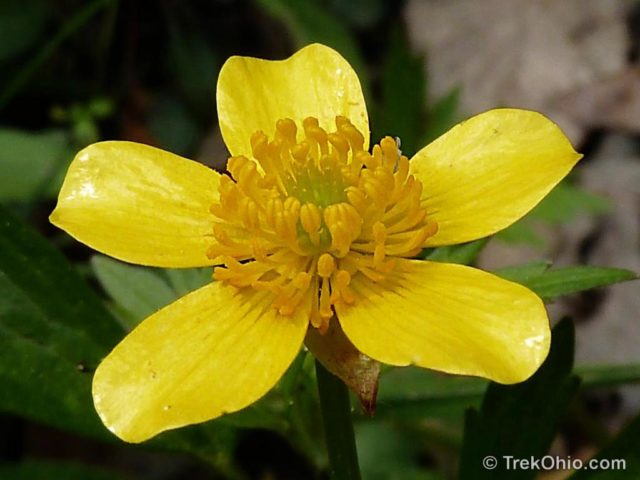 Below you can see what the foliage looks like.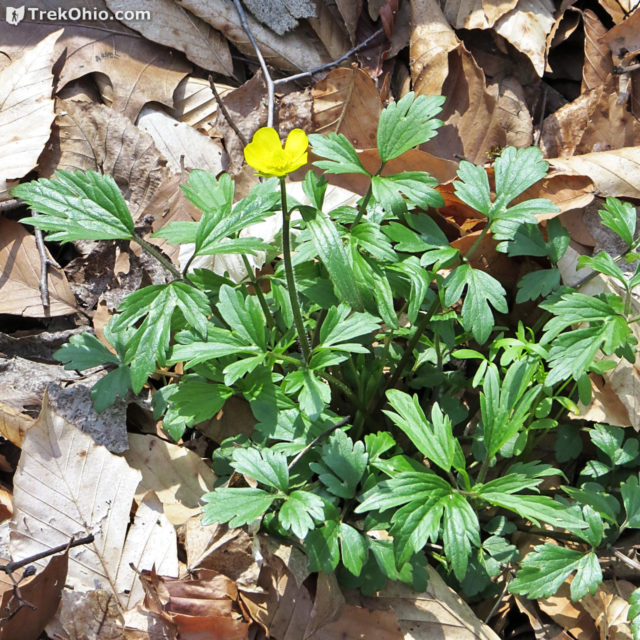 Spotted Jewelweed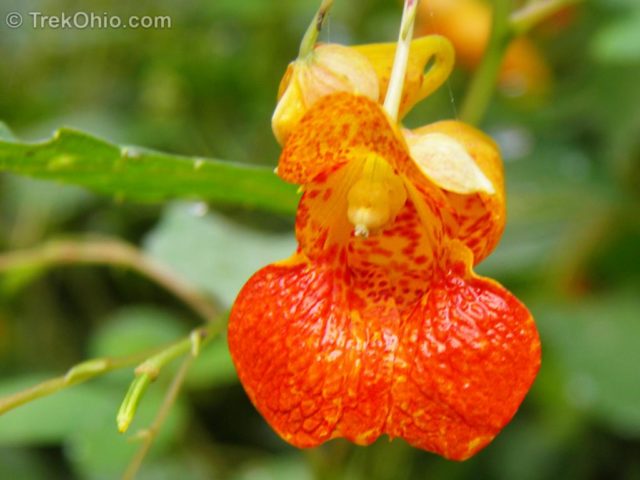 Trout Lily
Below is a trout lily with white petals. Note that the leaves are a mottled color.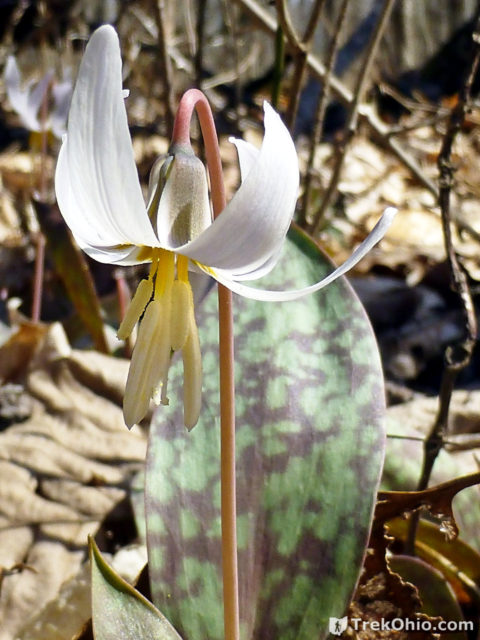 White Baneberry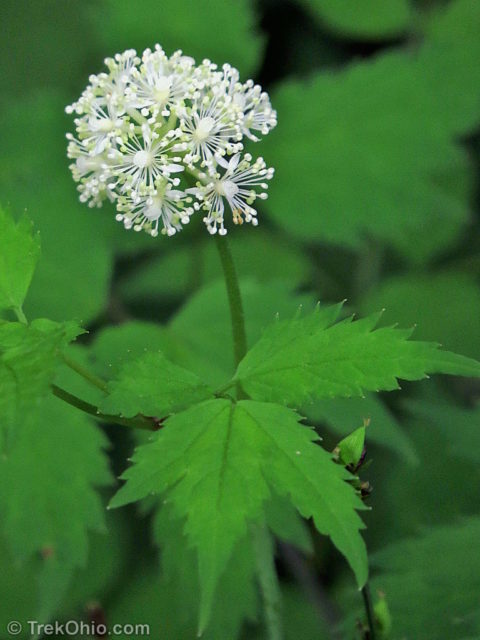 Jack-in-the-Pulpit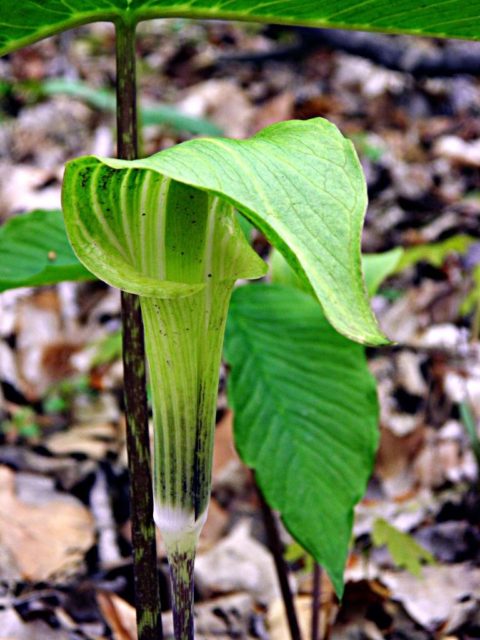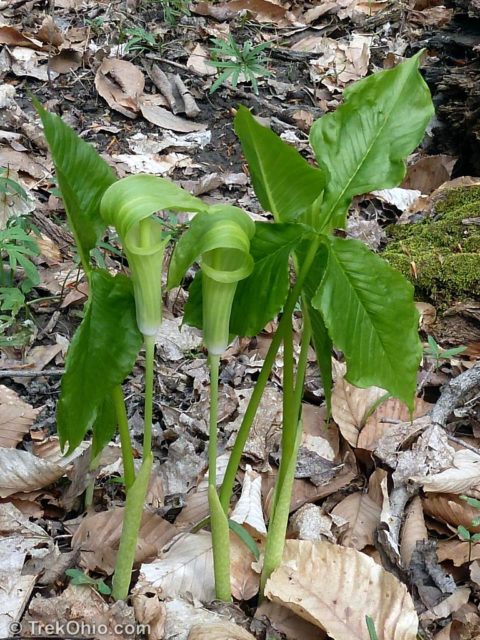 Bloodroot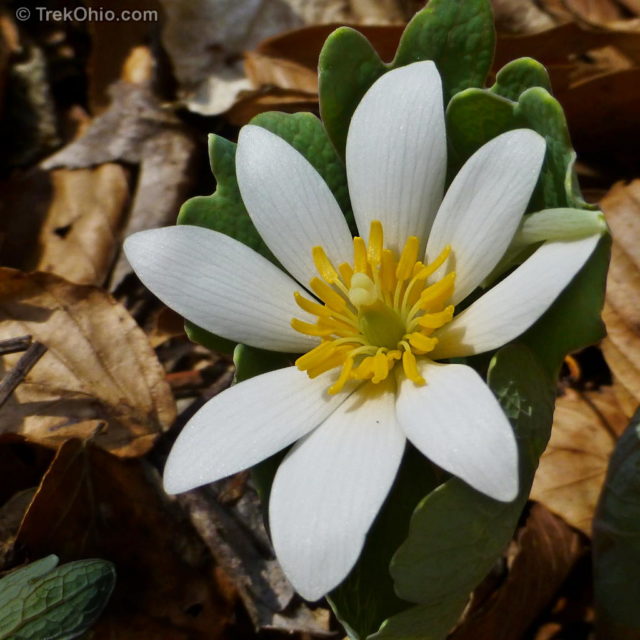 Sharp-lobed Hepatica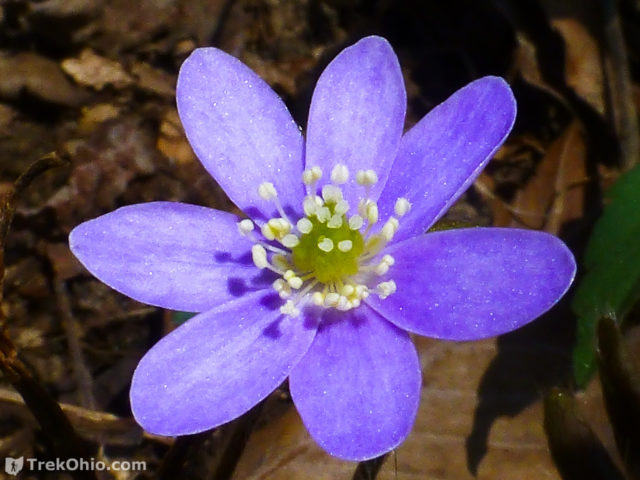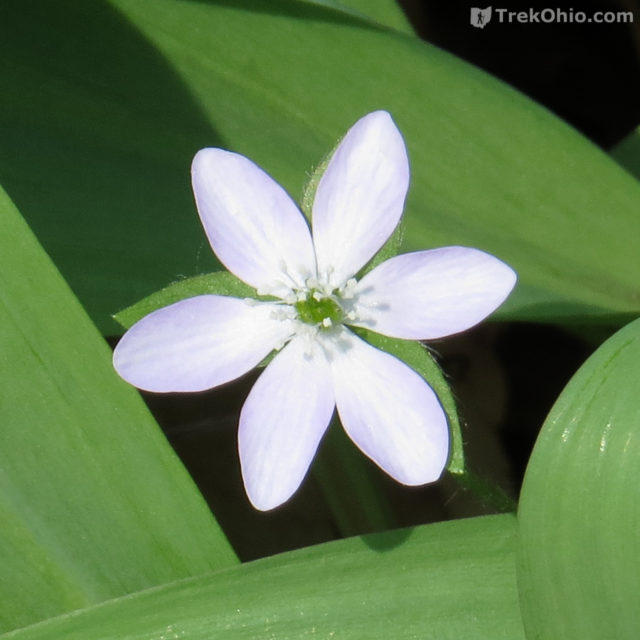 While the flower is putting forth new blossoms, the foliage present at that time is from the previous year. So the foliage tends to old and shriveled looking, and may not be particularly noticeable. Below is a photo of the foliage taken during the period while the plant is in bloom.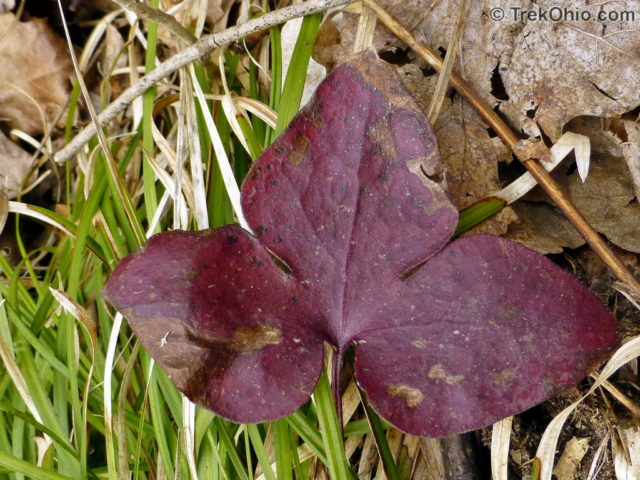 After the plant is done blooming, the plant puts out new, green foliage that will allow the plant to create the energy to allow it to bloom early the next year.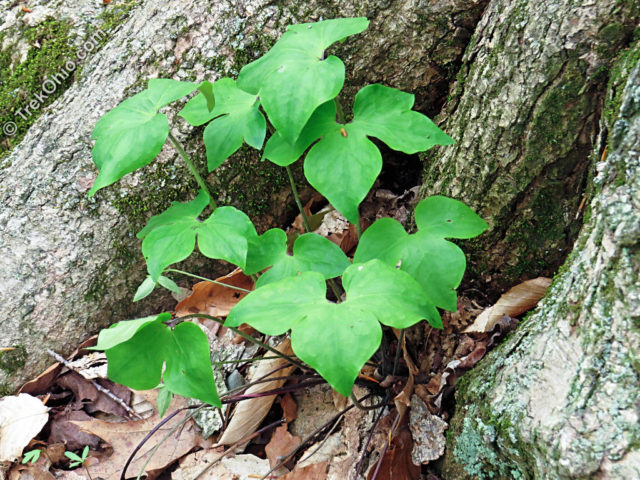 Skunk Cabbage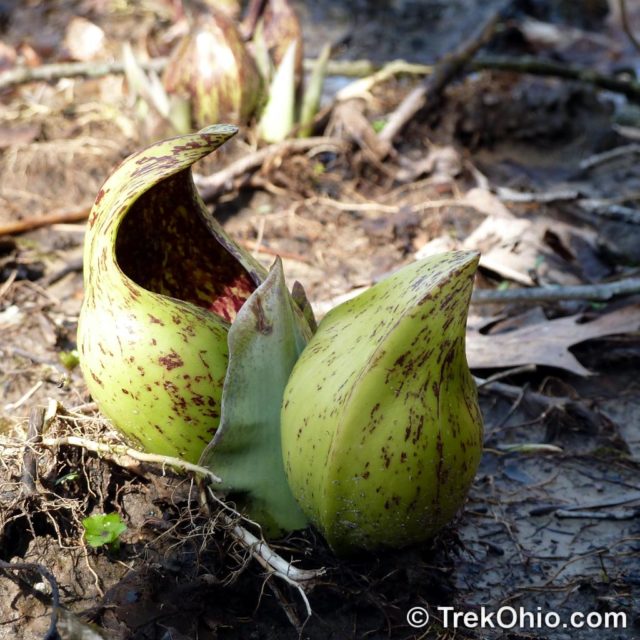 Virginia Bluebells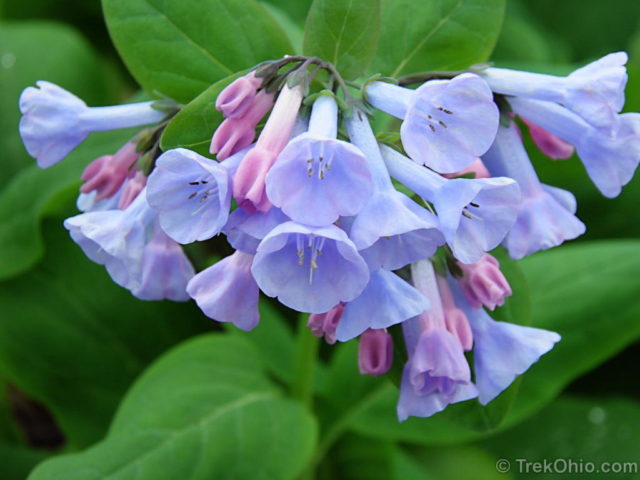 The photo below shows the plant's foliage.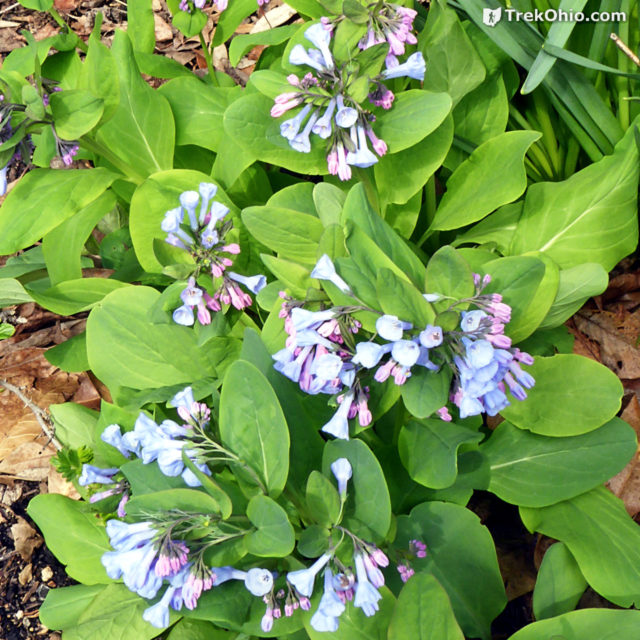 Rue Anemone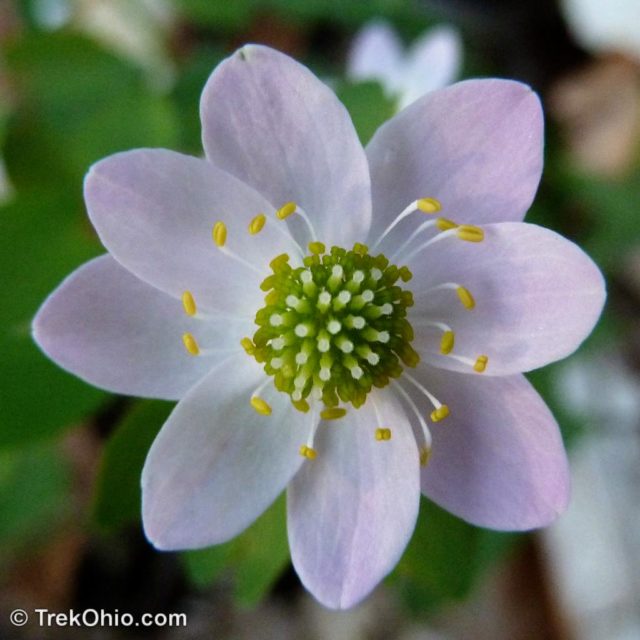 Below you can see the foliage and lighter colored flowers.
And below is one with lavendar blossoms.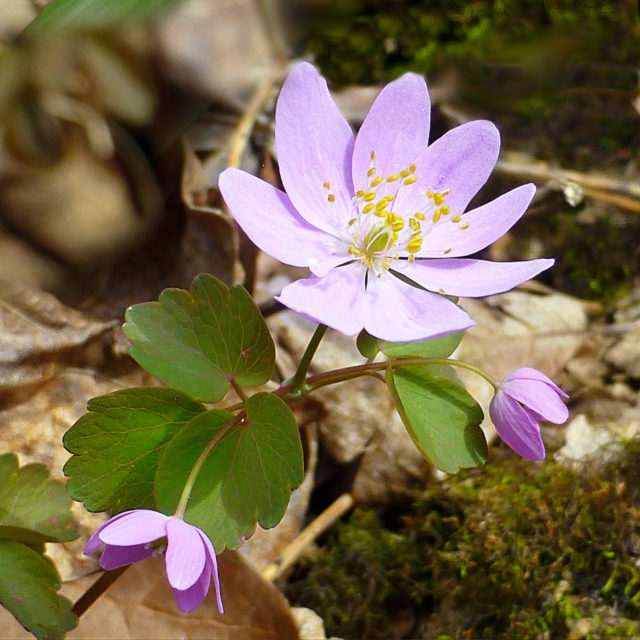 Toadshade Trillium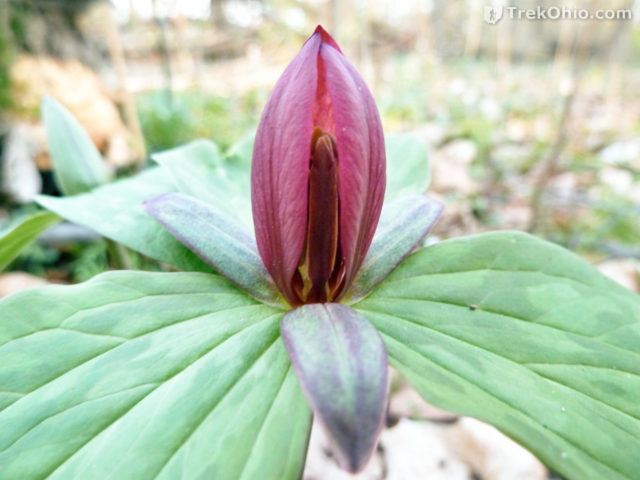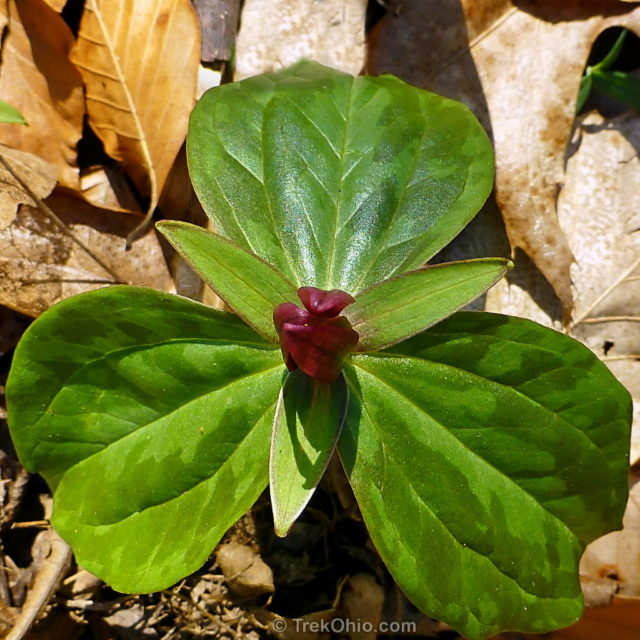 Large-flowered Trillium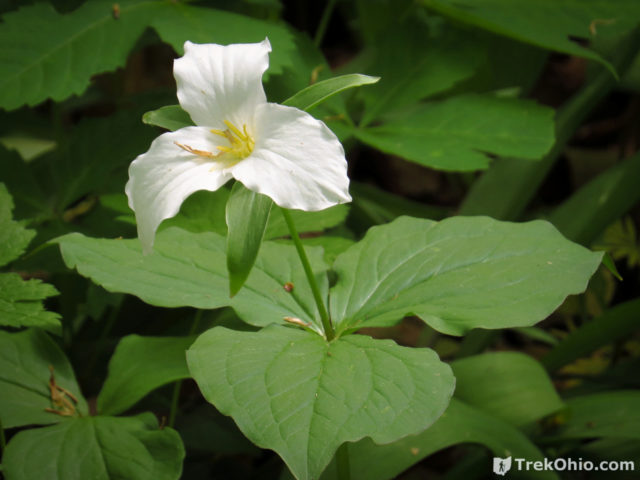 The flower becomes more colorful as it ages.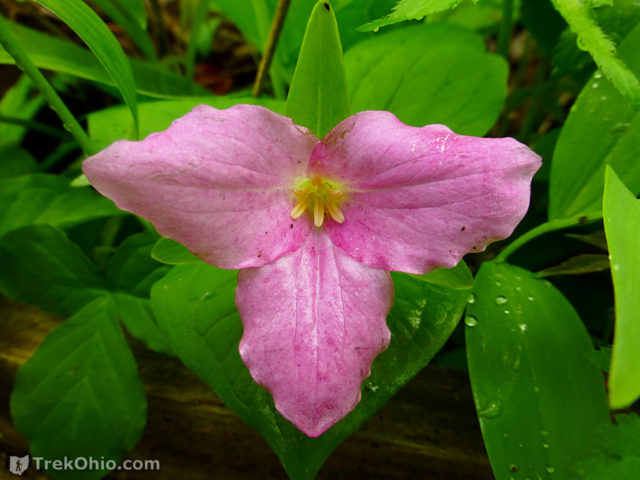 Largeleaf Waterleaf / Hairy Waterleaf
I've been told that the name "waterleaf" came about due to the light, drop-like coloration on some of the leaves, as seen below.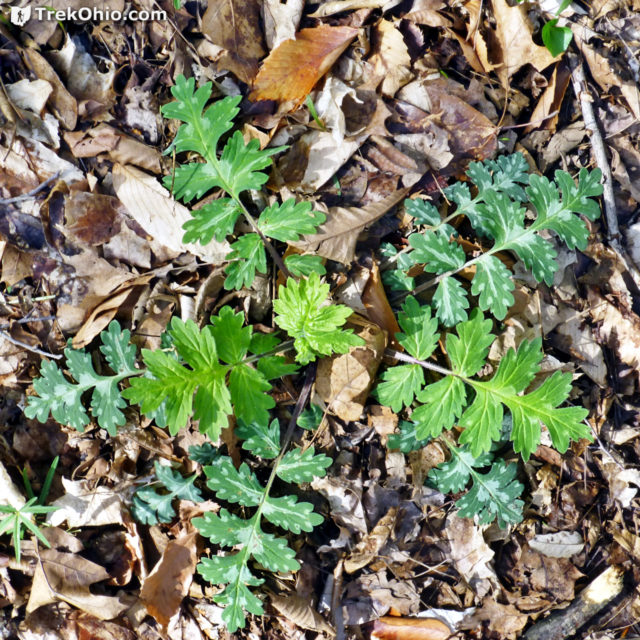 Eastern Waterleaf / Virgina Waterleaf
The common names, eastern waterleaf and Virginia waterleaf, refer to the same species.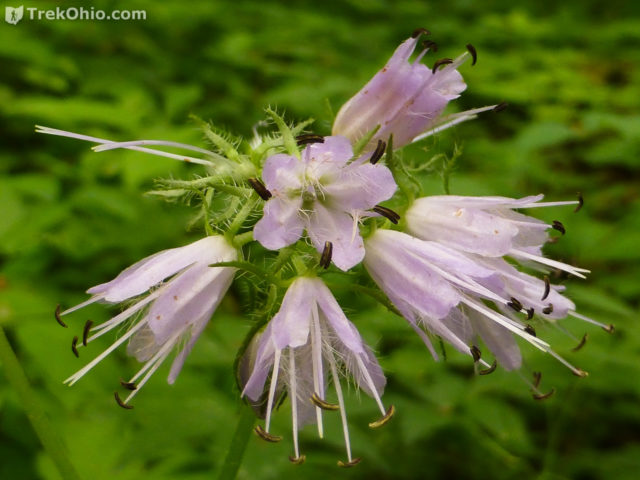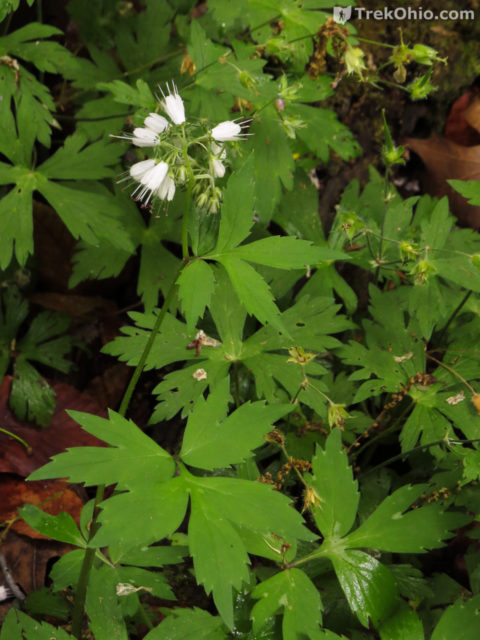 Blue Phlox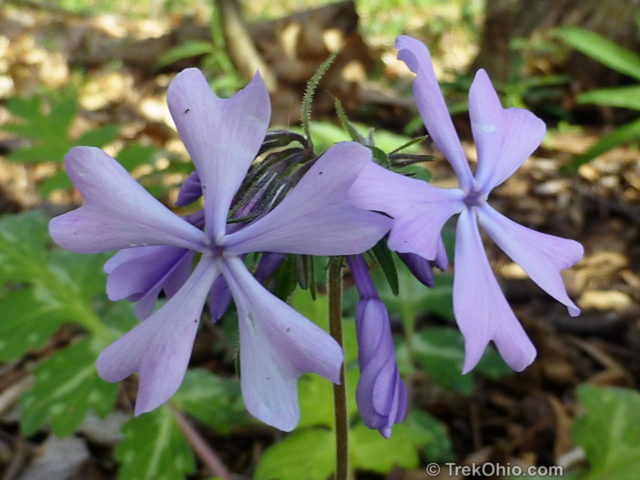 Common Blue Violet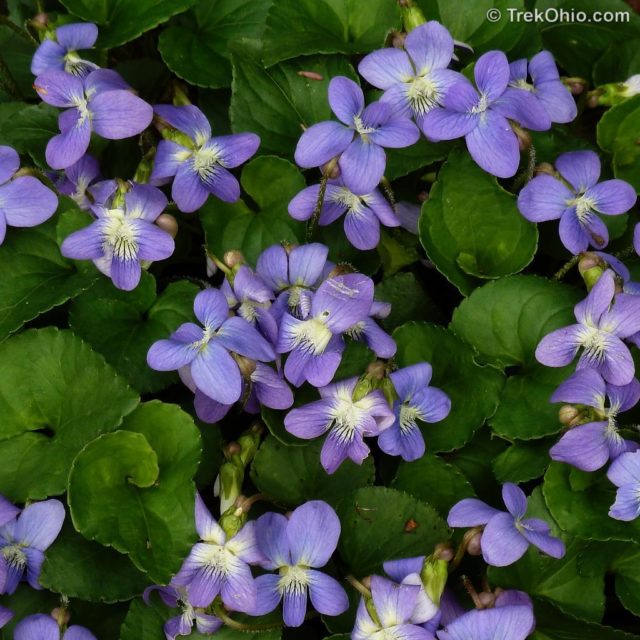 Smooth Yellow Violet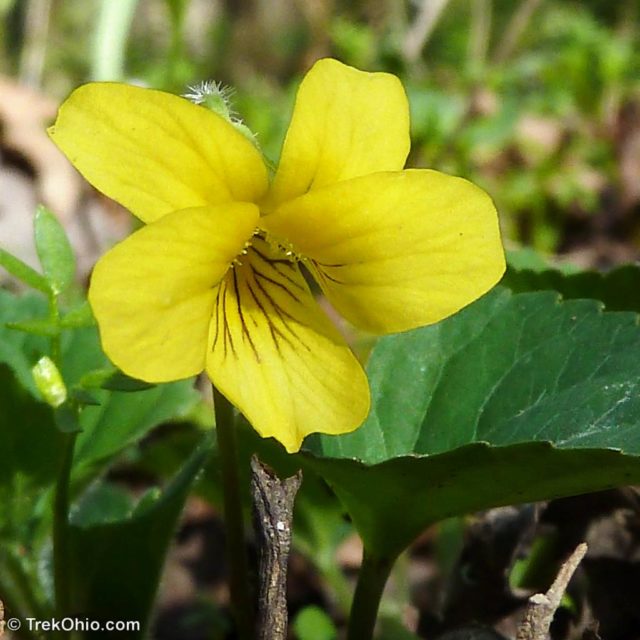 Wild Ginger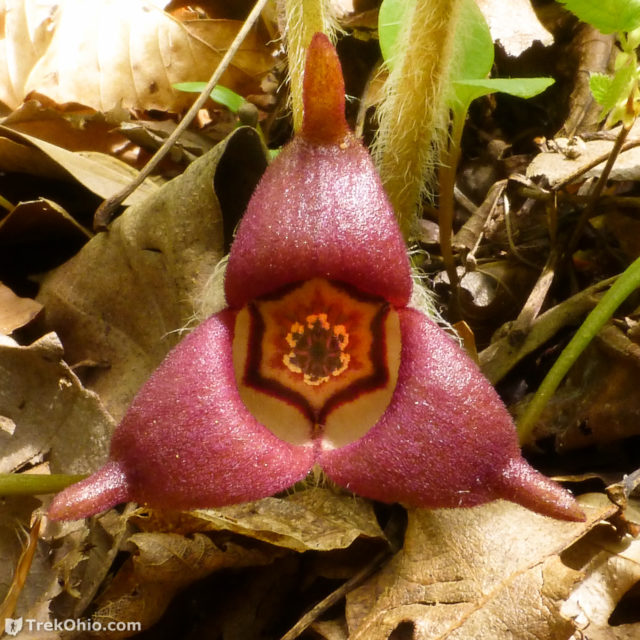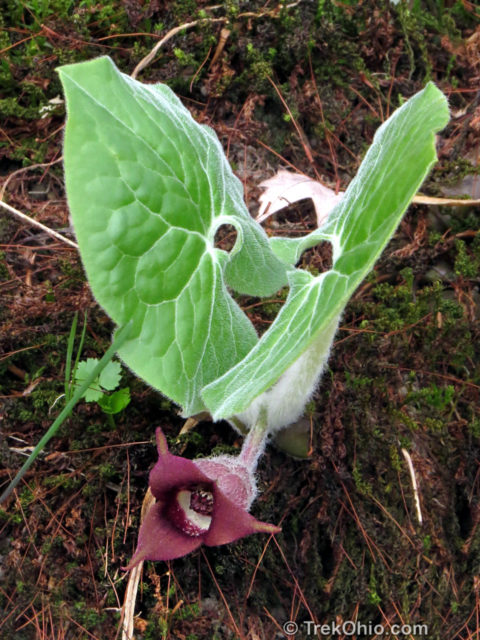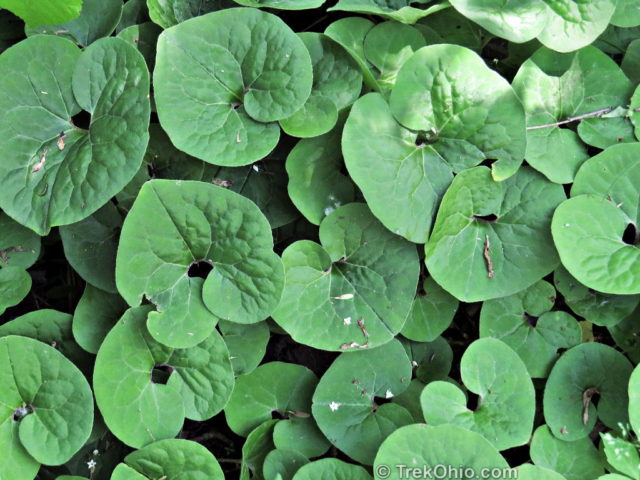 False Solomon's Seal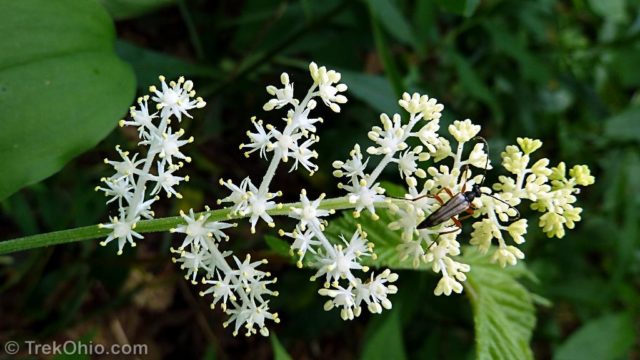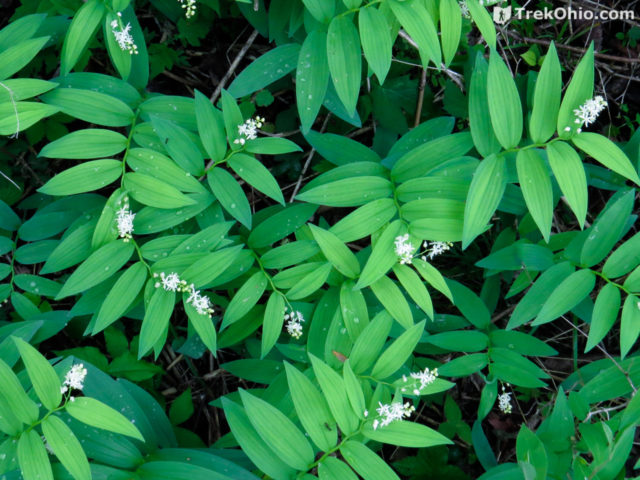 Solomon's Seal
The blossoms of Solomon's seal hang below the foliage.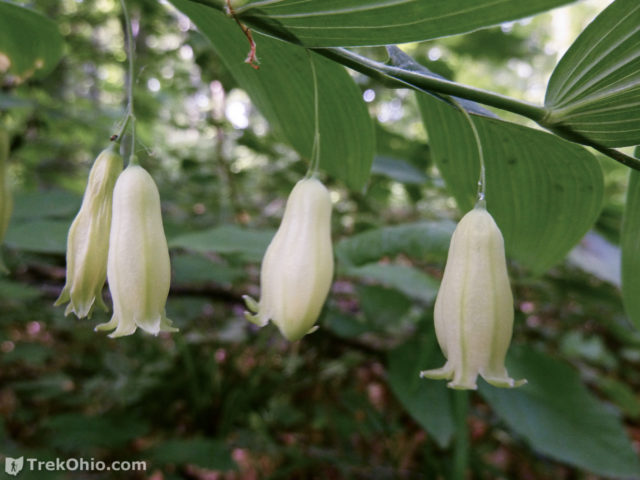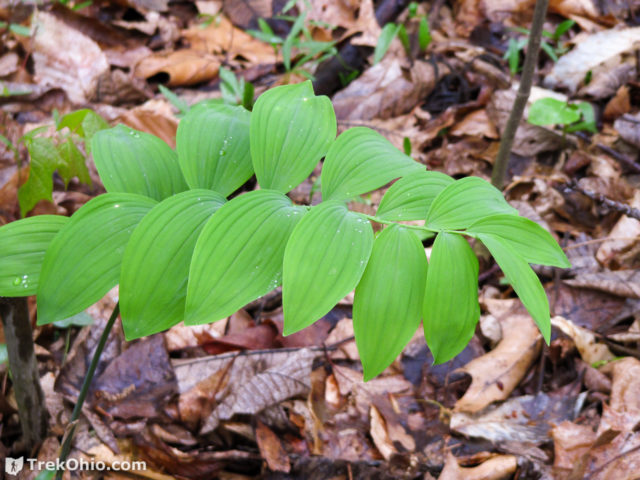 Jacob's Ladder / Greek Valerian
This plant has two common names: Jacob's Ladder and Greek Valerian.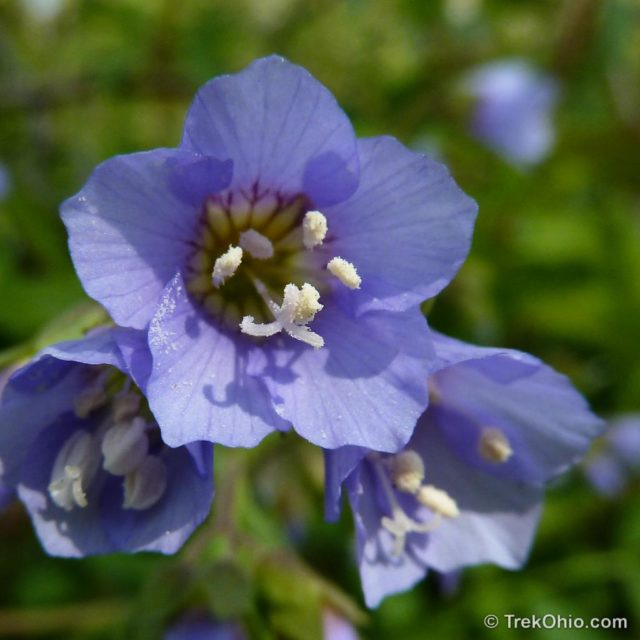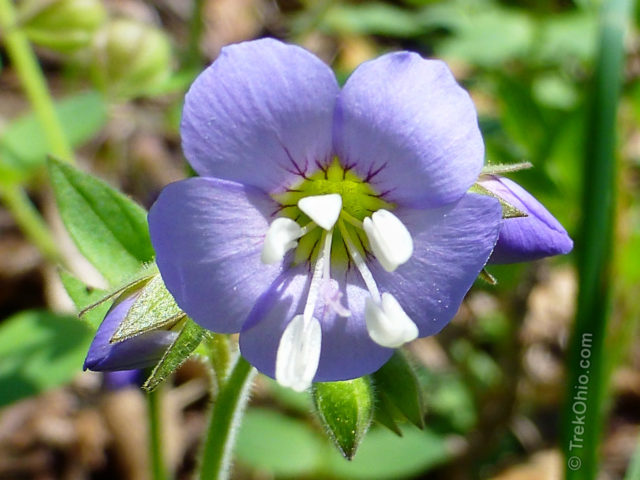 Jacob's Ladder was named this because the way the leaves go up the stem reminded someone of a ladder. The flower's name also alludes to a Bible passage: Genesis 28:10-19. It is also known as Greek Valerian.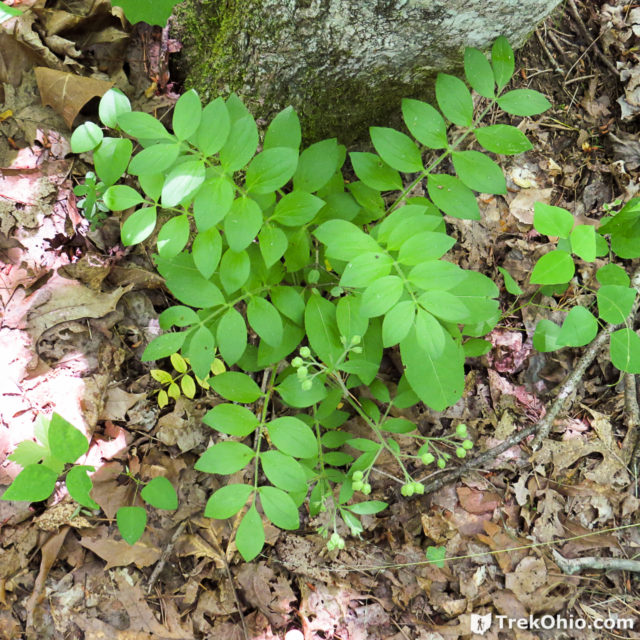 © Deborah Platt, Robert Platt and TrekOhio.com 2012 to 2021