We happened to be at the Columbus Zoo and Aquarium for the final day of a three-day pumpkin carving contest (it was held Sept. 20-22). On this last day the competitors were asked to carve a single, large, freestyle pumpkin. We enjoyed seeing the carvers at work and looking at pumpkins that were carved earlier in the contest, and it seemed like a nice topic to start of the month of October. Since the contest was being held at a zoo, many of the carvings explored the zoo and aquarium theme.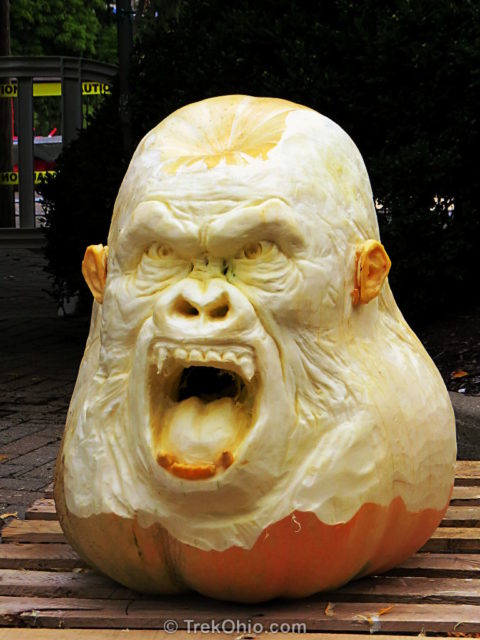 In case you are wondering at the name of the competition, "Jungle Jack" Hanna is largely responsible for transforming the Columbus Zoo into the number one zoo in America (according to the 2009 USA Travel Guide). He is now the Director Emeritus of the zoo. You might remember him from his days when he made the round of talk shows with animals in tow.
And with that let's take a look at some of the pumpkins.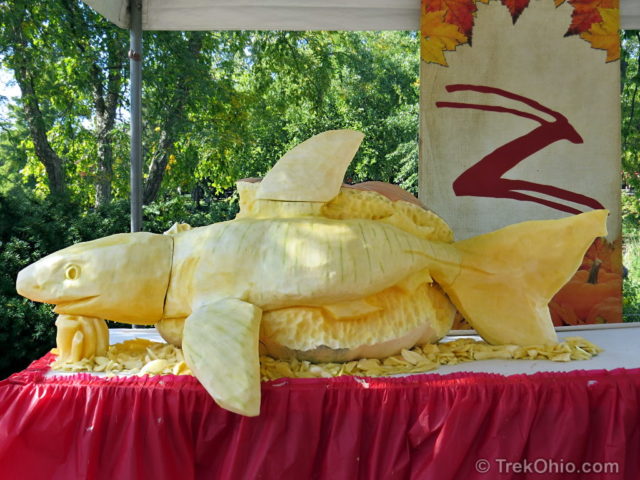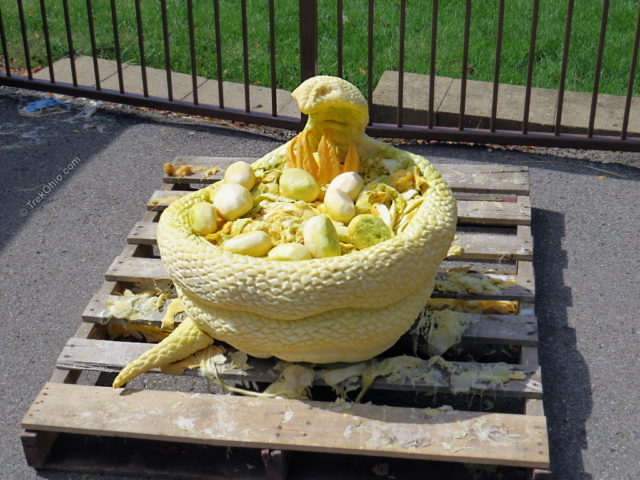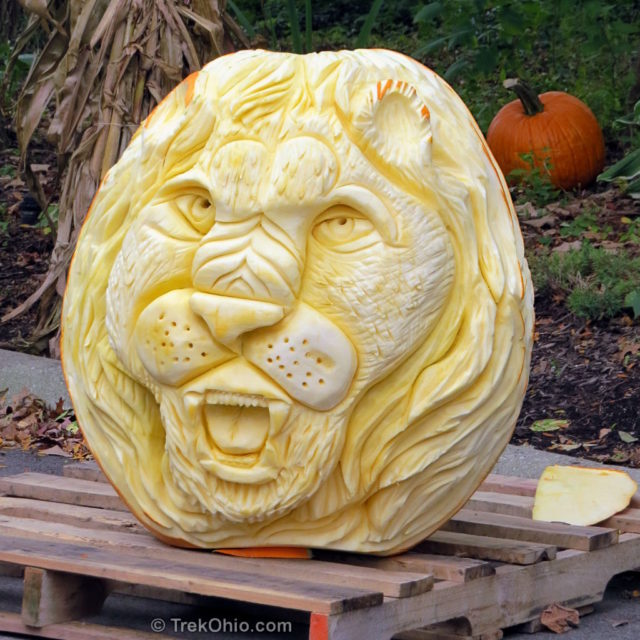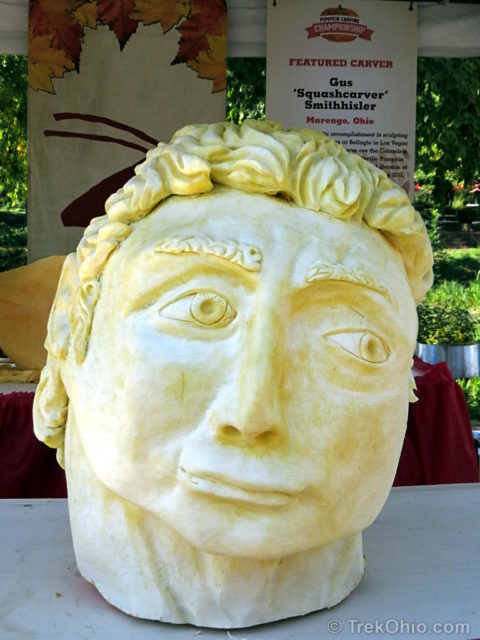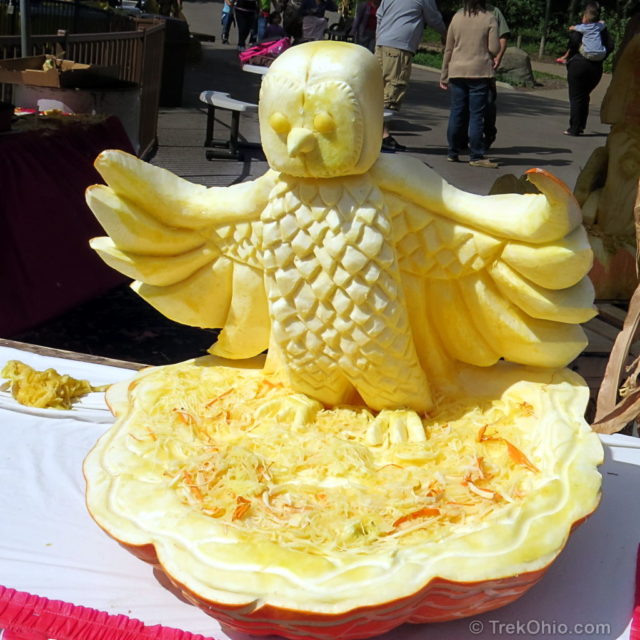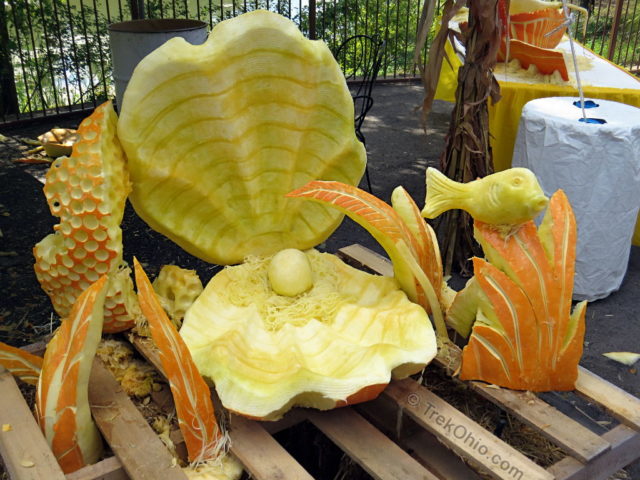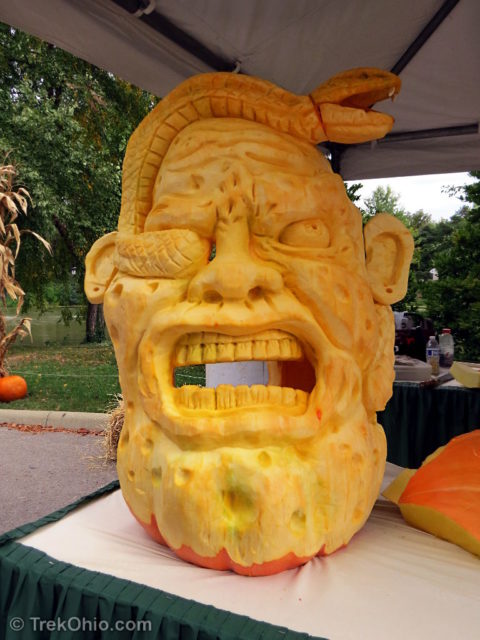 And here are some of the pumpkin carvers at work.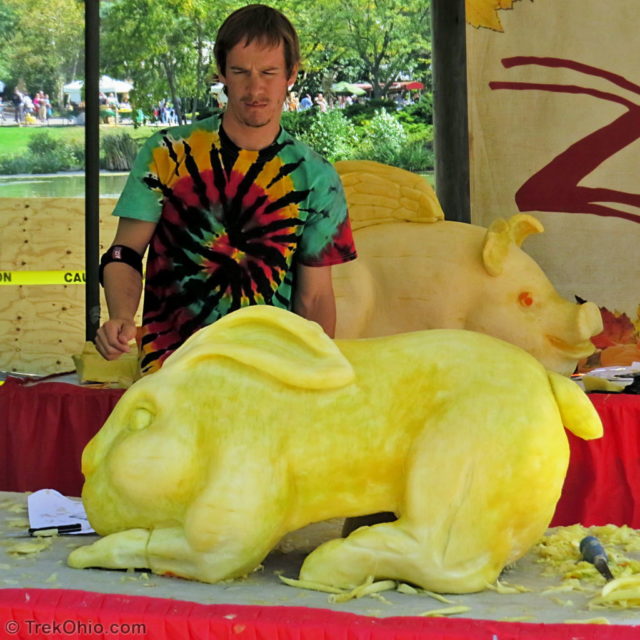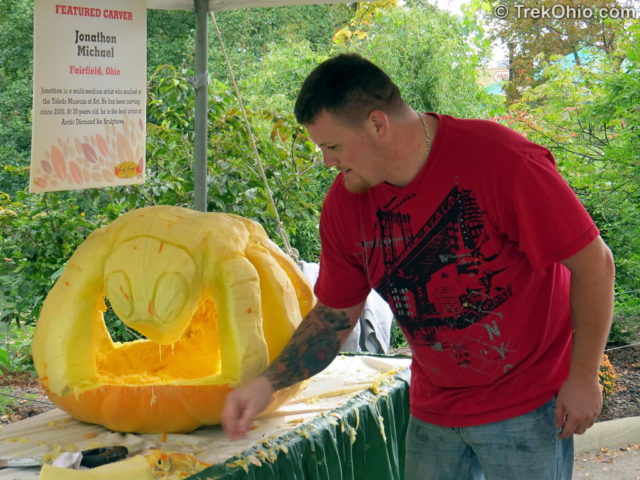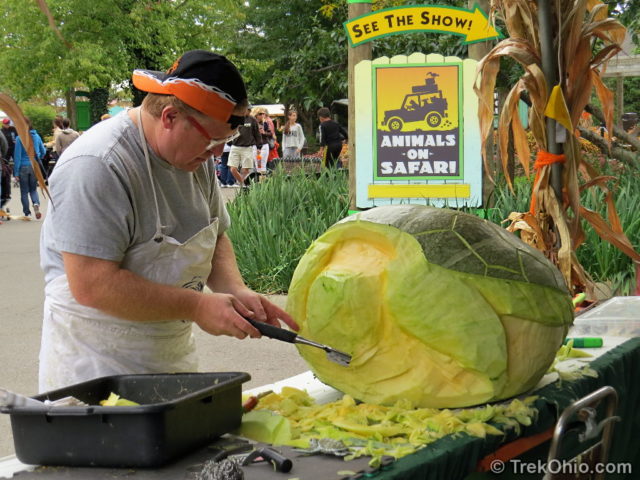 Some normal-sized pumpkins had also been carved and were on display.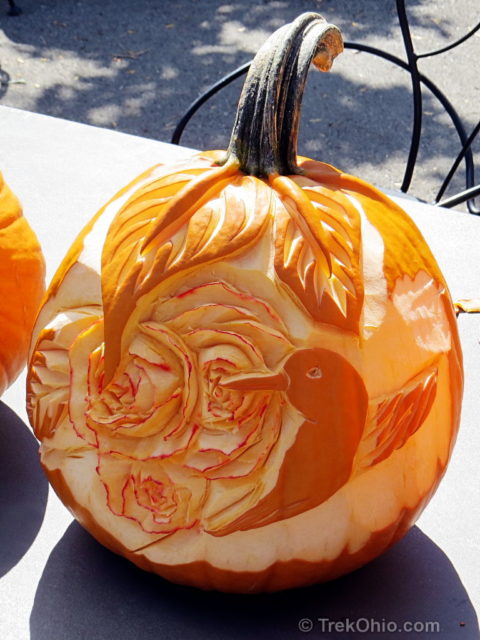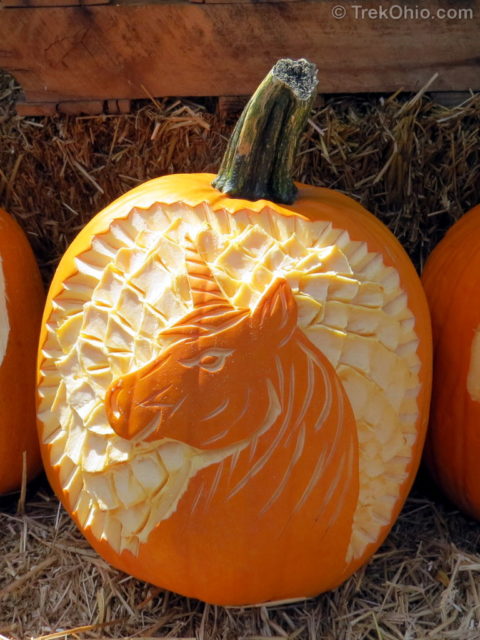 While I was photographing some of the many carved pumpkins on display, I didn't catch the name of all the artists. However, I did find a list of the competitors at the website for the Columbus Zoo and Aquarium (home page). The actual page describing the competition no longer seems to be there (I was reading from a cached page at Google), but here's a brief listing in which I also provide a bit of background information on each.
Titus Arensberg – He has six years of professional experience carving ice and fruit.
Robert Childers – He has 25 years professional experience carving as a Garde Manger Chef in the Chicago area
Brian Tater Edwards – He has two years of professional experience carving pumpkins; he is a chef at OSU.
Stephan Koch – He has been carving ice and fruit for 11 years, but also sculpts using a variety of materials.
Jon Michaels – He has been doing full-time ice sculpting work for the past 11 years.
Jim Morgan – He has been carving fruit for two years, has worked as an executive chef for 20 years, and now teaches at a college.
Dean Murray – He has 12 years experience carving pumpkins, including pumpkins on display on the White House Lawn for Halloween.
Gus Smithhisler – He started carving pumpkins 11 years ago, and he has been carving competitively since 2008.
Gabriel Vinas – Although still in college, Vinas has been developing his skills as a sculptor, and he began competitive pumpkin-carving last year.
I went online searching for the competition results to no avail. If anyone has heard, I'd be happy to hear from you!
What a great way to start autumn!
Additional information
More on Franklin County
© Deborah Platt, Robert Platt and TrekOhio.com 2012 to 2021