Saturday we visited three waterfalls in Miami County. Below we show what the waterfalls look like and describe their locations.
Ludlow Falls
First up was Ludlow Falls in the village of Ludlow Falls. We parked in a dirt parking lot across from the post office. The 15 ft (4.5m) high falls on Ludlow Creek is located under a highway bridge. A short path leads from the lot to the falls.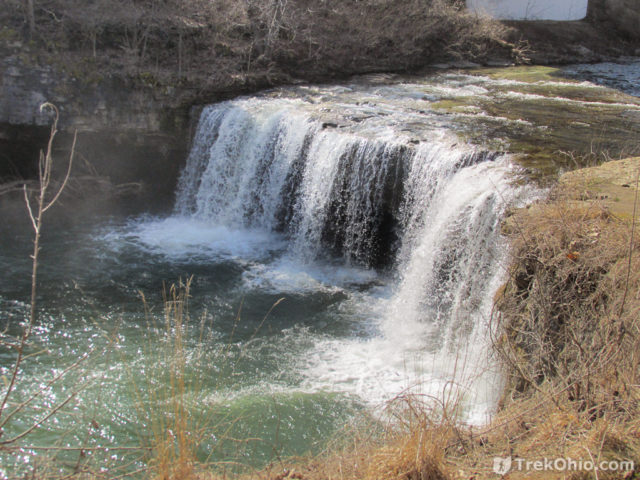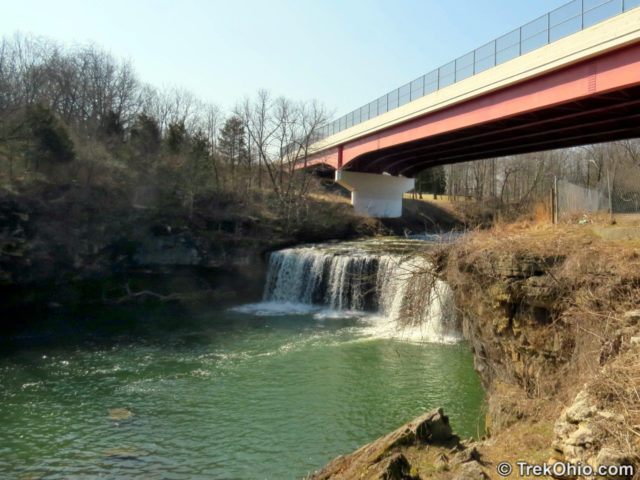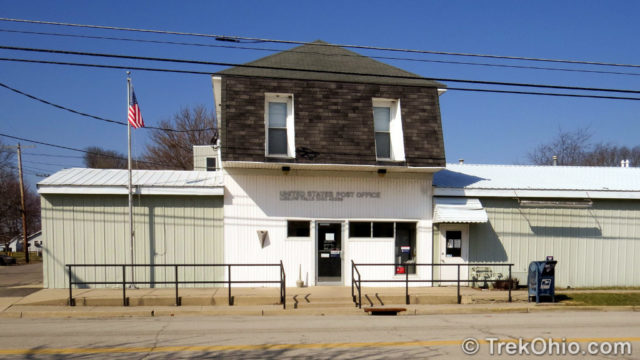 FYI, the village, creek, and falls are named after Israel Ludlow, a surveyor who helped found Cincinnati and Dayton after the Revolutionary War.
West Milton Cascades
Next on to nearby West Milton Cascades in the neighboring town of West Milton. The waterfall is located in town near the intersection of OH-571 (Tipp Pike) and OH-48 (Main St.). The small parking lot for the falls is across OH-571 from the Masonic Lodge in a small town park. There are several observation areas and two series of stairs down to the base of the cascade. The falls is on a small stream that feeds into the Stillwater River.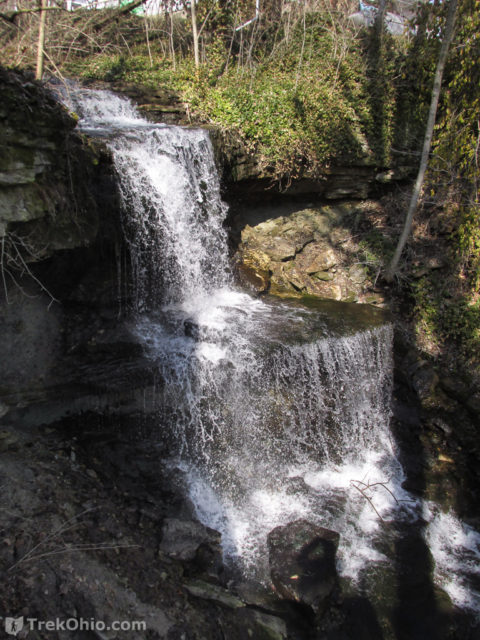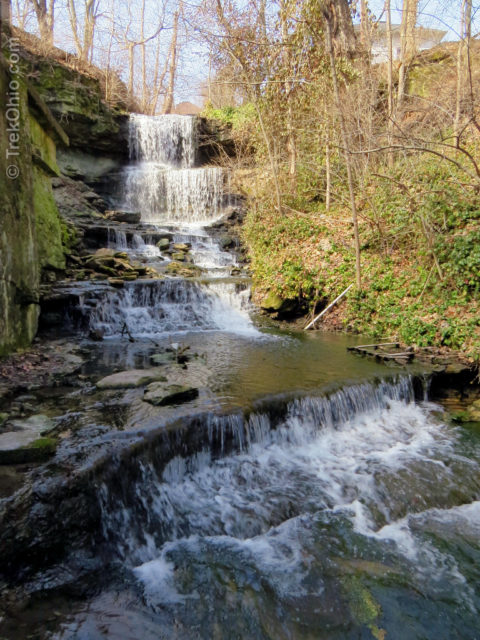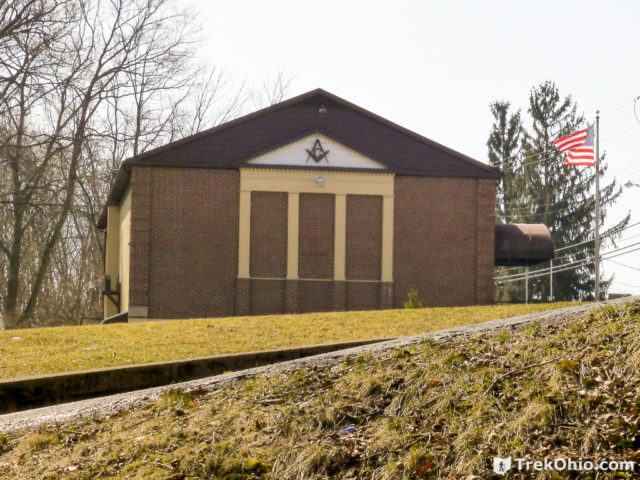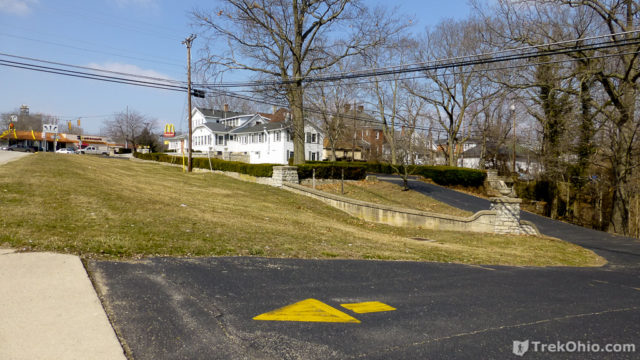 Charleston Falls
Afterwards, we drove half an hour to Charleston Falls Preserve where we had a backpack lunch and went hiking. We've previously reviewed the preserve, which is run by Miami County. The preserve is a wonderful place to hike with varied terrain and photogenic scenery. The highlight of the preserve is 37 ft (11.3m) Charleston Falls.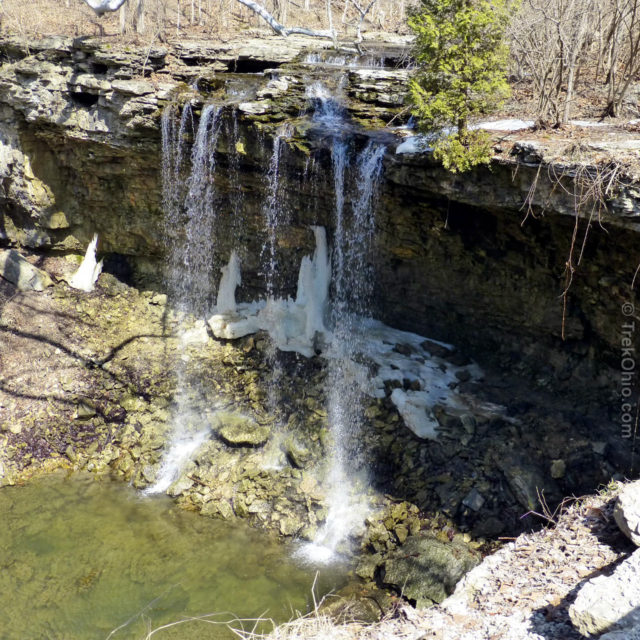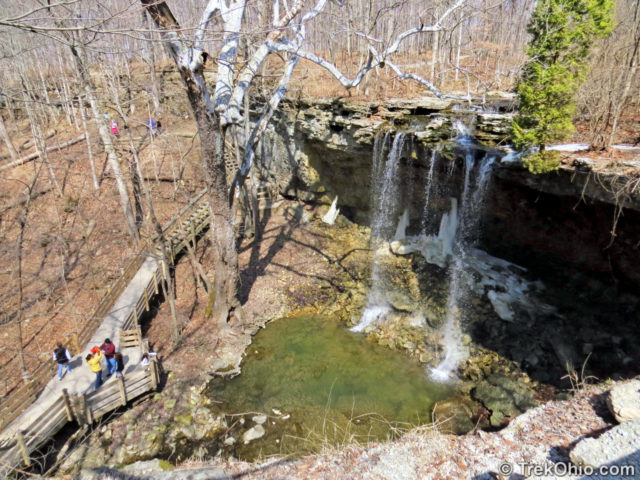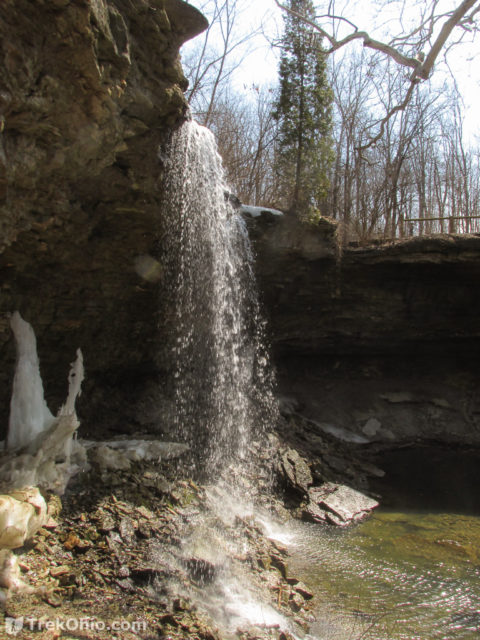 Additional information
Location
Ludlow Falls

Address: 110 Covington Ave., Ludlow Falls, Ohio 45339 (under bridge, across from Post Office)
GPS Coordinates: 39.998679, -84.338023
Google Maps: View on map or get directions

West Milton Cascade

Address: 160 E. Tipp Pike, West Milton, Ohio 45383 (near intersection of OH-571 (Tipp Pike) and OH-48 (Main St.))
GPS Coordinates: 39.964518, -84.327328
Google Maps: View on map or get directions

Charleston Falls

Address: 2535 Ross Road, Tipp City, Ohio 45371
GPS Coordinates: 39.916068, -84.148562
Google Maps: View on map or get directions
More on Waterfalls
© Deborah Platt, Robert Platt and TrekOhio.com 2012 to 2021