It's the end of another year and time to reflect on Ohio parks and preserves we've visited and some of the interesting sights we've seen.
Best Hike of the Year
We're going to give the annual Hocking Hills Winter Hike a lifetime achievement award. It's a great hike and has been great fun for us every year we've participated. Beyond this annual hike, below are our favorites for this year.
Deb: I really enjoyed hiking within the maze-like crevasses at Nelson-Kennedy Ledges State Park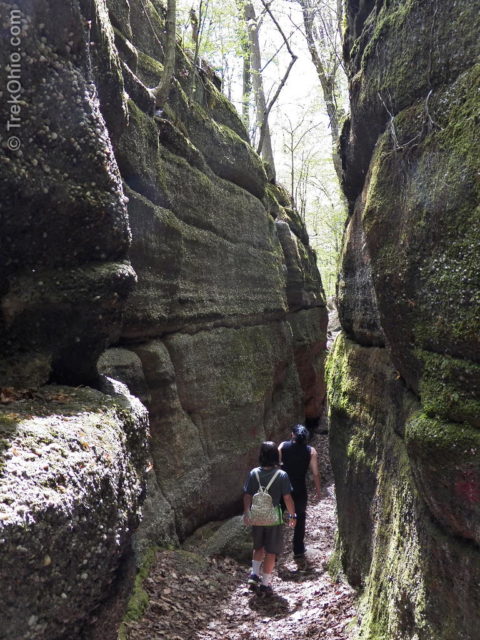 Bob: Rock Stalls Natural Sanctuary – I really enjoyed our winter hike there – it's quiet, peaceful, and the frozen waterfalls are beautiful.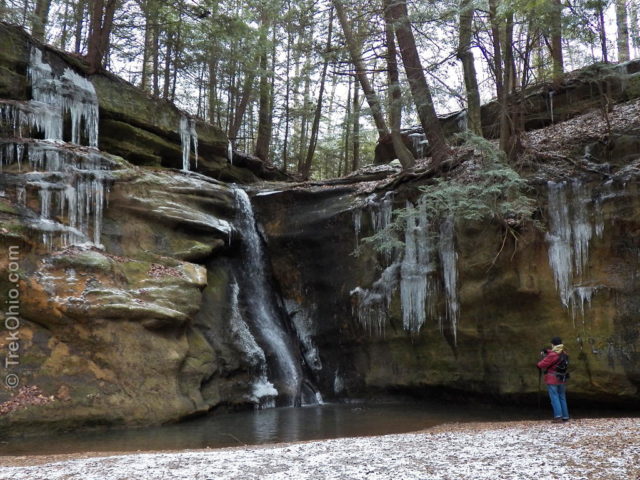 Most Surprising Park Experience
Bob & Deb: Oak Openings Metro Park – It was surprising to walk through an oak savannah and suddenly come upon large sand dunes many miles from the nearest large body of water.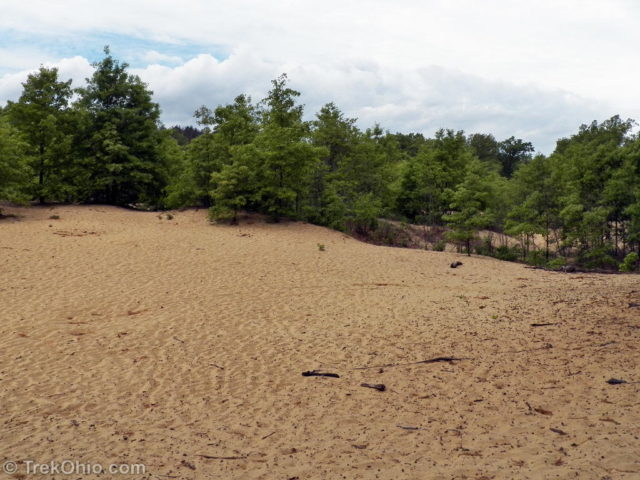 Favorite Wildflower
Deb: I love wildflowers, so it was a treat to see the many summer wildflowers at Gallagher Fen. Below is a Fen Orange Coneflower that's just beginning to open.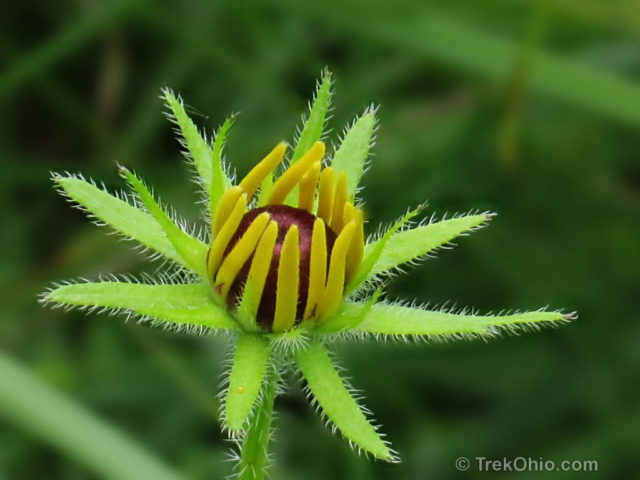 Bob: Lakeside Daisy at Lakeside Daisy State Nature Preserve – this rare flower thrives in the very thin soil atop limestone bedrock.
"Life finds a way" – Jurassic Park (movie)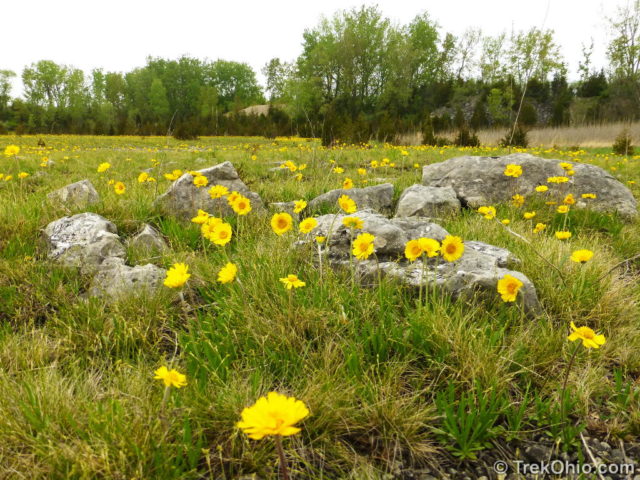 Best Critter
Deb: The white (Leucistic) hummingbird at Inniswood. I first viewed it October 25th, and it was still there when I visited again on November 8th. I began to worry about the fact that it wasn't migrating. When I visited November 26th, a park official told me that it had last been seen the previous week, so it would appear that the little hummingbird finally headed south.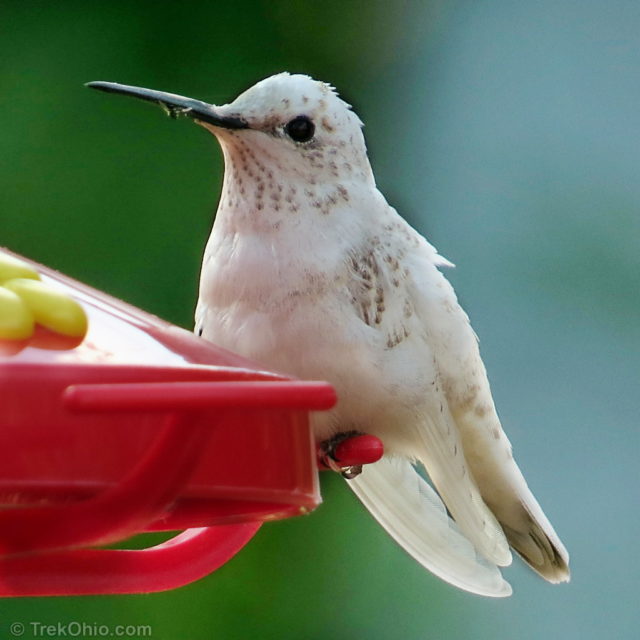 Bob: We saw a lot of bald eagles this year. In the air, in nests, on trees, and on perches at Magee Marsh. Deb was fortunate to capture some nice eagle pictures at Highbanks Metro Park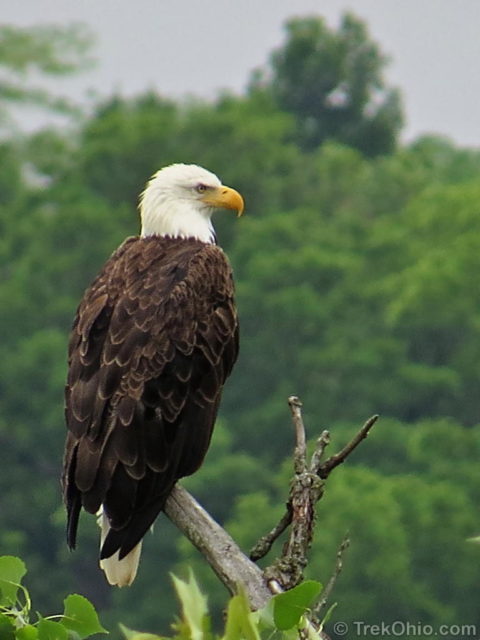 Favorite Nature Center
Bob & Deb: For the second year in a row – we chose the nature center at Wahkeena Nature Preserve. This year Robyn gave us a quick lesson on the beginning of the amphibian life cycle. Later in the year, Tom & Robyn were kind enough to invite us to our first mothing event.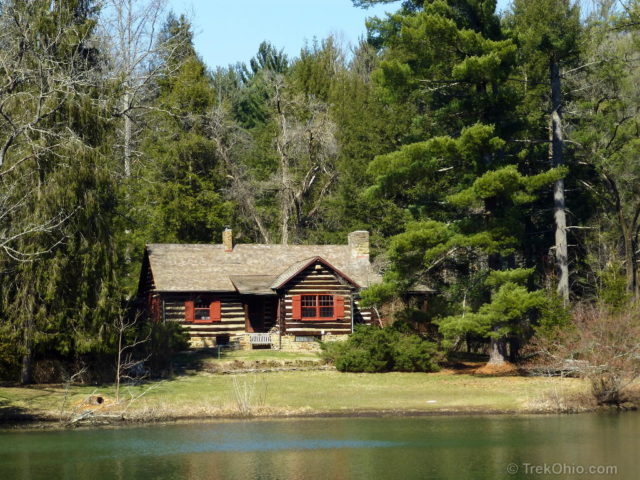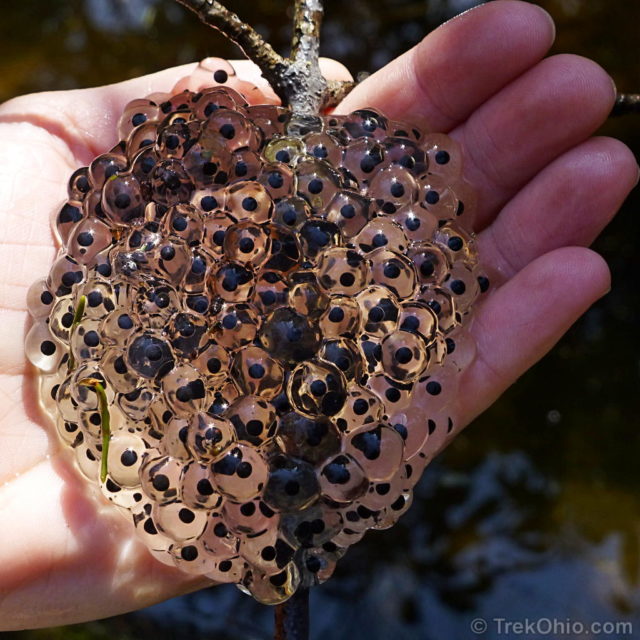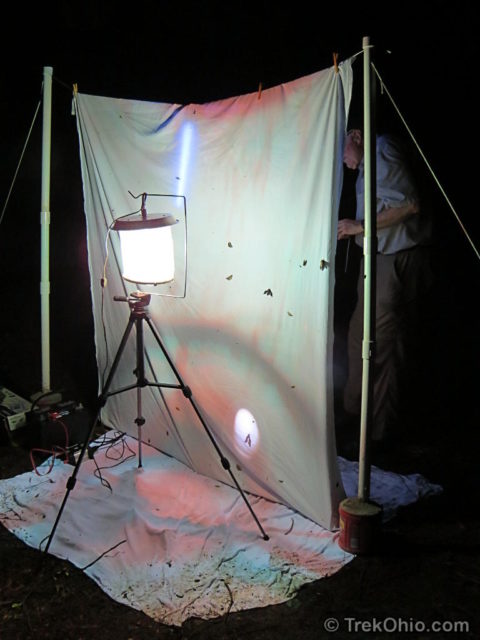 Most Hidden Preserve
Bob & Deb: Gallagher Fen is a very well hidden gem in Clark County. The entrance is an unsigned grassy field. The first time we visited, we were surprised that a car pulled in right behind us. It was none other than ODNR field botanist and fellow blogger Andrew Gibson.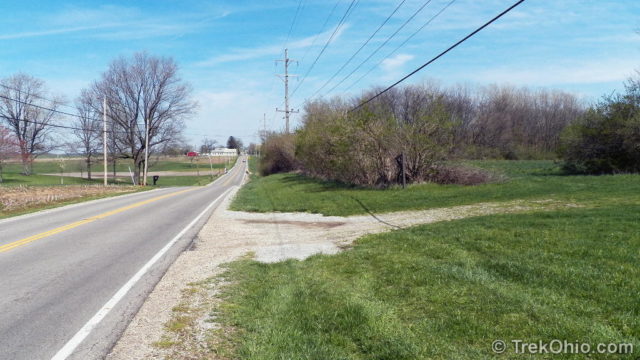 Best Ancient Weapon
Bob: The atlatl – an ancient weapon we got to try at this year's Pawpaw Festival.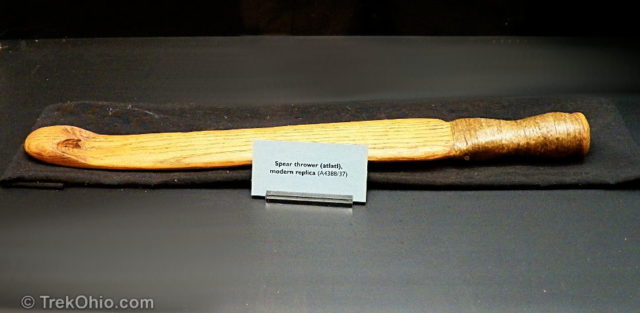 Deb: Got nothing.

Best Novel Experience
Deb: Visiting Magee Marsh during the Biggest Week in American Birding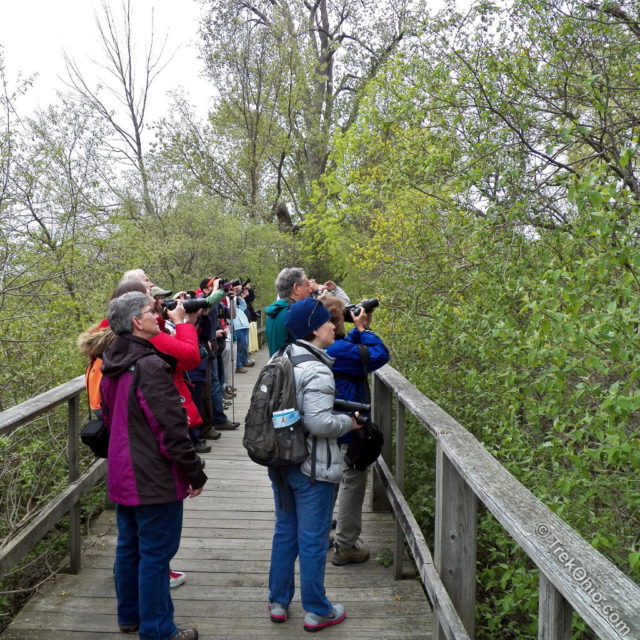 Bob:Hand-feeding hummingbirds at Lake Hope State Park.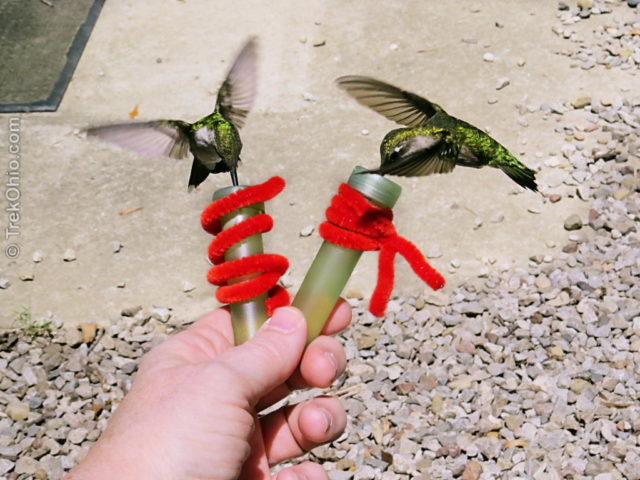 Best Historic Site
Deb: Leo Petroglyphs – ancient pictographs created by Native Americans.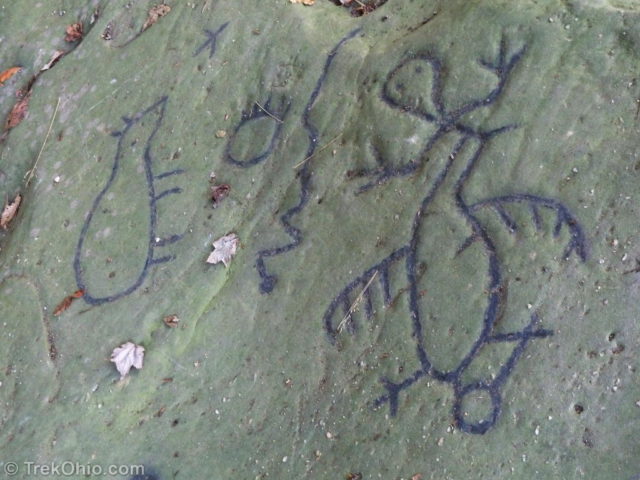 Bob: Rock Mill – features a covered bridge, an early 19th century grist mill, a waterfall and a scenic gorge. Since our visit, the waterwheel has been fully restored and is operational.
We enjoyed our visits to Ohio's parks and preserves in 2013. We wish our readers a merry Christmas, happy holidays, and a very happy 2014. Keep on trekking!
More Annual Highlights
© Deborah Platt, Robert Platt and TrekOhio.com 2012 to 2021