The TrekOhio Challenge is over. Notifications have been sent to the winners. Thanks to all who participated!
We'd like to invite our readers to participate in the TrekOhio challenge. The challenge is to complete FIVE hikes during summer (June 21 – Sept 21) 2016 from the ANY of the parks and preserves listed below. The hikes are arranged by Ohio region for your convenience, but feel free to mix and match any five. We've provided links to TrekOhio articles to get more information about the hike. Once you've picked your five parks or preserves, you choose the trails and hike durations.
So what do you get from participating in the challenge? You'll get the memories of some great hikes (and perhaps photos too, if you brought a camera).
You'll also get fame, fortune, and glory!! OK, perhaps a little fame … kind of. We'll publish a list of names of those who successfully completed the challenge. We'll also randomly draw five names from the list and send them TrekOhio hats. Full rules are listed below.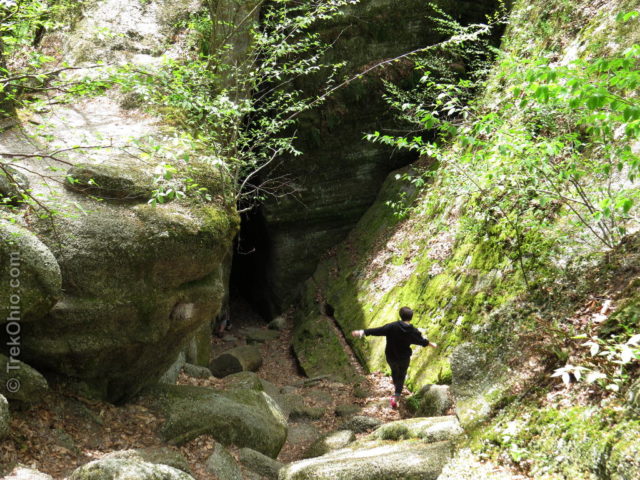 Parks and Preserves for the TrekOhio Challenge
Central Ohio
Northwest Ohio
Northeast Ohio
Southeast Ohio
Southwest Ohio
How to Enter
After you've completed each of your five hikes, simply enter a comment below. Be sure to include:
Your name in the Name field of the comment
Your e-mail address in the E-mail field of the comment
In the comment please include the name of the park or preserve where you completed the hike. Feel free to discuss your experience
The #TOC tag anywhere in your comment
Deb will use her database skills to count hikes by e-mail address containing the #TOC tag (hashtag TOC) to determine who's successfully completed the challenge. So always use the same e-mail address for all entries. For non-entry comments discussing the contest, simply omit the #TOC tag from your comment.
TrekOhio Challenge Rules
Be safe and have fun
You must be an Ohio resident over 18 years old to participate in the TrekOhio challenge.
Employees of TrekOhio (i.e. Bob & Deb) and their family are not eligible.
All hikes must occur between June 21 – September 21, 2016 (inclusive)
Entrants must post all their hikes here by September 22, 2016 11:59 PM EDT
Hikes must occur at five different parks and preserves chosen from the list above.
You must follow all park / preserve rules and regulations during the hikes (i.e. stay on the trails)
Hike length and trail choice at the above parks / preserves are at your discretion.
Entrants completing five or more hikes and satisfying all rules will be entered for the hat drawing
A total of five TrekOhio hats will be awarded
TrekOhio Hat winners will be notified by e-mail and will have 14 days to respond and claim their prize. Failure to respond in time will result in loss of the prize, we will then choose a back-up winner(s)
Spam comments will not be tolerated and will be DELETED
One e-mail address per entrant
Void where prohibited by law
No purchase necessary
The odds of winning depend upon the number of entrants received
SAMPLE ENTRY
COMMENT

#TOC Just finished my hike at Hell Hollow Wilderness Area. Saw a red-tailed hawk on the way down. Wow that's a lot of steps!

NAME

Bob Platt

EMAIL

myemailaddr@myisp.com
© Deborah Platt, Robert Platt and TrekOhio.com 2012 to 2021